In the push to achieve net-zero emissions, Canada's rapid expansion of the biofuels sector could have negative consequences, as studies show that biofuels production leads directly to food price increases, an environmental economist says.

"There's been a long-standing theme in the economics literature around ethanol and biofuels policy that there's competition with the food supply," said Ross McKitrick, an economics professor at the University of Guelph, in testimony before the House of Commons Standing Committee on Natural Resources on June 21.
"The run-up in corn prices in the later part of the last decade was attributed to an expansion, especially in the United States, of the ethanol mandate, and we would expect to see the same kind of effect here in Canada."

Biofuels, typically produced from agricultural crops, are essentially of two main types: ethanol and biodiesel. Ethanol is usually derived from corn and sugar cane, while biodiesel is made from the fruit of palm trees, soybeans, and canola.
"If you're going to get more feedstock, you have to take it out of the food supply or somehow find a way of expanding the production of the feedstock," said McKitrick, who has conducted research on the costs and benefits of Canada's biofuels policy. 
"It's those second-order costs that really add up and that affect people. Especially if you're raising both the price of energy and the price of food, those costs disproportionately fall on low-income households."

In his written submission to the committee on June 21, McKitrick, also a senior fellow at the Fraser Institute, said not every environmental goal is "sufficiently valuable to be worth the cost of achieving it."

On the same day, at the World Hydrogen Technologies Convention in Montreal, Natural Resources Minister Seamus O'Regan announced a $1.5 billion investment into a clean fuels fund, issuing a call for proposals for projects that would help scale up Canada's capacity to produce cleaner fuels.
"Clean fuels lower emissions, create jobs, increase our competitiveness, and help us reach our climate goals," O'Regan said in a press release.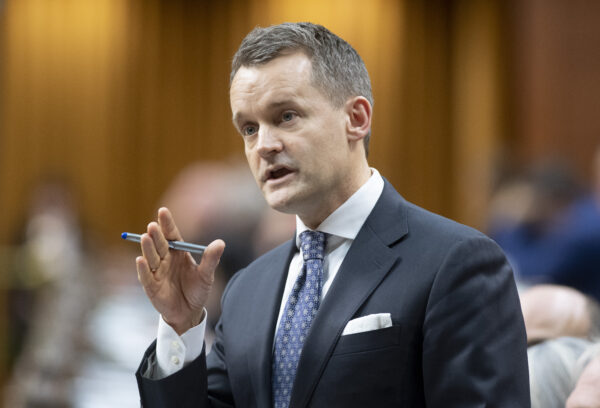 The fund aims to build new facilities or expand existing ones to produce clean fuel, including hydrogen, renewable diesel, synthetic fuels, renewable natural gas, and sustainable aviation fuel. 
It also aims to set up biomass supply chains and develop codes and standards that would offer farmers, grain handlers, forest harvest operators, sawmills, and municipal waste services new revenue streams for feedstock products such as canola.
McKitrick cautioned against jumping on board "ambitious greenhouse gas reduction targets," however, noting that "even climate policy has opportunity costs."

"As a general rule, if a sector only exists because of government support, it is a net drain on a nation's wealth," he said in his submission.
McKitrick said his research in 2014 with Douglas Auld, adjunct professor of economics and finance at the University of Guelph, showed that between 2008 and 2012, "Canadians paid about $3 in costs for every $1 in environmental benefits attained through biofuels."

"In arriving at this conclusion, we made assumptions as favourable as possible to the biofuels case," he said, adding that studies have shown switching to corn ethanol does not necessarily lower greenhouse gas emissions compared to using gasoline.

In contrast, Malcolm West, CFO of Greenfield Global, an ethanol producer in Canada, told the committee that ethanol can even become a net-zero fuel with existing technologies.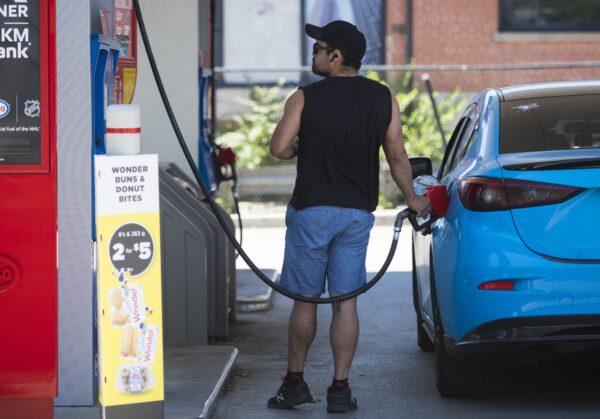 West said that ethanol costs less than gasoline and that since 2001, cars have already been using ethanol blends of at least 15 percent ethanol. As for "flex fuel" vehicles, they can use levels in the 25 percent to 85 percent range.

Citing his recent research, McKitrick said it showed that the costs of blending ethanol goes up as the "carbon intensity target gets lower."

"I estimate that a 5 percent cut in carbon intensity below the current baseline will increase the price of gasoline by about 17 percent, while a 10 percent cut will increase it by 48 percent, and a 20 percent cut will increase it by 156 percent," he said.

"Because ethanol has less energy per litre than gasoline, consumers have to fill up the tank more often to go the same distance."

In addition, McKitrick's study on the Clean Fuel Standard (CFS), part of the federal government's climate plan to reduce emissions, showed that it could cost the Canadian economy $6 for every $1 in environmental benefits, with net costs averaging $440 per employed person per year.

McKitrick said that although the CFS has been revised since his research was published last September, his findings still serve as an estimate of the cost of pursuing a policy that requires "fossil fuel suppliers to make the fuels they supply cleaner and less polluting overall."

"We also estimated it would cause a permanent loss of 30,000 jobs nationally (even after taking account of expanded employment in the biofuels sector) and would put $22 billion in capital at risk of exiting the domestic economy," he said.