Commentary
At a recent summer camp for billionaires, Bill Gates discussed his much-publicized divorce from Melinda. According to one witness, when the billionaire started to open up about his numerous betrayals, he looked to be on the verge of tears. And why wouldn't he? 27 years of marriage gone, just like that.
With the divorce, Gates, one of the wealthiest individuals on the planet, is not the only one with tears in his eyes. Members of the Gates Foundation, according to the Financial Times, are also on the verge of tears. Staff, we're told, are "freaking out" about the "nonprofit's future." Employees are "really worried" about "the credibility and standing of the foundation," which appears to be "in jeopardy now, especially in areas like gender empowerment."
Yes, okay, but what about Beijing empowerment? Although Gates has separated from Melinda, his love affair with Beijing is as strong as ever. The question, though, is why?
What are we to think?
When we think of Bill Gates, our minds automatically wander to thoughts of a bespectacled oracle combatting deadly viruses and ending world hunger. He is, after all, a philanthropist, a humanitarian, a benevolent billionaire with a heart of gold, or so we're led to believe.
How is it possible to be both a kind, considerate, altruistic soul and also maintain close ties with the Chinese regime? It's not. As you will see in this short piece, with Gates, behind the calls for equality and justice, lies a real master of spin. Don't be fooled by the placid voice and knitted sweaters. If in doubt, ask yourself the following questions:
Why is Facebook blocked in China, but LinkedIn, which is owned by Microsoft, the company Gates founded, not? Why is Google banned, but Bing, the Microsoft search engine, not? Yes, Bing is a rubbish search engine, but that's not the point. Skype, another Microsoft creation, can also be accessed in mainland China. It's clear that Microsoft has the blessing of Xi Jinping, a man who appears to be quite fond of Gates. In 2015, the head of the Chinese regime met with Gates and his then-wife, Melinda. Last year, Xi wrote a gushing letter to Gates, thanking him for his efforts in combating the virus that started in the country Xi presides over. One imagines the letter started with the line, "Thank you for offering to help clean up the mess we created, Bill." The feelings of love are clearly mutual. As Laura He writes, "The Bill and Melinda Gates Foundation set up its Beijing office in 2007 and has since then worked with the Chinese government on several domestic projects in the country." Over the past three decades, Gates has visited China at least "a dozen times," cultivating "friendly relations with top leaders."
A Mysterious Man?
On one hand, we have Bill Gates, the avuncular, "let's feed the world" guy; on the other, we have Bill Gates, the friend of Xi Jinping, a murderous dictator. How is this possible?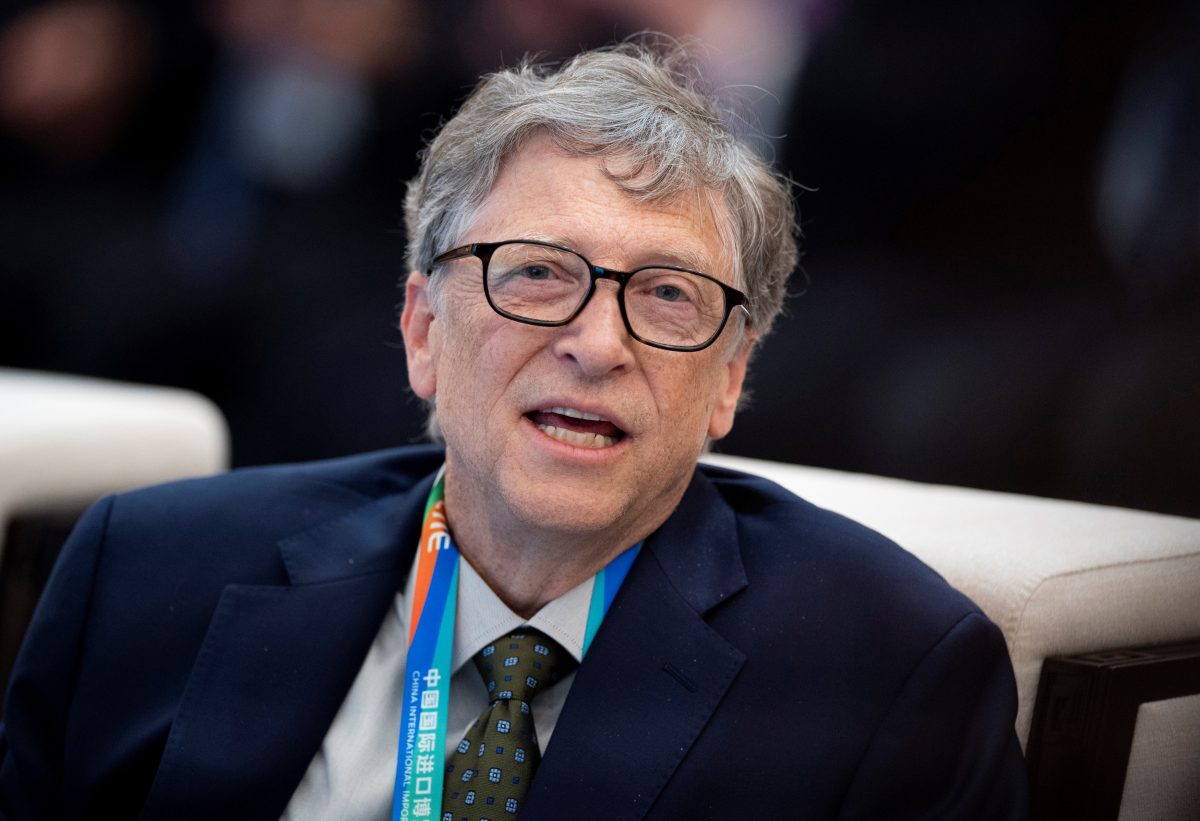 Remember, Gates is a man who said the following: "Humanity's greatest advances are not in its discoveries but in how those discoveries are applied to reduce inequity. Whether through democracy, strong public education, quality health care, or broad economic opportunity, reducing inequity is the highest human achievement." Yet he is friendly with the leader of a country who does all in his power to make sure democracy never sees the light of day, where opportunities for the masses are non-existent, where inequalities are rampant, and where health care leaves a lot to be desired.
Another quote of Gates' that hasn't aged well is this: "If you believe that every life has equal value, it's revolting to learn that some lives are seen as worth saving and others are not." Yes, Bill, perhaps you should tell this to the Chinese regime who are busy committing acts of genocide in Xinjiang.
Talk, as we all know, is cheap; actions speak far louder than words. With Gates, his actions are clear for all to see. Remember, this is a man who maintained a long-time friendship with Jeffrey Epstein, a notorious sex offender. Viewing the disgraced criminal as his ticket to a Nobel Peace Prize, Gates, as The Daily Beast reported, enjoyed holding court at Epstein's Manhattan mansion. There, we're told, he allegedly sought refuge from his marriage. Yes, he sought refuge from his marriage in a convicted sex offender's home.
Is Bill Gates a decent man? I'll let you answer that question yourself. I reached out to the Gates Foundation for comment on its founder's links with the CCP; a response, however, never arrived. Judging by Mr. Gates' close relationship with Xi Jinping, the unwillingness to provide comment is understandable. This is not the first time questions have been raised about Gates or his so-called benevolence. In April, the billionaire refused to share vaccine technology with India, a country that has been absolutely decimated by the pandemic. Why did the philanthropist refuse to share the technology? The excuses he provided simply failed to add up. When one considers Gates' ties to Beijing and his relationship with Xi, his refusal makes more sense. The Chinese regime is, after all, no fan of India. Maybe, just maybe, Xi had a word with Gates.
This is not beyond the realm of belief. After all, it is important to remember who Bill Gates is: a man who the Chinese Communist Party (CCP) called an "old friend" just a few years ago. An "old friend" of the CCP is no friend of justice.
John Mac Ghlionn is a researcher and essayist. His work has been published by the likes of the New York Post, Sydney Morning Herald, The American Conservative, National Review, The Public Discourse, and other respectable outlets. He is also a columnist at Cointelegraph.
Views expressed in this article are the opinions of the author and do not necessarily reflect the views of The Epoch Times.