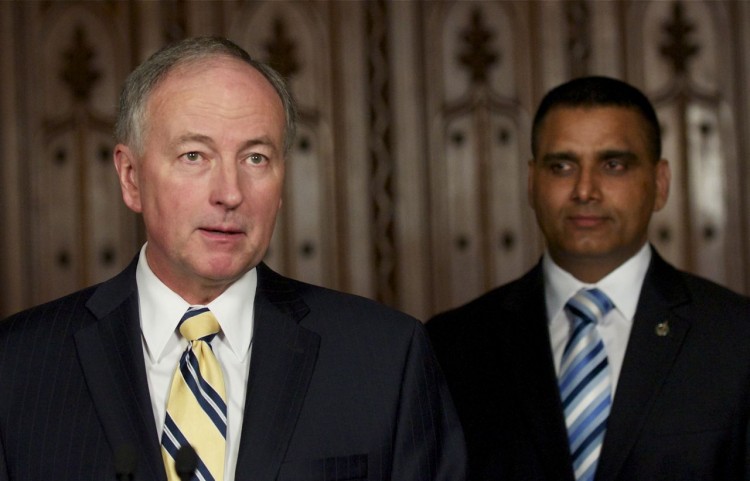 MP Parm Gill's private member's bill to outlaw efforts to recruit people into organized crime received official support from the government Tuesday when Justice minister Rob Nicholson joined the Brampton, Ont., MP to announce the Criminal Organization Recruitment Act.
The act will make it an offence punishable by up to five years' imprisonment to recruit or encourage someone to join a criminal organization.
"By tackling organized crime head-on, we are creating even safer places for families to live and raise children," said Gill.