Bill Cosby has been in prison for one week after he was sentenced for the 2004 sexual assault of a university staffer, and a report said that he is "getting friendly with prison staff" and speaking with his wife on a regular basis.
The 81-year-old was imprisoned for 3 to 10 years and is currently awaiting entry into the general population of prisoners Pennsylvania State Correctional Institution Phoenix in Schwenksville, Pennsylvania, TMZ reported.
His representative, Andrew Wyatt, said that Cosby is escorted through the prison by a guide because he is legally blind. He then goes to the prison yard, library, and other facilities, TMZ reported.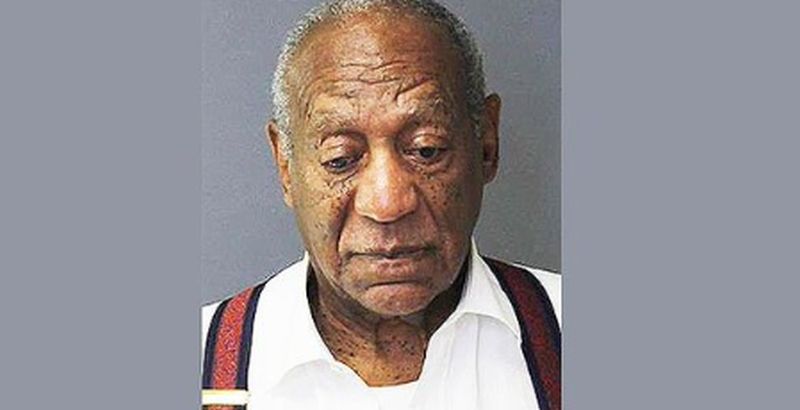 "Since he's not in general pop yet, he spends a lot of his time chatting with prison staff. Wyatt tells us Cosby has mentioned many times how respectful the staff is and how well they've treated him," TMZ said.
The disgraced comedian will also have to partake in an evaluation process to determine the extent of his treatment as a sex offender, according to a report from TMZ. Namely, he will have to go through a program known as the Responsible Living: A Sex Offender Treatment Program.
There are seven phases of the program: Responsibility Taking, Behavioral Techniques, Emotional Well-Being, Victim Empathy, Anger Management, Sex Education, and Relapse Prevention.
His sentence means that he will have to serve a minimum of three years in prison before he is eligible for parole.
Cosby will also be "able to purchase his own television, radio, and tablet so that he will be able to receive email, music, and books," Press Secretary for Corrections Amy Worden told Fox News.
She added, "These are possessions that inmates are allowed to have."
Case Rejected by Supreme Court
On Oct. 1, the U.S. Supreme Court rejected Cosby's petition to review a dispute with former supermodel Janice Dickinson, the Hollywood Reporter said.
Cosby's then-attorney Marty Singer told media outlets in 2014 that her story of being allegedly raped and drugged by the comedian was "fabricated and is an outrageous defamatory lie."
The justices, acting six days after Cosby was sentenced to 3 to 10 years in prison in Pennsylvania for a 2004 sexual assault involving another woman, declined to hear his appeal of a lower court ruling allowing the lawsuit brought by Dickinson in state court in California to proceed, Reuters reported.
Dickinson in 2014 accused Cosby of raping her in 1982. When Cosby's attorney said she wasn't telling the truth, Dickinson sued him for defamation.
More than 40 women have come forward and accused Cosby, who appeared in the 1980s sitcom "The Cosby Show," of assault and using drugs to incapacitate them.
Cosby was convicted of the sexual assault and drugging of Andrea Constand, a Temple University student.
Reuters contributed to this report