Former President Bill Clinton offered advice to President Donald Trump, saying he should leave fighting impeachment to his staff and focus on policy.
"My message would be, look, you got hired to do a job," Clinton told CNN. "You don't get the days back you blow off. Every day is an opportunity to make something good happen."
Clinton was impeached by the House in 1998 and gives a rare insight into how Trump might handle the prospect of being impeached.
"And I would say I've got lawyers and staff people handling this impeachment inquiry, and they should just have at it," he told the network. "Meanwhile, I'm going to work for the American people. That's what I would do," according to The Hill and Axios.
Clinton responded to a question by CNN's Jake Tapper: "What would your message to President Trump be about when he says, 'I can't work with these people. They're impeaching me?'"
Clinton was just one of two presidents in U.S. history to be impeached, the other being former President Andrew Johnson in the mid-19th century. Neither was removed. President Richard Nixon resigned before any articles of impeachment could be brought against him.
Democrats have accused Trump of abusing his office and jeopardizing national security for personal political gain, which he has denied. Republicans have accused Democrats of using impeachment to overturn the results of his 2016 election victory.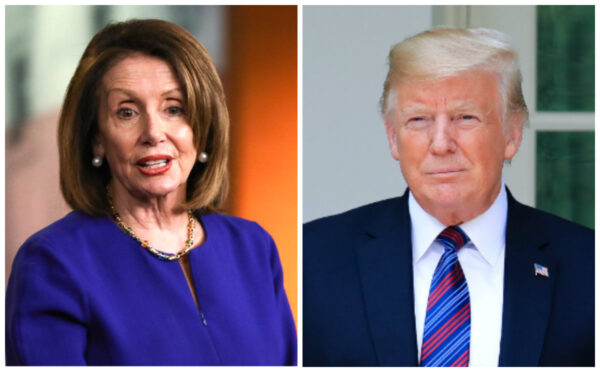 During Wednesday's first public impeachment hearing, a diplomat testified that another State Department witness overheard Trump asking about the investigations the day after his phone call with Kyiv.
"First I've heard of it," Trump said on Wednesday when he was asked about it at the White House.
On Friday, Marie Yovanovitch, the career foreign service officer whom Trump recalled as the U.S. ambassador to Ukraine, will testify.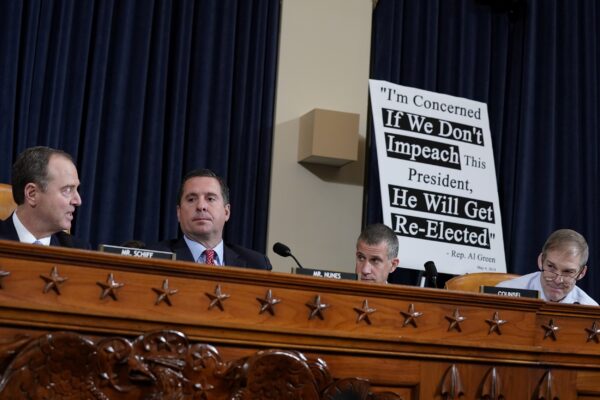 Trump's campaign, meanwhile, said the impeachment hearing has galvanized his voter base, and $3.1 million was raised in 24 hours.
"One of our best fundraising days ever… again!" Trump's campaign manager, Brad Parscale, wrote on Twitter on Thursday. "Dems just don't get it. They are filling our bank and improving our turnout every day!"
He also tweeted: "WOW! $3,144,257 RAISED YESTERDAY! [The president] loves these huge numbers. He knows that it isn't enough to end this IMPEACHMENT SCAM. We're upping the goal to $5 MILLION! ALL DONATIONS WILL NOW BE TRIPLE-MATCHED!"