Having moved from Germany less than one year ago, Lisa is glad to see her 7-year-old son, Mark, growing up happily in a bilingual school.
Originally from Wuhan, China, Lisa's husband is German. Last fall, they relocated to New York because her husband's company, BMW transferred him to the United States. After arriving, Mark adapted very well. "I see my child improving very fast," Lisa said.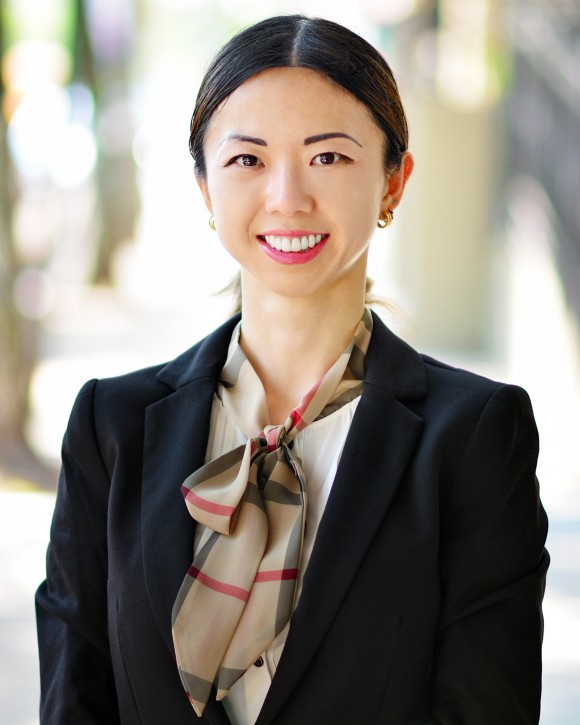 Mark was born in Berlin. He attended kindergarten in Germany and did not learn the German alphabet systematically. While he transferred to the German International School of New York, GIS, initially he couldn't keep up with the course progress in his first grade. His teacher immediately reported to Lisa, which helped her to understand Mark's situation and arrange some time to study English and German with him every night. When Mark shows any changes, the teacher sends Lisa an email or communicates with her in person.  Such consistent teacher-parent communication has allowed Mark to flourish at GIS.
In a school with a relaxed learning atmosphere, Mark's character is very lively and outgoing. GIS implements mixed age education; children from different grades can work together every week, which allows the children to learn from each other and naturally they can improve their language, communication, and social skills. Mark also made a lot of senior friends. "My son speaks like an adult, not shy like other Asian children, and soon was able to make friends."
About GIS
GIS is located in White Plains, ​​New York,. It was established in 1980 and was originally initiated by an association of German nationals. At that time, the purpose of the school was to provide a primary and secondary school education established by the German Ministry of Education.  Students were children whose parents were sent to the United States and planned to return to Germany.


With the development of the school, it now provides a comprehensive preschool to 12th grade bilingual education in German and English.  After graduating from its high school, students immediately have a New York high school diploma and an honors level German high school diploma (German International Abitur) and they can directly enter the German higher education system.
Many of the graduates of GIS are admitted to top universities in Germany, Britain, United States, Canada, France and other countries. They attend Yale, Columbia, Dartmouth, Stanford, Cornell, Oxford, Freiburg University and more.
In the 2016-2017 school year, there were 400 students; 37 percent were American citizens, and the rest of the students came to the United States for their parents' work.  Over one-third of students hold multiple citizenships.  The parents share similar backgrounds, such as working in the United Nations, the consulate, or companies like Siemens, etc. Most of the students are from German-speaking countries, and they might have lived in different countries before coming to New York. Therefore it is a quite an international environment. Besides German and English, some students also speak French, Italian, Spanish, or Japanese. In the lower grades, 44 percent are non-native German speaking students.
Bilingual Education Advantage
Einstein once said, "Play is the ultimate form of research." In the pre-school and kindergarten stage, the German educational philosophy is to let the children enjoy play, rather than the early development of intelligence, so it can enhance a child's initiative to explore their learning potential. They engage in a variety of well-designed activities to stimulate curiosity, innovative skills, and develop their integrity and sense of responsibility. They believe that children should be encouraged to develop socially, emotionally, and cognitively. In a bilingual environment, young children can quickly master the second language in just a few months while playing with their companions.
From grades one to four, students learn reading and writing in German and English. Most of the subjects are with German teaching in order to establish a solid foundation for the high level of German required in high school.  The program is compact in the high school with subjects taught in German and English. While the emphasis is still German, subjects such as English, American history and certain science topics are taught in English.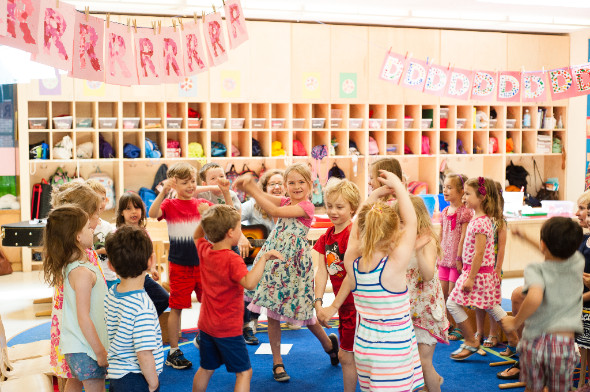 The school focuses on cultivating students' interdisciplinary thinking. It provides a solid foundation in mathematics and science, and it also allows students to diversify and explore through the arts, music, and history classes.
In Germany, Gymnasium is the honors level high school track and this is the curriculum at GIS.  Gymnasium students take a rigorous written and verbal high school graduation exam (Abitur), and then enter university. The GIS curriculum is considered a liberal arts college preparatory course and is still overseen by the German Ministry of Education. Students learn physics and chemistry, geography, history of Europe and the United States, arts and other disciplines, where language, mathematics and science are the focus.
Employment development
There is no doubt about the benefit of bilingual education. Studies have found that bilingual people have more empathy, a stronger ability to solve problems, and have a dual advantage for academic and social life. The wave of bilingual education (Dual immersion program) is also growing in the United States; bilingual education courses in New York, Utah and other places have developed rapidly.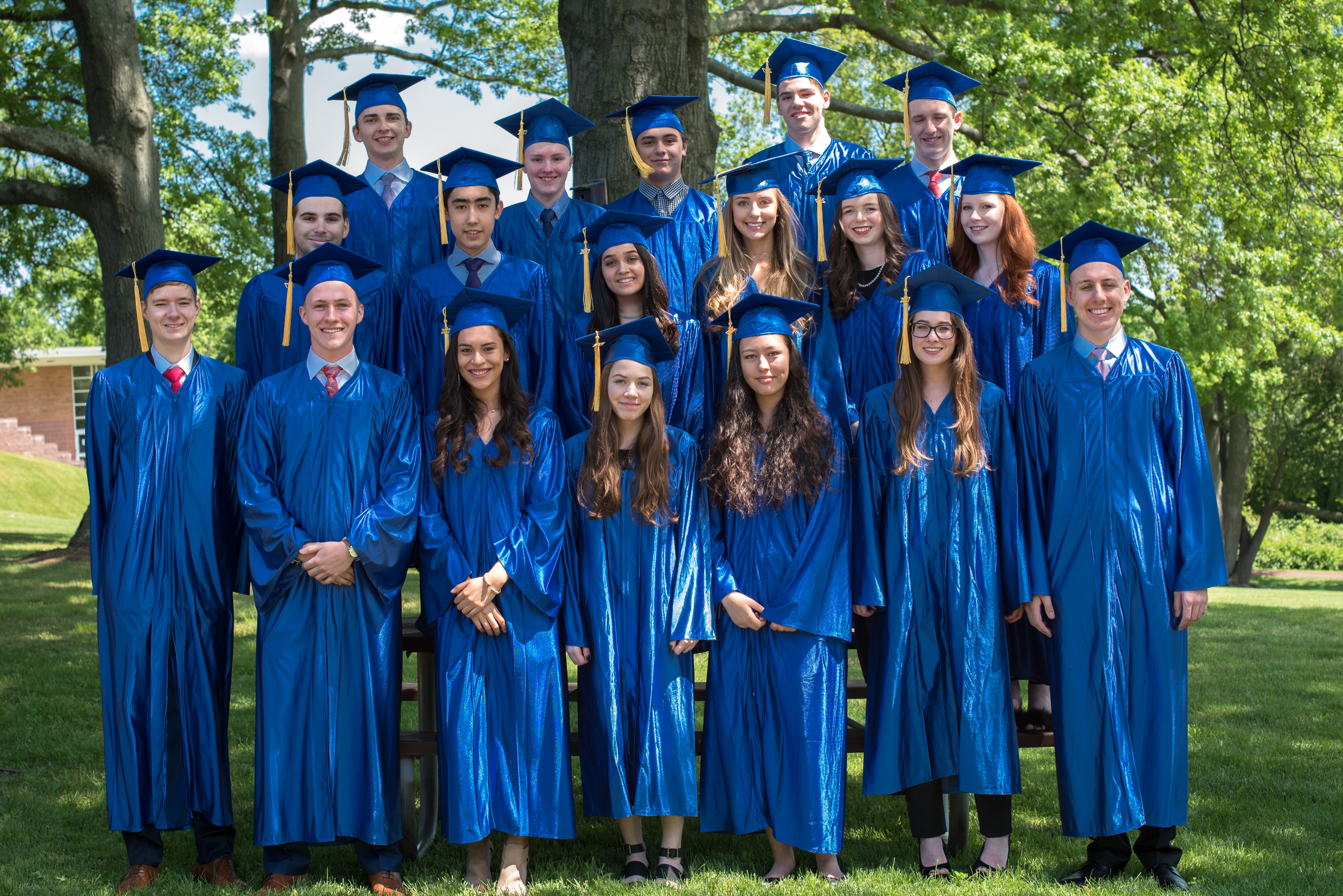 According to a BBC report, in recent years, the number of U.S. students attending universities in Germany has increased. Germany is known for its free, quality education, and foreign students do not have to pay extra tuition fees. With a German high school diploma, GIS graduates can apply to German, Austrian, Swiss and other German-speaking universities, where tuition is usually free reducing economic pressure.
A study from MIT economist, Albert Saiz, said people who use German as a second language can bring $128,000 in economic returns, compared to $71,000 in French, $51,000 in Spanish. The reason is Germany is the world's fourth largest economy with highly developed trade. In the United States, only about 500,000 people can speak fluent German. However German companies in the United States need to employ about 800,000 employees, so gives good prospects for employment.
Register to attend an Open House
German International School New York
50 Partridge Road, White Plains, NY 10605
914 948 6513   
www.gisny.org