A 29-year-old man was injured in the UK after being struck by a vehicle—just moments after he was seen kicking at a car mirror, according to reports.
Ashley Wood was left unconscious with non-life-threatening injuries, the BBC reported. The incident took place in June 2018, but the footage was only released in April 2019.
The vehicle, an orange Fiat Punto, chased him through Pixton in Derbyshire, according to the report.
Officials said it was found burned.
This is the moment a mini-moto rider was left with serious injuries after being rammed by a car in a hit-and-run.

Moments earlier Ashley Wood, 29, had been kicking at car wing mirrors around Pinxton, Derbyshire. https://t.co/FKAdIkrMU3 pic.twitter.com/UqSdDuJnh5

— BBC East Midlands (@bbcemt) April 5, 2019
Police released the footage in order to find the driver of the vehicle.
Wood, meanwhile, was banned from driving for a year and was sentenced to four months in prison on April 4, the broadcaster reported.
Wood admitted to dangerous driving, driving under the influence of drugs and alcohol, and driving without insurance or a license, the outlet reported.
"Ashley Wood decided one morning that he was going to ride around on a mini motorbike, kicking the wing mirrors of cars parked across Pinxton," Detective Sergeant Scott Riley told The Sun, which reported that Wood was hospitalized for a week after the incident.
In the video, he is seen hitting the mirror of a Nissan Qashqai.
"It's clear from the CCTV footage that he had no regard for other people's property, or indeed for other people's safety," Riley added. "He rides at speed along pavements and, during the course of our investigations, we discovered he was riding under the influence of drink and drugs."
While the "consequences could have been much worse," Riley said that "shortly after he rode around kicking cars, Ashley Wood was pursued by an orange Fiat Punto."
"CCTV shows the car following him along Victoria Road before ramming him head-on into a parked van," he continued. "The Punto was driven off, leaving Ashley at the scene with a number of extremely serious, but thankfully not life-threatening, injuries."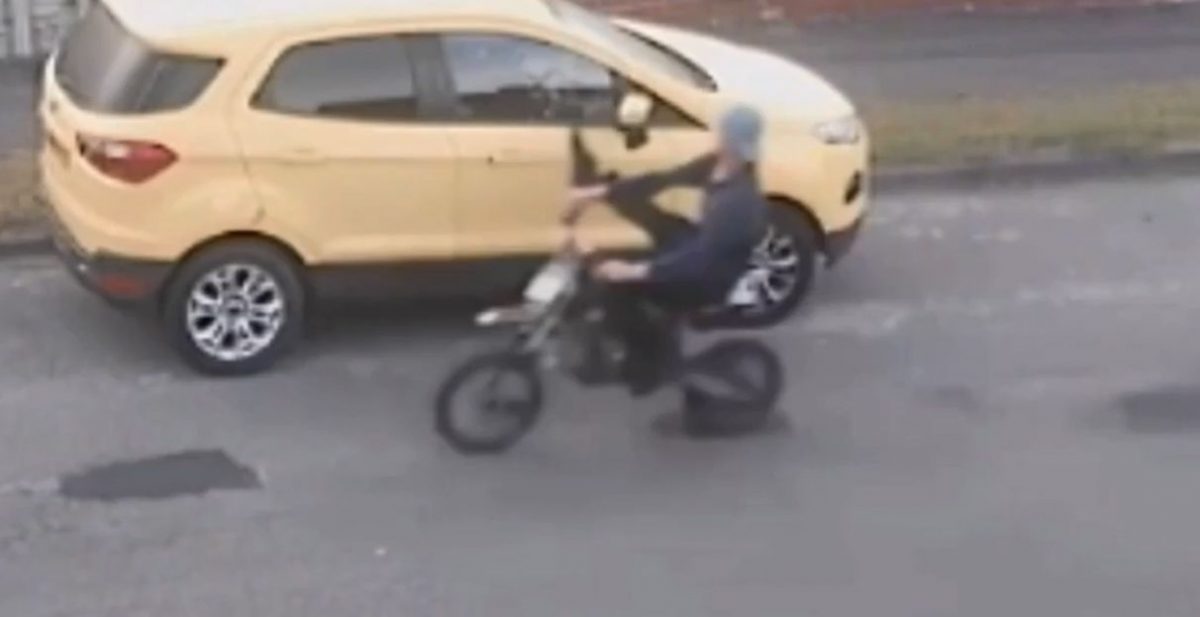 Police believe the driver of the Punto committed a "deliberate act."
"Our investigation into that incident is still ongoing and I urge anyone who has information on the person or people responsible to ring us," he said, adding that police "still do not know who was driving the Punto."
Other details about the case are not clear.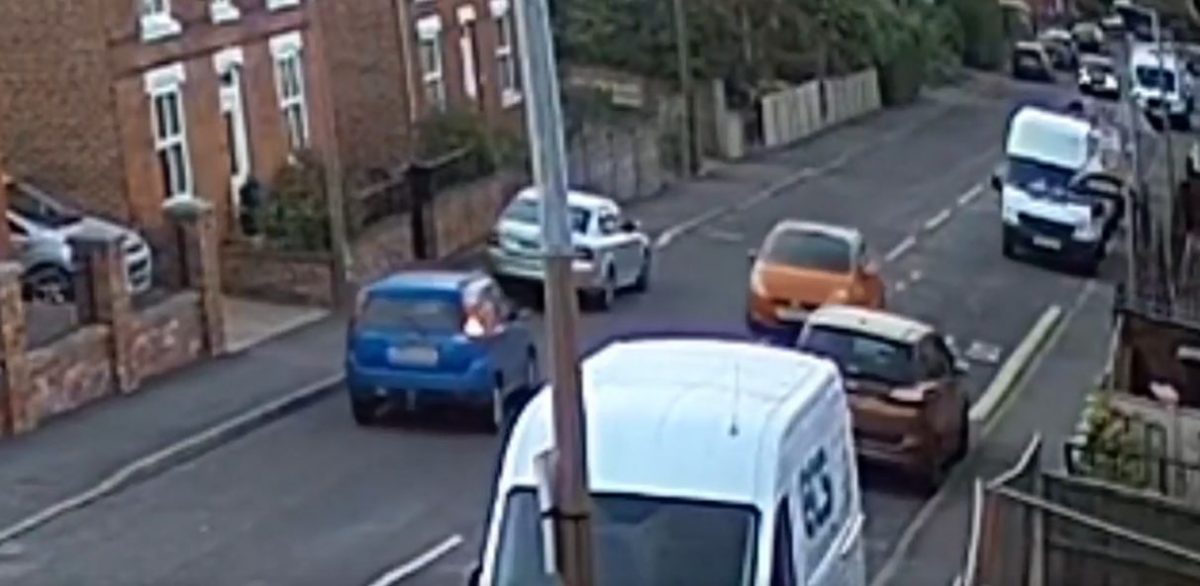 Traffic Deaths Down
U.S. traffic deaths fell 3.1 percent in the first six months of 2018, according to preliminary figures released in October 2018, Reuters reported.
The National Highway Traffic Safety Administration said that 2017 traffic deaths fell by 1.8 percent to 37,133 after traffic deaths rose sharply in the previous two years, according to final figures. The U.S. traffic fatality rate fell to 1.08 deaths per 100 million miles traveled for the first half of 2018.
The fatality rate in 2017 was 1.16 million deaths per 100 million miles traveled—the second highest rate since 2008. "This is good news and bad news," said Deborah Hersman, CEO of the National Safety Council, CNBC reported. "The total number of fatalities is not getting worse, but the situation is not getting better."
Hersman cited distracted driving and higher speed limits for the number. "There are a number of states that have raised speed limits, some now have stretches at 80 or 85 miles per hour," she said in the CNBC report.
In Texas, for example, she estimated that traffic fatalities jumped 7 percent from 2015 to 2017, in part due to higher speed limits in the state.
"We know it's happening even though distracted driving data is hard to come by," she said of drivers using smartphones while behind the wheel.
"Police reports on accidents often don't report if the driver was distracted and in many accidents, people don't self-report themselves."