A senior Latina adviser has left former Vice President Joe Biden's presidential campaign, according to a report on Monday.
Vanessa Cardenas, the aide, was in charge of outreach to Latino and African-American organizations on behalf of Biden's campaign. Her Twitter page says she is "formerly with @joebiden."
Her departure was first reported by Politico. Two sources told the news outlet that she left Biden's campaign because it didn't focus enough on Latino issues.
"The campaign is just hyper-focused on whites in Iowa and African-Americans and it placed less value on Latino outreach," one person, described as an immigration activist, told Politico.
"Vanessa kept banging her head against the wall trying to get them to take the community more seriously," another said. "And Biden just really won't change when it comes to the way he talks about immigration. It became too much."
Cardenas, according to the news outlet, had no experience in working on a political campaign before Biden. Cristobal Alex, who is the former president of the influential Latino Victory Fund, is Biden's most senior adviser to the former vice president.
The move comes after Biden told a protester in South Carolina that he won't stop all deportations if he is elected president.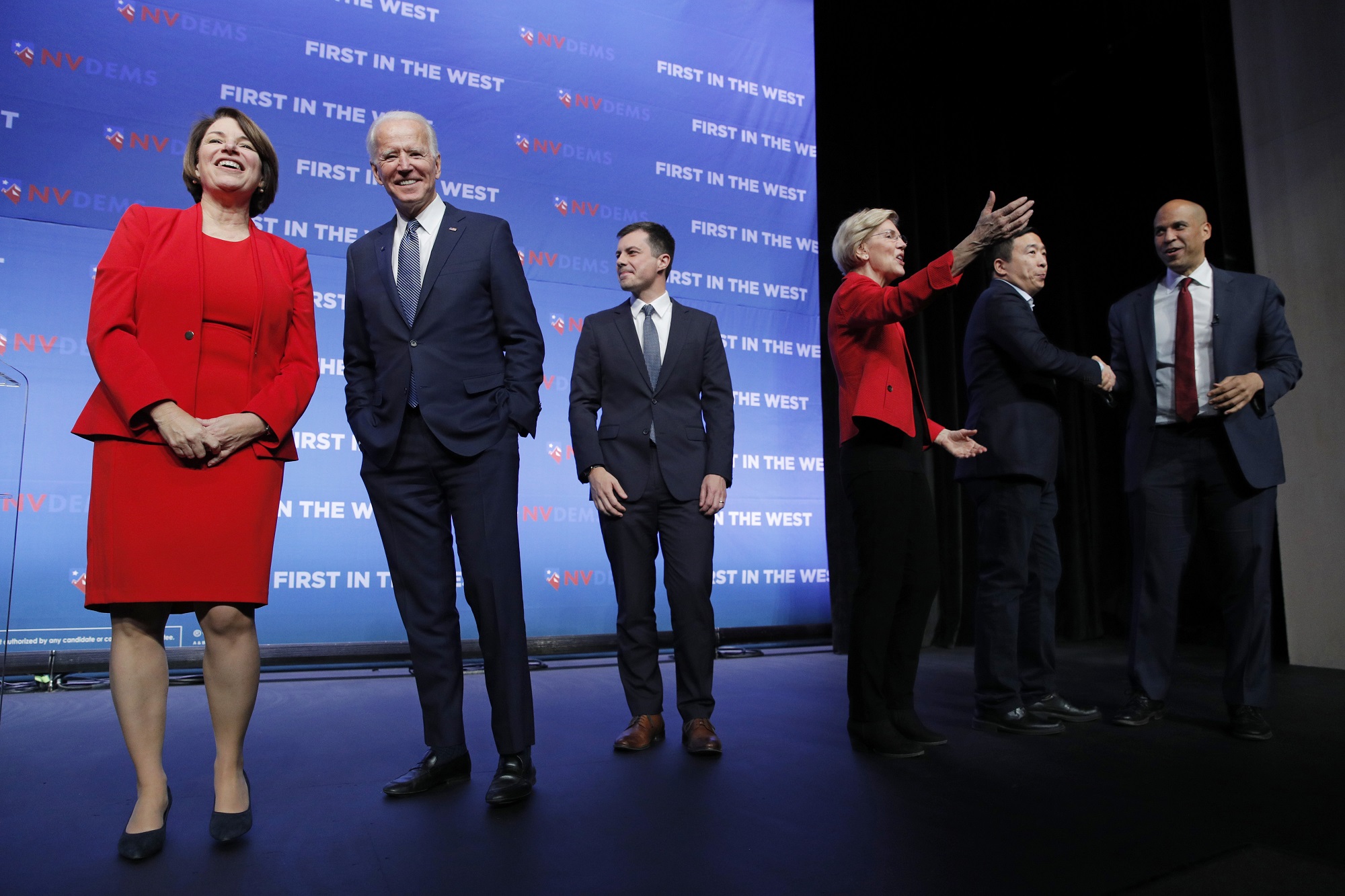 "I will not stop all deportations. If you have a, if you commit a crime, that's a felony," Biden told the protester. "You should vote for Trump," Biden told him.
The protester was reportedly part of the far-left immigration group Movimiento Cosecha.
"By now, it is clear that the immigrant community cannot trust Biden," the group wrote in a statement following the incident. "We won't accept empty promises of immigration reform, while our families are torn apart. We cannot allow history to repeat itself."
Presidential candidates Sens. Bernie Sanders (I-Vt.) and Elizabeth Warren (D-Mass.) have both stated that they would impose a moratorium on all deportations, The Hill reported.
Biden is one of the leading Democratic candidates and is polling at nearly 30 percent nationally, according to the RealClearPolitics polling average. The Iowa caucus is Feb. 3.
The United States under the Obama administration deported between 315,000 and 409,000 people each year from 2008 to 2014, reported the Washington Examiner, which noted that those numbers are higher than the Trump administration.
Meanwhile, on Monday, Biden secured an early victory after he was endorsed by Rep. Dina Titus (D-Nev.), who is considered among the most popular and powerful politicians in the state. Nevada is one of the Democratic primary states.