News Analysis
Politico reported that President Joe Biden plans a summit with Chinese leader Xi Jinping, in which he will allow the reopening of Chinese consulates and relaxation of Trump-era visa restrictions.
It's a big mistake, as his National Security Council admits.
Xi is proving that not only do nice guys finish last, but bad guys finish first. The dictator's misbehavior on climate change, Taiwan, and nuclear weapons are reportedly eliciting humiliating attempts by Biden and company to placate China by reopening Chinese consulates in the United States, and begging for cooperation on the above-mentioned existential issues.
The best way to achieve cooperation from the Chinese regime isn't friendly overtures in response to its unfriendly pressures, but equal amounts of counter-pressure. When Beijing threatens Taiwan, send U.S. troops to the island democracy. When Beijing refuses climate pledges, cancel our own until China reverts. When Beijing builds hundreds of new nuclear missile silos for its hypersonic weapons, we should modernize and expand our own nuclear triad.
Demonstrate that we can beat Beijing at its own negative game, in order to force its cooperation to get us all going in a more positive direction.
Don't expect the Chinese Communist Party (CCP) to cooperate out of the goodness of its own heart. The CCP is looking for any advantage it can get in expanding its relative power against the world's democracies that America and the European Union now lead.
Biden and company are reportedly doing the opposite of what they ought to be doing. While Biden wants an in-person summit, Xi has refused and will only agree to a virtual summit, according to reporting by Phelim Kine at Politico. This already indicates that Biden is on the back foot in coming negotiations, as recognized by former diplomat Chas Freeman, who noted in the article, "If it's a question of who is approaching who from a position of strength, maybe Xi is in a better position."
The Politico article offers no comment about why Biden is already at a disadvantage with Xi, or how to reverse the dynamic. Instead, the author demonstrates why by asking breathlessly, "Will the leaders be able to reset the bilateral relationship toward more congenial engagement?"
That's exactly the kind of naive question that Beijing wants American media to ask. Such ahistoricity puts pressure on Biden to deliver "congenial engagement" to the media, where the opposite is needed to signal to the CCP that America and our allies are finished being treated like so many doormats.
According to Politico, Beijing is unlikely to budge at the summit on critical issues such as Hong Kong, the Uyghurs, and Taiwan, but "sources tell China Watcher that agreements on reopening consulates and easing visa restrictions will likely be announced."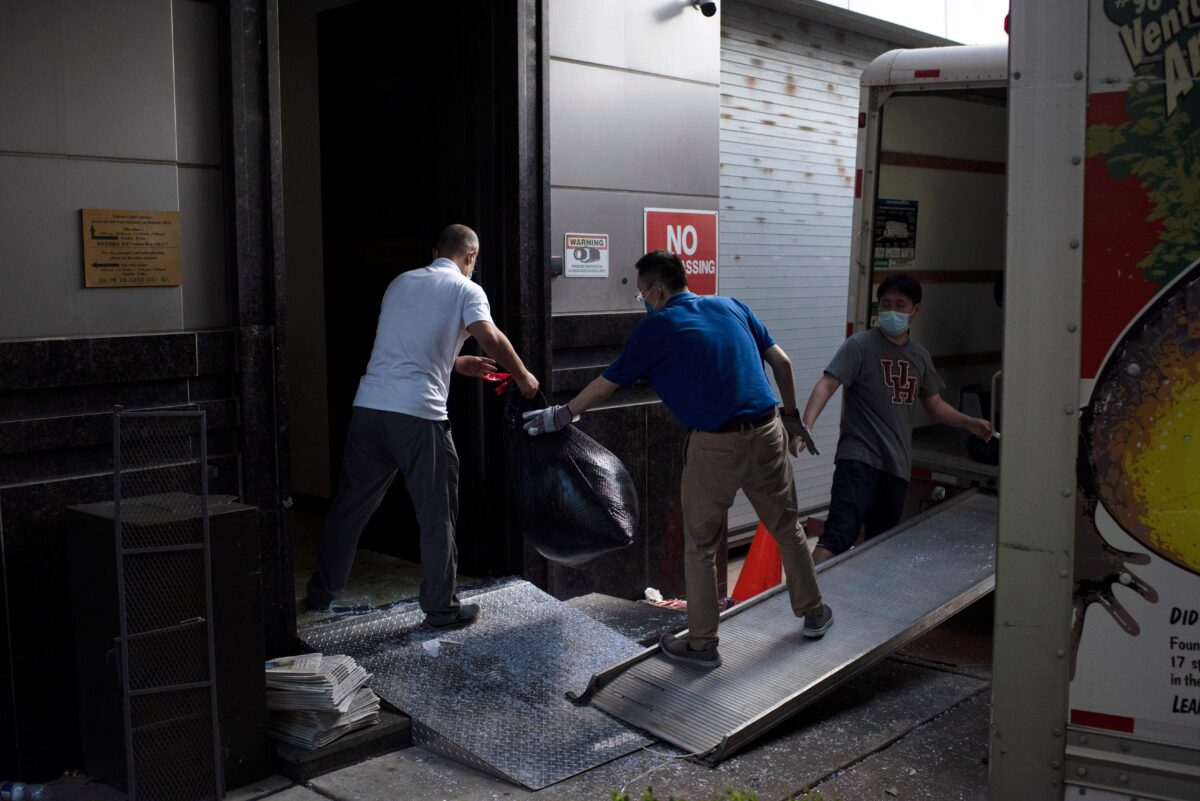 The National Security Council later denied this, but why do members of the Biden administration insist on again mooting the idea of giving up something for nothing?
The author implied that reopening Chinese consulates and handing out visas represents "progress," but then-President Donald Trump put in place those visa restrictions and closed those consulates for important reasons that have only grown more serious during the Biden presidency. Beijing used its consulates and students for espionage, and closing them sent the right message, put a stop to at least some of Beijing's malign activities on U.S. soil, and was a much-needed step in the direction of decoupling from the CCP.
Now, political pressures on Biden to deliver agreements with Beijing to prove the success of his rewarmed engagement strategy will build as a U.S.–China summit approaches. Where Beijing failed to agree to join the START agreement on limiting nuclear weapons, which was renewed in February by Russia and the United States, it's now hoped by Politico that "China's recent successful test of a hypersonic missile and its dramatic expansion of its nuclear warhead arsenal will likely put the creation of a bilateral nuclear weapons dialogue on the agenda."
Fat chance of that agenda yielding any agreement when Beijing proves daily that it can do what it wants on nuclear weapons without consequence.
Beijing is changing facts on the ground in its favor, and we are at an increasing disadvantage in negotiations, by our own doing. We agreed to restrictions with Russia, but without insisting that China be included. Now, China has us over a barrel because we are limited, and it isn't.
We are still hoping to "ease trade frictions" and further climate engagement, even as Beijing failed to deliver on its prior trade commitments and skipped COP26 negotiations in Glasgow over the past week. This is the pattern that American liberals can't seem to recognize or counter: Beijing keeps moving the goalposts in its favor, and America keeps begging it to stop without ever imposing real costs. Why should the CCP comply when we never take concerted action to force it to follow international norms?
Politico approvingly quoted Andrew Mertha, China studies program director at Johns Hopkins University, who said of the hoped-for Biden-Xi summit, "Even if there is no deep, substantive conversation, let alone outcome, simply setting or resetting the tone of the relationship is a key goal."
No.
Mertha and the rest of academia should know that summits without outcomes, when the CCP keeps gaining on us, are worse than nothing because they normalize what Beijing is doing: genocide, territorial expansion, and threats of war against ourselves and our allies.
Soft-on-China analysts don't understand that the best way to stop a bully is to stop being nice. The nicer you are, the brighter the green light is to keep on bullying. Don't expect any major progress on China from the Biden administration anytime soon.
What Biden is doing on China is next to nothing, far too late, and geared toward one goal: reelection based on meaningless but crowd-pleasing "congenial engagement."
Views expressed in this article are the opinions of the author and do not necessarily reflect the views of The Epoch Times.