An energy industry insider and an attorney said that President Joe Biden is using the strategic oil reserve illegally for political gain and causing irreversible damage.
The White House announced on Oct. 18 that there are about 400 million barrels of crude oil remaining in the strategic petroleum reserve. It means the Biden administration has eliminated 34 years of strategic oil reserve stockpiling and pushed the reserve level down to its 1984 level.
Jay Young, the founder and president of King Operating Corporation, believes that Biden is reducing the strategic reserve improperly for political gain.
Young came from a family with over 100 years of combined experience in the oil and gas business. His company invests $100 million a year in finding and improving oil production facilities.
"He drained a third of our strategic reserves because he wants to win an election. And that's not what the strategic reserves are supposed to be used for. They're used for war and in times when we couldn't get enough oil because of the war. That's what the strategic reserve is used for," he told The Epoch Times.
"Biden is using it like a Ponzi scheme," he added.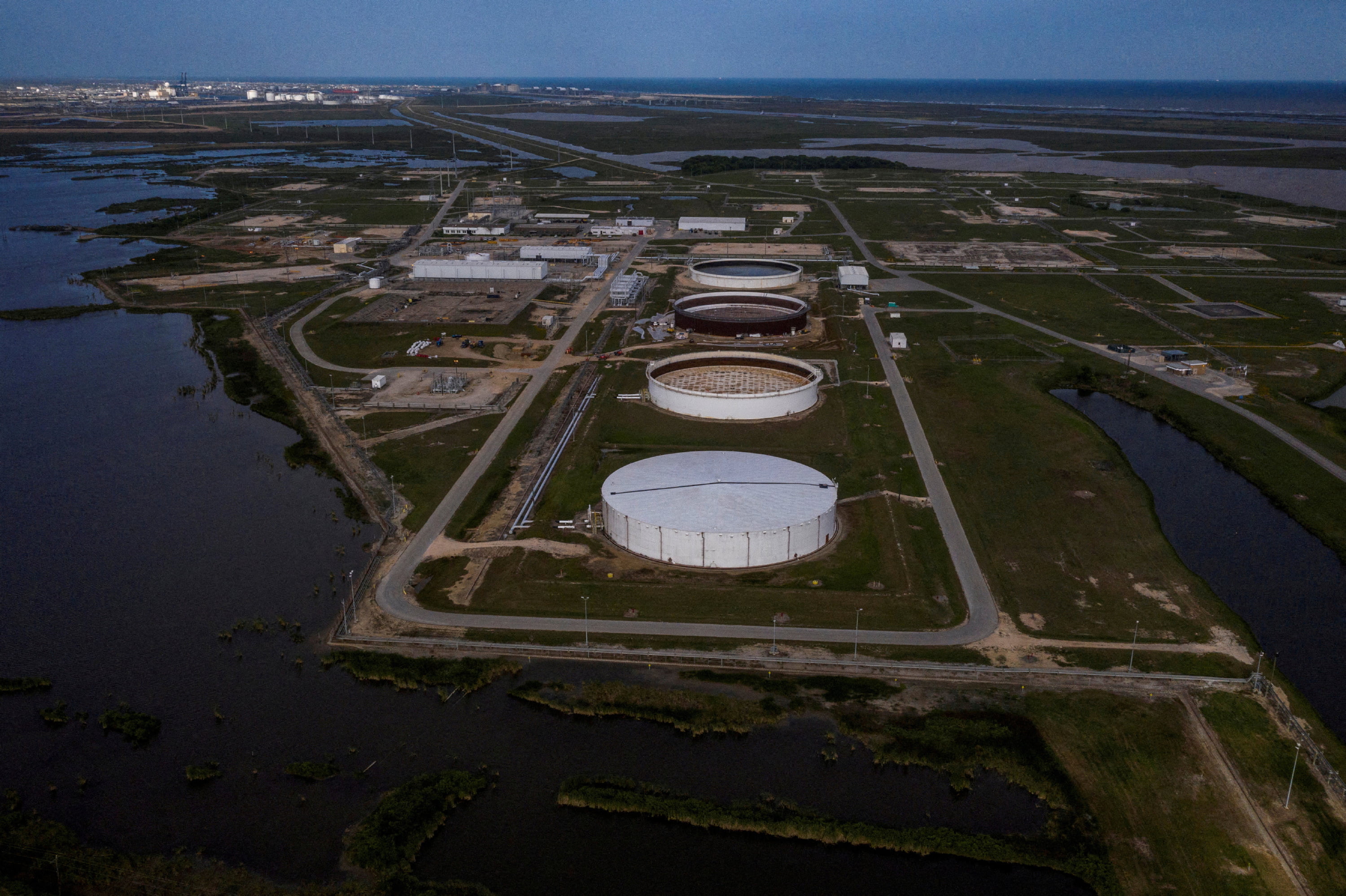 Irina Tsukerman, an attorney and analyst, holds the same view as Young.
"He's abusing his power and he's overreaching his authority on this matter because he believes that American voters will vote against Democrats in midterm elections largely on basis of gas prices. So he believes that if you provide additional supply quickly, people do not blame the Democrats for the high gas prices," she said.
Tsukerman is a member of the American Bar Association's Energy and Environment Committee.
She said Biden's moves violated the Energy Policy and Conservation Act and are illegal.
According to the act, strategic oil reserves can be released to the market only when there's an emergency and it caused high energy prices.
The Epoch Times reached out to the White House for comment.
The White House announced in March that the Energy Department would release 1 million barrels of crude oil per day from the reserve for six months, a total of 180 million barrels. The last batch of 15 million barrels will be delivered in December.
Biden denied that he was releasing for political gains though the timing of the drawdowns closely match the midterm election campaign period.
"It's not politically motivated at all. It's motivated to make sure that I continue to push on what I've been pushing on. And that is making sure there's enough oil that's being pumped by the companies so that we have the ability to be able to produce enough gas that we need here at home, oil we need here at home, and, at the same time, keep moving in the direction of providing for alternative energy. That's what I've been doing," he told reporters on Oct. 19.
'Nobody Has 180 Million Barrels Oil Just Laying Around'
Young said Biden's moves are not wise and will put the United States in an unfavorable situation because it's almost impossible to refill the reserve at lower prices.
It's very hard for the United States to replace the oil reserve anytime soon. The price will be unreasonably high even if the country succeeds in doing it.
"Nobody has 180 million barrels of oil just laying around that we can replace that oil. If we can find the oil, oil prices are so sensitive on demand, we're gonna pay higher prices," he said.
Running low on oil reserves will put America in a vulnerable situation and give leverage to the Organization of the Petroleum Exporting Countries (OPEC) and terrorists, Tsukerman said.
"We won't have the reserve that we need to handle every emergency. It sends a signal to terrorists, criminals, and bad actors that we're low in emergency oil supply," she said. "It also sends a signal to foreign actors to manipulate oil supplies."