Commentary
As the nation faces record-breaking numbers of illegal immigrants at the southern border, with nearly 1.7 million reported U.S. Border Patrol encounters during fiscal year 2021, some critics claim the crisis has been manufactured.
Tom Homan, who served as acting director of Immigration and Customs Enforcement (ICE) during President Donald Trump's administration, is one of those critics.
"This crisis was created on purpose. This isn't mismanagement. This isn't incompetence. This is by design," Homan told the Epoch Times.
President Joe Biden voted for border barriers when he was a senator, but is now pushing a clear open-borders agenda, Homan said.
"He needed progressive left support to win the race, so he sold out. He said all the magic words to bring more people to the United States illegally. In my opinion, it wasn't a coincidence," he said.
"They planned open borders, and Joe Biden didn't hide it. He made promises during the campaign that he would end ICE detentions, put a moratorium on deportations, that he would award DACA, that he would award amnesty, and you get free health care. He made promises that he knew would cause a surge."
The U.S. Border Patrol has encountered about 7,000 illegal immigrants a day for months, Homan said, and he expects the total number to climb as high as 1.9 million by the end of the calendar year.
Homan pointed out the 1,662,167 reported Border Patrol encounters also doesn't include "got-aways" or the "people that we didn't catch."
The number of got-aways is based on illegal border crossings caught on cameras, including those from drone surveillance, is estimated to be about 400,000, Homan said.
Around 600,000 illegal immigrants have been released into the country instead of being deported, said Homan. Adding this number to those 400,000 got-aways, "that's a million," he added.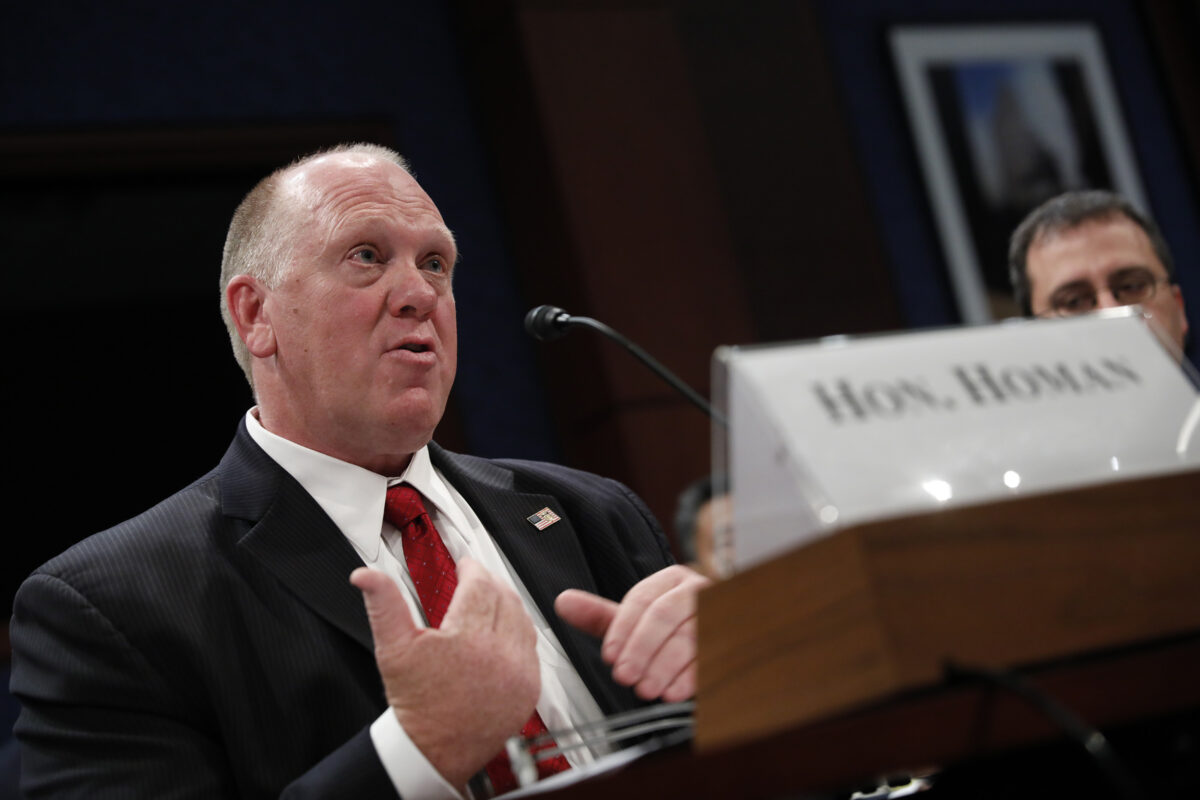 The Biden administration could easily stem the flow of people to the southern border, but doesn't want to, Homan alleged. "They know how to fix this, but they don't want to fix it," he said.
"We have the first president in my lifetime, the first president in the history of the country, that came into office and unsecured the border intentionally," he said.
"This is about perpetual power. They truly believe they're importing future Democratic voters," he said. "Now, with the progressive left looking at a socialist state, that's probably part of it, but without a doubt … I think it's just part of the general plan for them to stay in power. There's no other reason."
During the Trump presidency, ICE sent special agents to the Juarez-El Paso border crossing to investigate criminal organizations engaged in drug smuggling and human trafficking, but the Biden administration scrapped the operation, Homan said.
Border patrol agents have also been sent there but "they never get assigned to the border line; they get assigned to the processing centers," Homan said. "They didn't want anybody down there to shut down these cartels because that's going to shut down the flow, and that's what makes me more angry than anything."
Though critics claim Trump's immigration policies were inhumane, Homan argues that those polices reduced cross-border crime and "saved lives."
"When illegal immigration is down 83 percent, how many women aren't getting raped?" he said. "How many children aren't dying? How many pounds of fentanyl aren't coming across the border? We've already got 92,000 overdose deaths this year. How many millions of dollars did the cartels not make? How many COVID cases didn't come across into the country?"
Managing the Optics
Biden has faced mounting criticism for not visiting the border. Meanwhile, White House Press Secretary Jen Psaki said during a press briefing on Oct, 22, "he did drive through the border when he was on the campaign trail in 2008."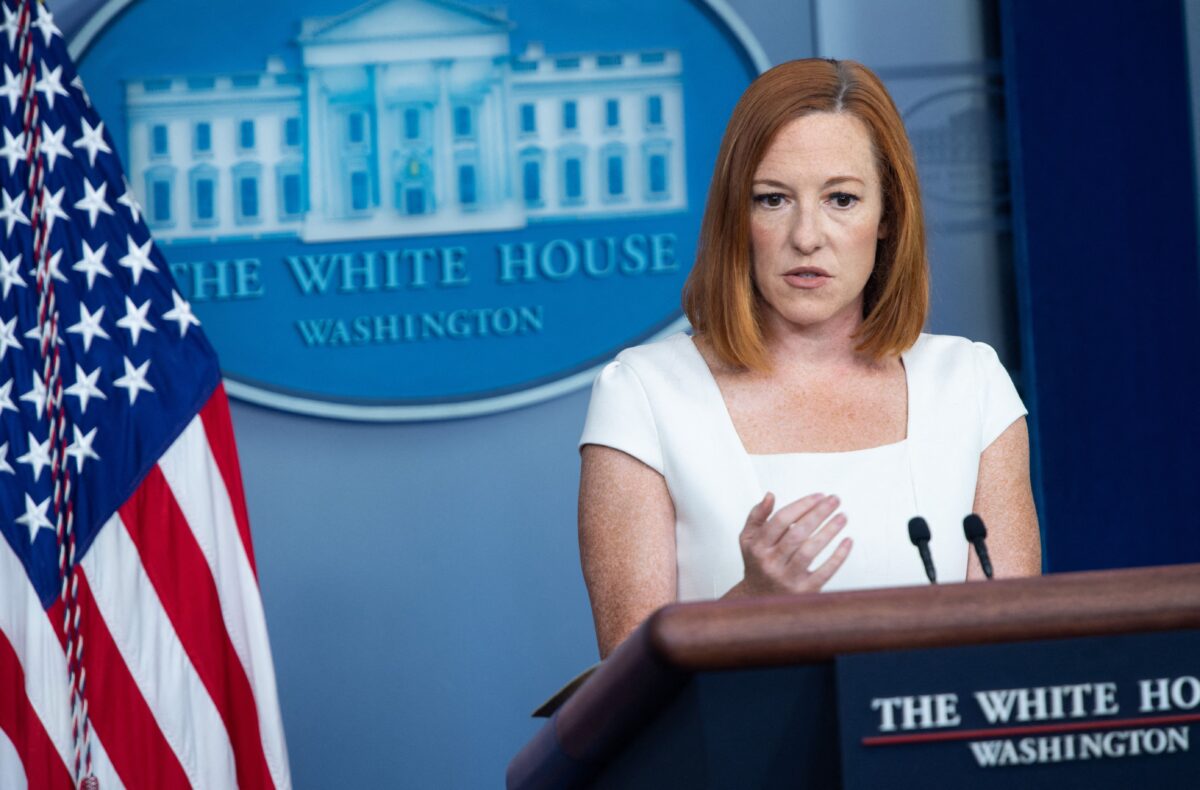 Psaki said Biden "is well-versed in every aspect of our immigration system, including the border. That includes when he was vice president," she said.
Biden worked "in a bipartisan manner with senators like Ted Kennedy, Harry Reid, John McCain, and others to push for comprehensive immigration reform," Psaki said. "He does not need a visit to the border to know what a mess was left by the last administration. That's his view."
But Homan claims Biden doesn't want to go to the border because then he would have to admit there is a problem and would have to slow the flow of "future voters."
"This administration has been doing nothing but trying to manage the optics of this crisis—not managing the crisis but managing the optics—so that it doesn't appear to be a crisis," he said.
Press secretary Psaki didn't immediately respond to an Epoch Times request for comment.
Homan also criticized Department of Homeland Security (DHS) Secretary Alejandro Mayorkas for asserting that the surge in illegal immigration started under the Trump administration.
Trump secured the border by building the wall, ended former President Barack Obama's "catch-and-release" policies, and drove down reduced illegal immigration by 83 percent during most of his presidency, Homan said.
He blames the border crisis on what he calls the "Biden Effect."
In the summer of 2020, Homan warned that Biden's campaign promises of amnesty to illegal immigrants would have a devastating impact on the border. He said it would only encourage more people to make the perilous journey across the border and send a signal to the cartels to "start gearing up" for a surge in cross-border business: drug smuggling and human trafficking.
The U.S. Border Patrol reported (pdf) about 200,000 encounters with illegal immigrants along the U.S.-Mexico border in the month of July, a sharp increase from about 16,000 in April of 2020, when the COVID-19 pandemic led to the closure of international borders and slowed migration. But encounters have risen dramatically since then, according to the U.S. Customs and Border Protection (CBP) data.
By late November and December last year, illegal immigration numbers started to climb, but when Biden was sworn into office on Jan. 20, "we lost control," Homan said.
"The data is clear. President Trump had the most secure border ever," he said.
'Remain in Mexico'
Though the Biden administration has said it will comply with a court order to reinstate the Trump-era "Remain in Mexico" policy by mid-November, it might not happen, Homan said.
"They had to be sued to do that. They don't want to do it," Homan said. "After they were sued and forced to bring it back, they immediately appealed."
Biden scrapped the policy, also known as Migrant Protection Protocols, on his first day in office. It requires asylum-seekers to wait in Mexico until their claims are processed in a U.S. immigration court. He claimed the policy was inhumane and stranded vulnerable people in dangerous Mexican cities with few resources.
When the states of Texas and Missouri sued the Biden administration to bring back the Remain in Mexico policy, Biden's legal team tried "slow-rolling" the process, claiming the administration would have to rebuild the program from "ground zero," Homan said.
"No, you don't," Homan said. "The plan already exists. The plan already worked. Dust off that plan and hit it."
Biden's legal team has already indicated "they're going to continue working through the Administrative Procedure Act (APA) to close this legally," Homan said. "They're going to shut it down as soon as they can, and even if they're forced to start it up, they'll make it so it's not successful."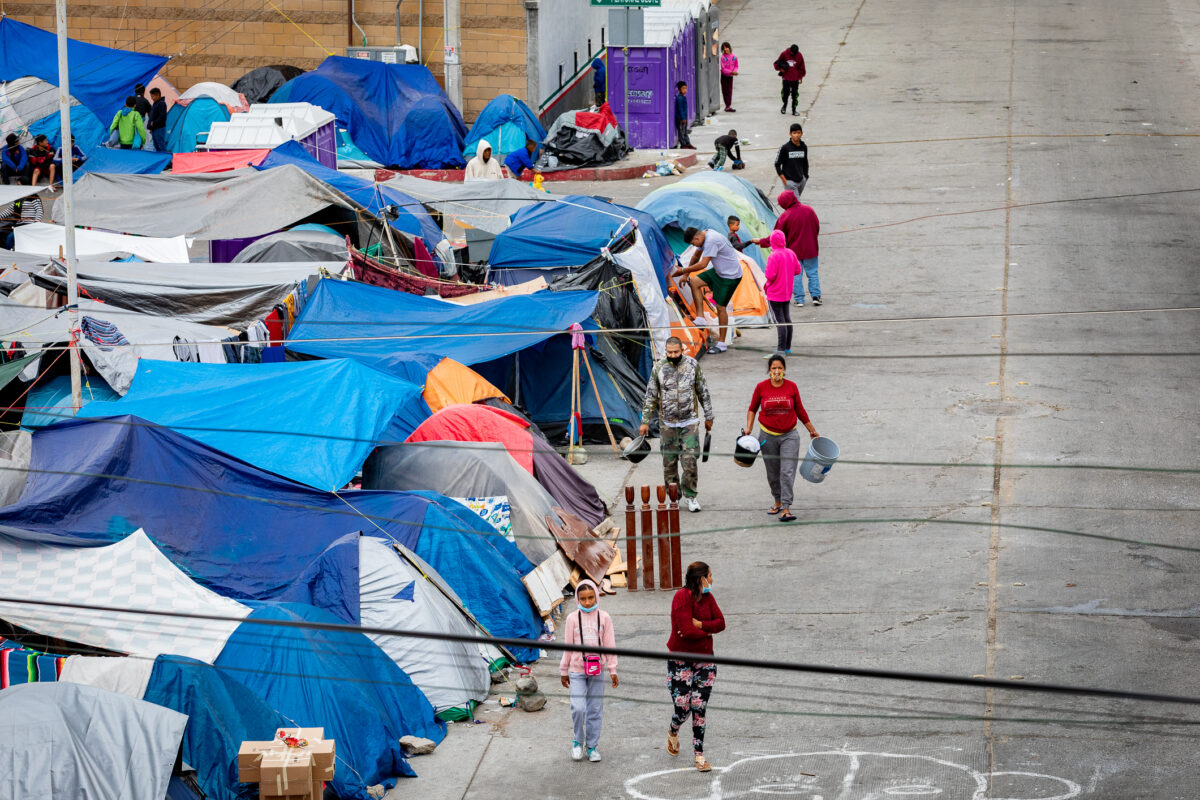 Migration Forecasts
Other recent developments suggest the Biden administration is moving rapidly towards increasing cross-border migration.
Ahead of the U.N. Climate Summit, which is underway in Glasgow, Scotland, the White House published (pdf) its "Report on the Impact of Climate Change on Migration." The report urges the U.S. and other countries to prepare for tens of millions of "climate change refugees" over the next two or three decades.
Less than a week later, on Oct. 21, DHS released a similar report (pdf) recommending proactive planning for "an influx of climate-related migration through the U.S.-Mexico border."
But, even if climate change does bring new waves of migration, the U.S. would be affected along with other countries, and properly vetting immigrants would be even more crucial—not less, Homan suggested.
"So, I don't buy that," he said. "I don't think climate change is driving migration."
Changing the Rules
Meanwhile, a proposed new rule by the DHS and the Executive Office for Immigration Review (EOIR) would allow U.S. Citizenship and Immigration Services (USCIS) asylum officers to process "credible fear" screenings in asylum cases instead of immigration judges.
With the system clogged with increasingly more illegal immigrants making flimsy claims for asylum, people who are going through the immigration system legally are pushed to the back of the line.
"They're taking a back seat," Homan said. "They want CIS officers to do the credible fear interviews rather than the courts—the very ones that adjudicate legal immigration cases."
The Biden administration has also revised asylum policies allowing foreigners to seek asylum over "credible fears" of domestic abuse and gang violence.
About 88 percent of all Central Americans seeking asylum at the border in the past eight years had their claims rejected, Homan said, citing the DHS Office of Immigration Statistics (OIS) Enforcement Lifecycle Report (pdf) for fiscal 2020.
Nine out of 10 either don't show up for their immigration hearings or don't qualify for asylum because they can't show evidence of credible fear of religious or political persecution in their country of origin, he said. The report also shows 97 percent of asylum-seekers who lose their cases ignore orders from immigration judges and stay in the country illegally.
"The 88 percent decline rate is going to drop significantly because they opened up the aperture of who qualifies. At the same time, rather than have a judge make the decision … they'll have CIS officers do it. So, they're hitting this from both sides," Homan said.
"They know exactly what they're doing. They know this data, and they're trying to change the dynamics of the data," he said. "President Trump understood the data. That's why he created the Remain in Mexico program."