Commentary
President Joe Biden met with Chinese leader Xi Jinping at a virtual summit on Nov. 15. Most analysts think Beijing has the upper hand and Washington is weak. But the Chinese regime has severe underlying problems, based on three different models that can be used to assess the relationship between both countries and their leaders.
The meeting between the two world leaders attempted to diffuse tension between China and the United States. Unsurprisingly, this conversation produced little breakthrough, though it was good they at least talked. Many analysis discuss this event in the context of a rising and stronger communist China, and a weak and dithering America. It is true that the Biden administration may have committed some mistakes, including the grievous withdrawal from Afghanistan, but America has many strengths that contrast with communist weakness.
There are three models that one can use to assess and understand the Biden-Xi meeting and its impact, and each one reveals the regime's weakness behind its show of force.
The Great Person Model
In classical history, this would be closely related to people like Caesar and Alexander the Great who, through force of will, marched across the world, won many important victories, changed governments, and altered the thousand-year history of their people, respectively through Hellenization or ending the Roman Republic.
To use the modern example, in contrast to the argument that the Soviet Union would inevitably collapse under the weight of communism and its military adventures, the great person model stressed people like Ronald Reagan, John Paul II, Margaret Thatcher, and Michael Gorbachev, who collectively changed their countries through their force of will and policies.
How does this model relate to Biden and Xi?
As the oldest U.S. president ever sworn into office, Biden faces mounting scrutiny over his mental acuity. According to a recent Politico/Morning consult poll, 50 percent of respondents disagree that Biden is in "good health." This perception could negatively affect Biden's reelection prospects. It is tough to craft long-term policy when the president already seems like a short-term placeholder.
Xi Jinping has the advantage of being a long-term presence. He has changed procedures to secure long-term control of the Chinese Communist Party (CCP), but this has weaknesses. When Biden makes a mistake, such as fueling inflation through reckless government spending, it likely leads to electoral consequences and a change of policy. But Xi's dictatorial polices are doubling down on bad polices without dissent, which will have negative consequences such as the destruction of manufacturing or the bursting of a giant real estate bubble.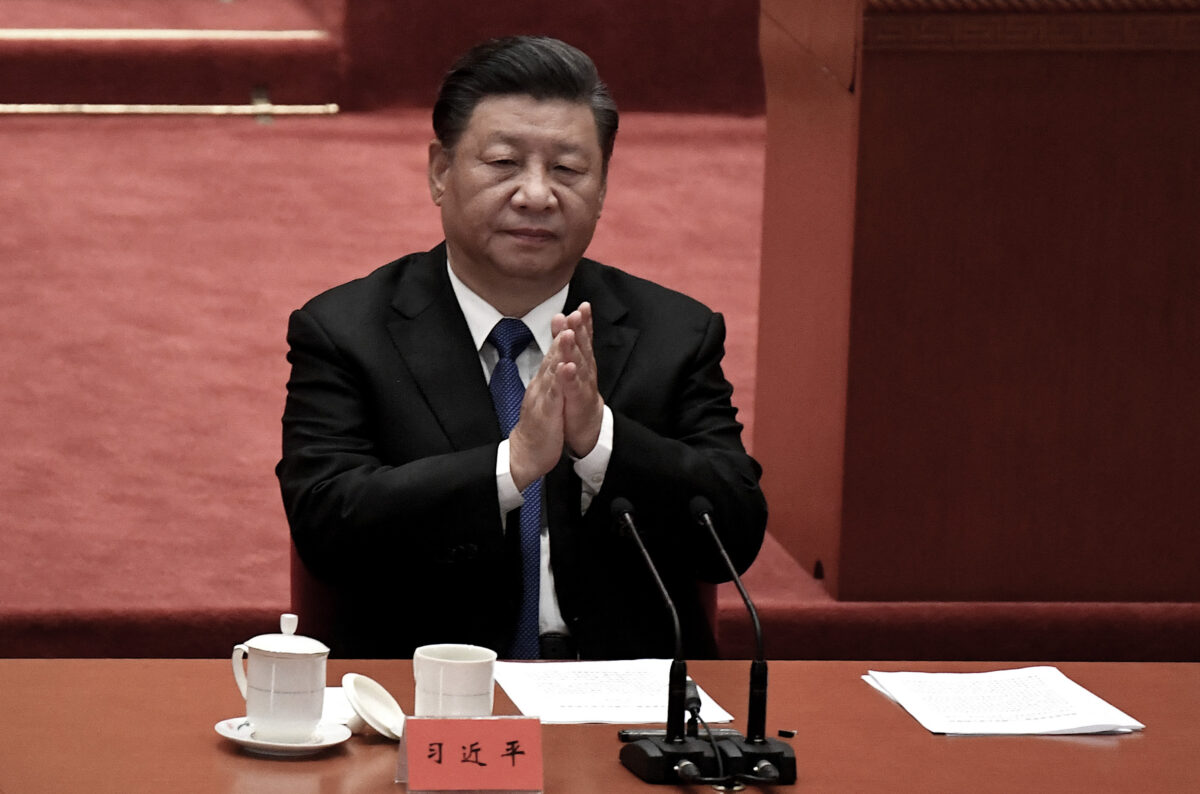 Long-Term Factors
There is a good deal of discussion about China overtaking the United States in various sectors, which were again brought up during this meeting. But the CCP's policies suggest analysts shouldn't rely on continued communist growth. In the 2008 financial crisis, China embarked on an unprecedented loan and spending spree that prevented a downturn like that experienced in America and across the world. But they now have a debt bubble that is larger than the one faced by the United States in 2008. There are disturbing warning signs that China has had the catalyst for its crisis. This is simply one example from one factor, which suggests China faces its share of problems. Similar analysis of China's military and industrial might could yield the same conclusions of a façade of communist strength belied by serious concerns. The meeting between the world leaders won't change these underlying factors.
Cultural Factors
The final point of analysis comes from analysts trying to peer into the mind of Xi by looking at his life or his application of classical Chinese thought. The Cipher Brief looked to renowned military strategist Sun Tzu, and author Michael Pillsbury looked to the Spring and Autumn annals. But these examinations are so abstract that it discounts the ability of leaders to influence events (model one), ignores the role of chance, and even minimizes the role of long-term trends (model two). In many cases, analysts name drop classical authors like Sun Tzu as a way to appear insightful, but they aren't incredibly helpful.
There are some dominant lines of thought that might provide some tentative methods to assess China. Some say that the admonition of Sun Tzu to win without firing a shot is paramount as the regime tries to seize territory in the South China Sea without fighting. However, the CCP is more like the governments condemned by Confucian philosopher Mencius and Wei Liaozi (a text on military strategy), and will find that the people's hearts and minds have already turned against the regime, and that communist grasp on power is weak.
Conclusion
We might consider these factors when the leader of the Chinese regime meets with the American president. The American leaders and people should be concerned about the aggressive behavior of communist China. But a careful analysis of the three different models suggests that there are more reasons the CCP should be concerned. We may not be entering a period of communist ascendence, but are just as likely to witness the apogee of the CCP, just as those that feared Soviet invasion witnessed the USSR's swift collapse.
Views expressed in this article are the opinions of the author and do not necessarily reflect the views of The Epoch Times.