White House press secretary Jen Psaki said on April 9 that President Joe Biden won't interfere in Supreme Court Justice Stephen Breyer's decision about when to retire, with the 82-year-old judge facing growing pressure from progressive groups to throw in the judicial towel.
"He believes that's a decision Justice Breyer will make when he decides it's time to no longer serve on the Supreme Court," Psaki told reporters, responding to a question about what Biden's view was on calls for the oldest member of the Supreme Court to step down.
A reporter asked, "So should those groups pushing for him go back off?"
Psaki replied, "I think I can just speak to what the president's view is of the Supreme Court justice's ability to make his own decision."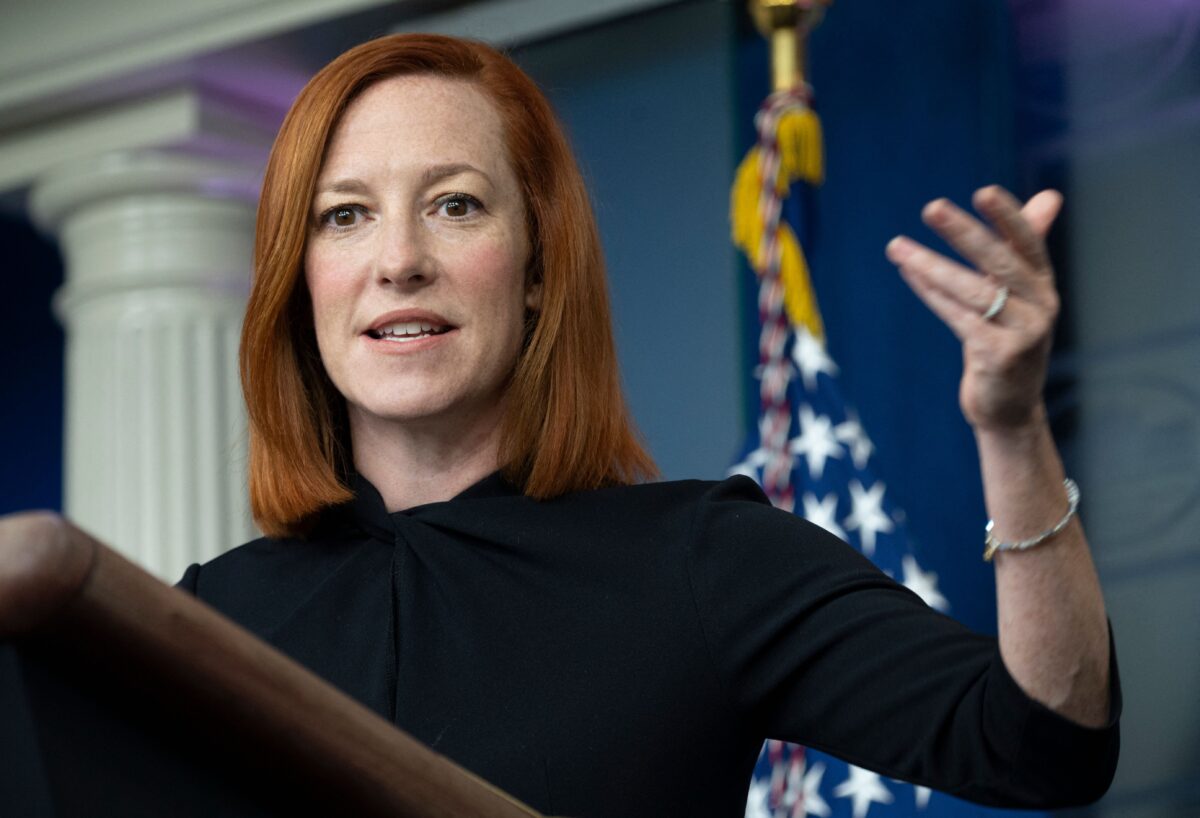 Breyer has long been the target of a campaign among progressives calling for his retirement to give Biden the opportunity to seat a fresh—and presumably liberal—justice on the high bench. After Justice Amy Coney Barrett's confirmation to the Supreme Court gave conservatives a 6–3 advantage, speculation around Breyer's retirement became more vocal, as did progressive calls for radical proposals such as expanding the number of seats on the high bench, known as court-packing.
In December, Breyer said he had no immediate plans to retire, in remarks to Slate, in which he was reluctant to address the issue of court-packing after being asked whether he would support extending the high bench.
"Well, I can't answer this question because it is too close to something that is politically controversial. I mean, eventually I'll retire, sure I will. And it's hard to know exactly when," said Breyer, a Clinton appointee.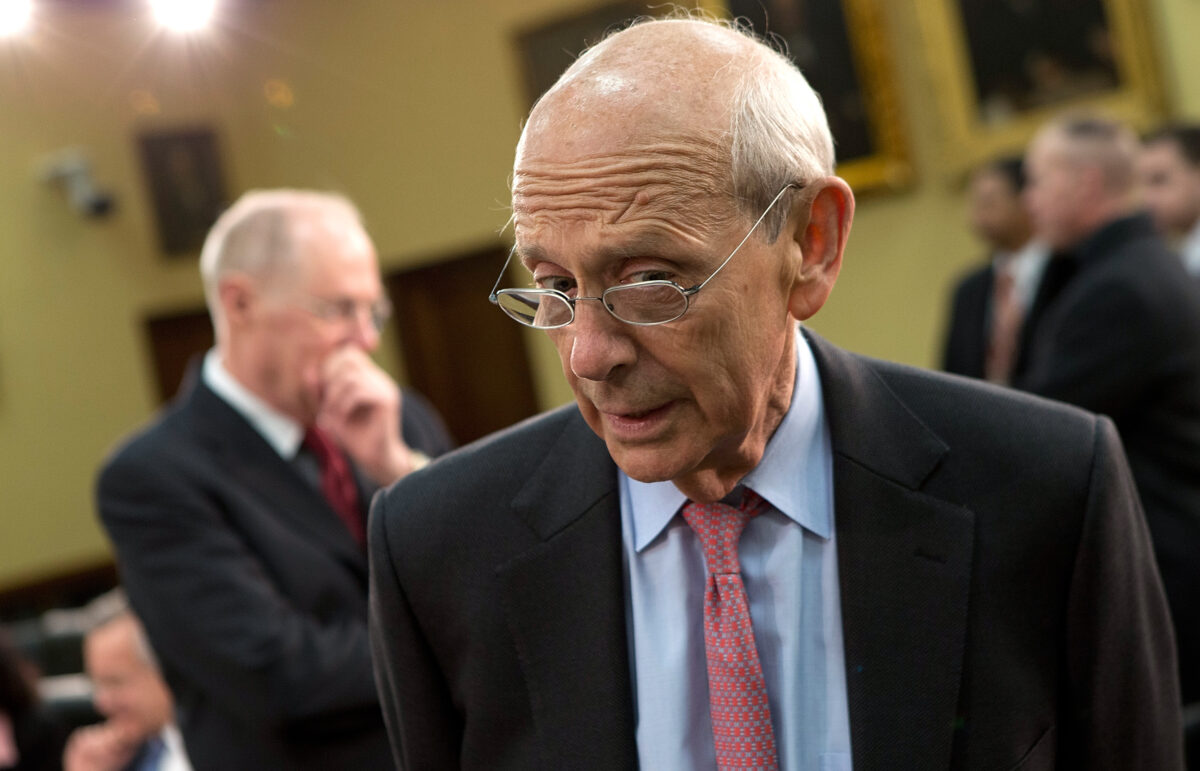 Breyer was less guarded in addressing the issue in a speech to Harvard University students and alumni earlier this week, in which he threw cold water on fiery enthusiasm to pack the court.
"To make those whose initial instincts may favor important structural change, or other similar institutional changes, such as forms of court-packing, think long and hard before they embody those changes in law," Breyer said.
"If the public sees judges as politicians in robes, its confidence in the courts and in the rule of law can only diminish, diminishing the court's power, including its power to act as a check on other branches.
"My experience of more than 30 years … as a judge has shown me that once men and women take the judicial oath they take that oath to heart. They are loyal to the rule of law, not to the political party that helped to secure their appointment."
Demand Justice, an advocacy group led by a former top aide to Senate Majority Leader Charles Schumer (D-N.Y.), on April 9 launched an online petition campaign to pressure Breyer to step down and push for the appointment of a black woman in his place.
"Tell Justice Breyer: Put the country first. Don't risk your legacy to an uncertain political future. Retire now," the group wrote on Twitter.
Demand Justice launched the campaign on the same day Biden issued an executive order establishing a committee to study possible reforms to the Supreme Court, including whether to expand the number of justices or to set term limits.
Biden has been asked repeatedly about whether he supports court-packing, with the president declining to back the measure but supporting the establishment of a committee that would look into it.
The executive order will form "the Presidential Commission on the Supreme Court of the United States, comprised of a bipartisan group of experts on the Court and the Court reform debate," according to an April 9 statement from the White House.
The commission will hold public meetings to hear arguments from experts and interested parties and will issue a report on its work within 180 days of its first public meeting.
During his term, Trump successfully appointed three conservative justices to the Supreme Court—Barrett, Neil Gorsuch, and Brett Kavanaugh.