Democratic presidential nominee Joe Biden won't discuss the federal probe of his son with any candidates for attorney general, a spokeswoman said Dec. 20.
Biden has declared victory in the Nov. 3 election and has been tabbing people he plans to nominate to his prospective cabinet. President Donald Trump is contesting election results. The Epoch Times won't declare a winner of the election until all legal challenges are resolved.
On "Fox News Sunday," Jen Psaki, Biden's choice for White House press secretary, said Biden "will not be discussing an investigation of his son with any attorney general candidates."
"He will not be discussing it with anyone he is considering for the role and he will not be discussing it with a future attorney general. It will be up to the purview of a future attorney general in his administration to determine how to handle any investigation," she added.
She also said Biden would oversee an "independent" Department of Justice and he's "looking for someone at the highest level of integrity."
In a statement through Biden's team, Hunter Biden announced on Dec. 9 that he is under investigation by the U.S. Attorney's Office in Delaware. The probe revolves around "tax affairs," the younger Biden said. It reportedly includes his dealings with China.
The probe dates back before the election. Attorney General William Barr recently defended not making the existence of the investigation public before Nov. 3.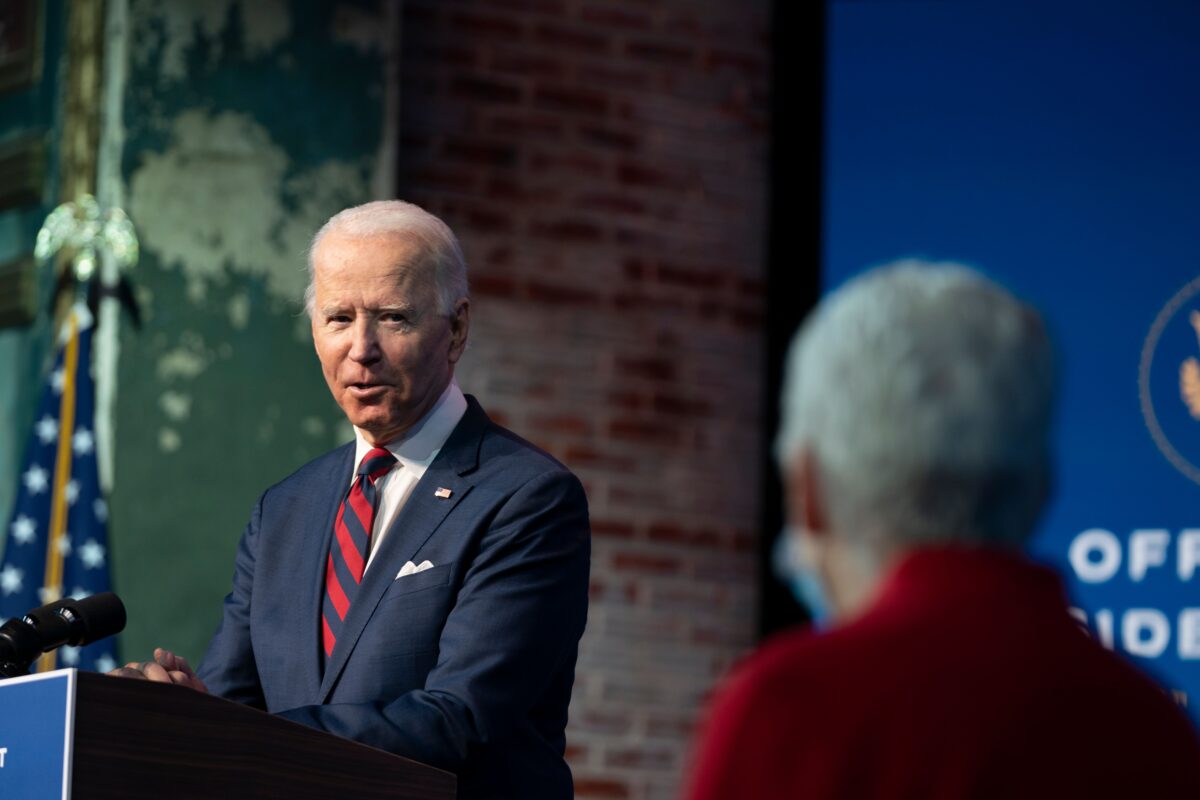 Joe Biden has said little about the investigation since its existence was made known, apart from expressing confidence in his son.
"Look, I have, we have great confidence in our son. I am not concerned about any accusations that have been made against him. It's used to get to me," Biden said in the first interview since Dec. 9, with late-night host Stephen Colbert.
"I think it's kind of foul play, but look, it is what it is. He's a grown man. He's the smartest man I know, in terms of pure intellectual capacity. As long as he's good, we're good."
Republicans are pushing for a special counsel to be appointed to handle the investigation, a way of insulating it from a prospective Biden administration.
Senate Judiciary Committee Chairman Lindsey Graham (R-S.C.) told reporters in Washington last week, "I am absolutely calling on the special counsel to look at all things Hunter Biden to see if he presents a conflict with the Biden administration regarding his business dealings in Ukraine, which is overrun with Russian agents, and any activity he had with the Chinese government."