Former Vice President Joe Biden called six of his supporters on March 19, told them he is running for president, and asked them to line up major donors so he can quickly rake in millions in contributions, The Wall Street Journal reported, citing a person familiar with the matter.
Biden told the supporters that he won't be able to quickly raise enough contributions from small donors to outpace socialist Sen. Bernie Sanders (I-Vt.) and former Texas Rep. Robert "Beto" O'Rourke, both of whom raised hefty sums in the 24 hours following their formal 2020 bid announcements. Sanders raised $5.9 million in the 24 hours following his announcement on Feb. 19. O'Rourke reported raising $6.1 after announcing his bid on March 14.
Biden wants to outpace O'Rourke and Sanders in what some call the "money primary" to enhance his standing.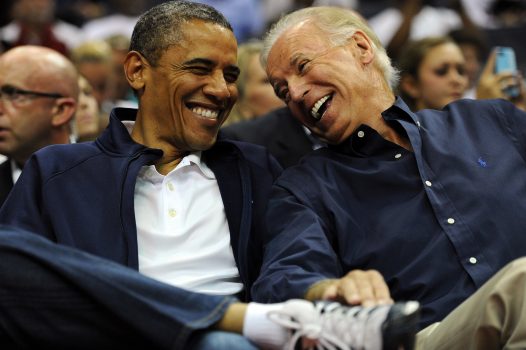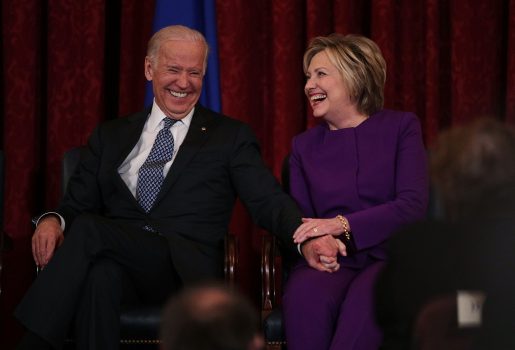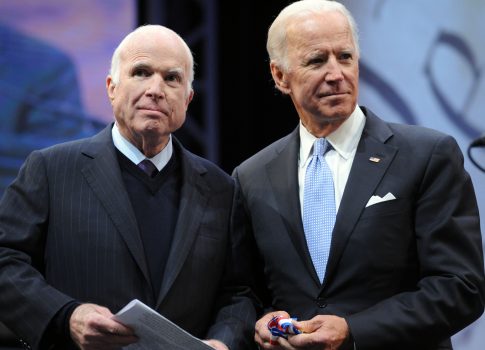 In an average of early 2020 Democratic primary polls tallied by Real Clear Politics, Biden is polling ahead of 14 Democrats who have formally announced 2020 bids. He is 8 points ahead of Sanders and 23 points ahead of O'Rourke.
Biden's strategist, Steve Ricchetti, has been telling Democrats and would-be candidates that Biden is 95 percent likely to enter the race, The New York Times reported on March 7. Biden made a verbal slip during a speech at a Delaware Democratic Party dinner, saying "I have the most progressive record of anybody running for the–anybody who would run."
The slip earned him a jab from President Donald Trump, who is running for re-election in 2020.
"Joe Biden got tongue-tied over the weekend when he was unable to properly deliver a very simple line about his decision to run for President," Trump wrote on Twitter on March 18. "Get used to it, another low I.Q. individual!"
Biden quickly corrected himself after the verbal slip, clarifying that he meant to say "anybody who would run," then added, "I didn't mean it."
The Democratic primary field is crowded with far-left candidates embracing the socialist Green New Deal and Medicare for All policies. Biden's stance on either policy is unknown, but he will likely be asked about both once he begins the media circuit after announcing his bid.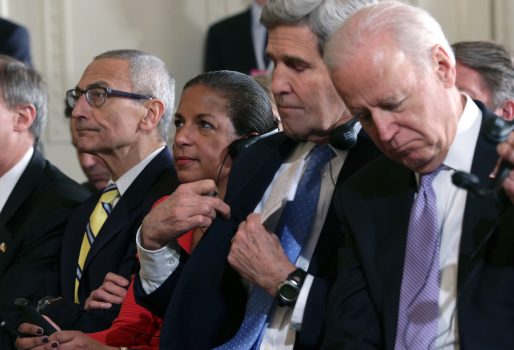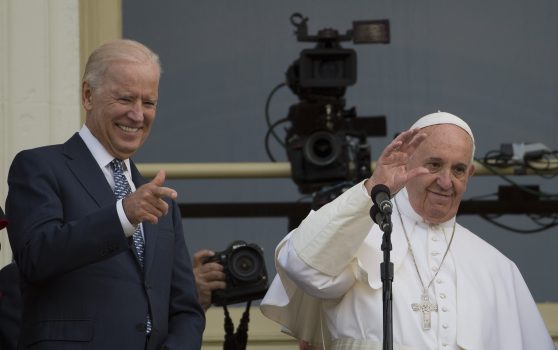 Biden was born in Scranton, Pennsylvania. He served as a senator representing Delaware from 1973 to 2009 when he was elected as vice president on a ticket with Barack Obama.
Trump said in a 2018 interview that he especially hoped to run against Biden in 2020.
"I dream about Biden. That's a dream," Trump said. "Look, Joe Biden ran three times. He never got more than 1 percent and President Obama took him out of the garbage heap, and everybody was shocked that he did. I'd love to have it be Biden."
Biden failed to develop a strong base of political support in his two previous presidential runs, dropping out of the race both times. If he were to be elected, he would be 78 years old when taking office, which would make him the oldest president-elect in U.S. history.
Biden has been a frequent critic of Trump, and both have shot barbed words at each other during the last two years.
During his speech to Delaware Democrats, Biden repeatedly attacked Trump and accused him of stoking division. Biden also bemoaned how the rising "new left" of his own party had criticized him for being cordial to Republicans.
Bowen Xiao contributed to this report.