Citing the collusion between the Democratic National Committee (DNC) and Hillary Clinton's campaign in 2016, the top Republican in the House on Jan. 14 called for former Vice President Joe Biden to not campaign during the upcoming Senate impeachment trial.
"If there's anyone who gained from this, it'd be anybody who's running for president that's not in the U.S. Senate," House Minority Leader Kevin McCarthy (R-Calif.) said at a press conference on Jan. 14.
The senators running for president "will no longer have a voice," McCarthy said, because senators running for president will miss time on the campaign trail to attend the trial. He suggested the DNC "ask those who are not senators to not campaign while the others cannot."
He then referenced what happened in 2016, saying that Sen. Bernie Sanders (I-Vt.) was "cheated."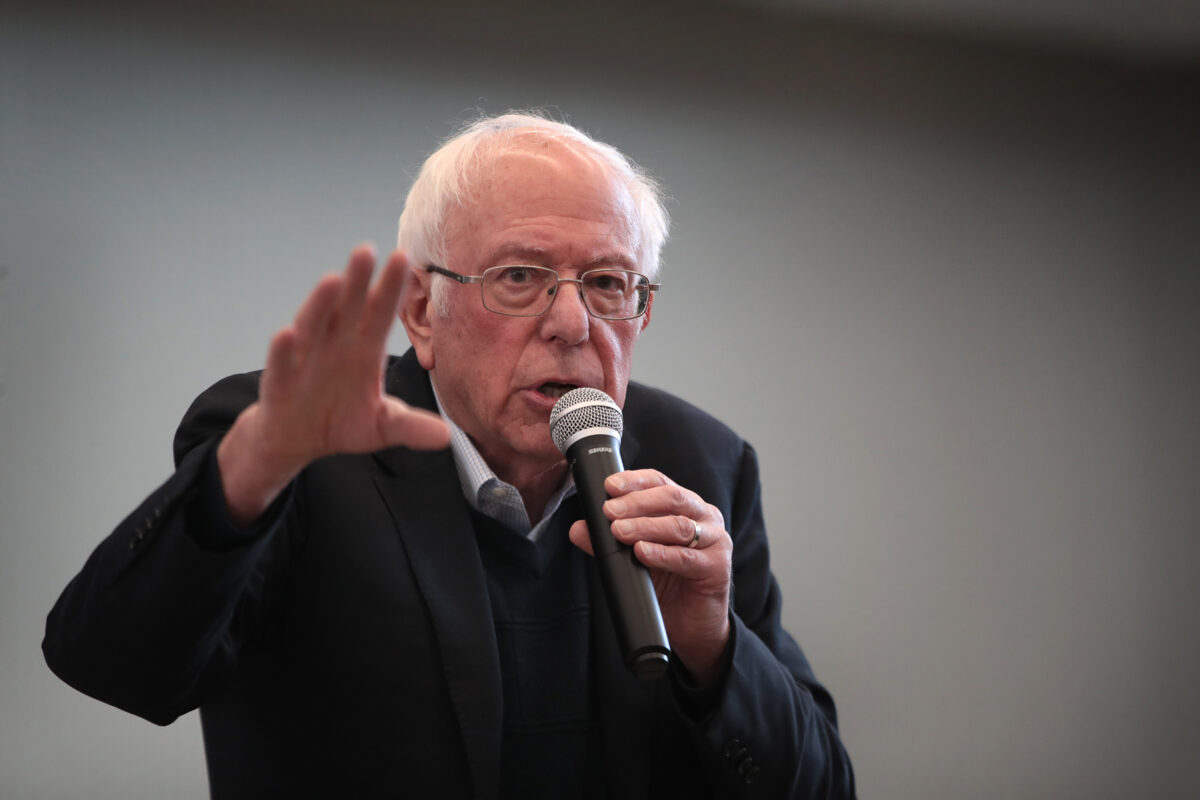 Former DNC chairwoman Rep. Debbie Wasserman Schultz (D-Fla.) resigned in the summer of 2016 after leaked emails showed the committee colluding with Clinton's campaign. In one email, Wasserman Schultz said Sanders, an independent who identifies as a socialist, has "never been a member of the Democratic Party and has no understanding of what we do."
"He isn't going to be president," she wrote in another email.
In other emails, committee officials discussed how Sanders's atheism could be used against him.
"It may make no difference but for KY and WA can we get someone to ask his belief," Brad Marshall, former chief financial officer of the committee, wrote.
"He had skated on having a Jewish heritage. I read he is an atheist. This could make several points difference with my peeps. My Southern Baptist peeps would draw a big difference between a Jew and an atheist."
Another official floated building a "narrative" about Sanders.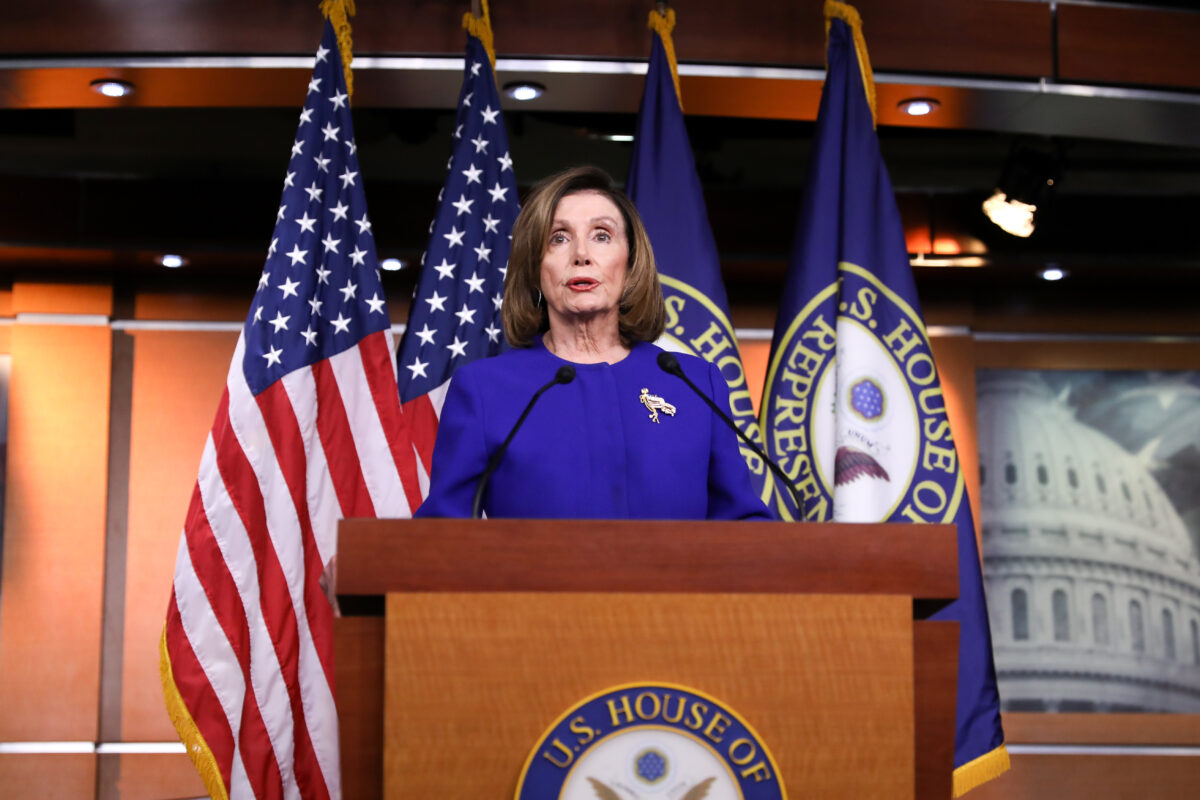 "Wondering if there's a good Bernie narrative for a story which is that Bernie never ever had his act together, that his campaign was a mess," former committee national press secretary Mark Paustenbach wrote.
Because of what happened, the DNC removed superdelegates from the first round of voting for 2020. That meant Sanders had a chance to win the nomination—"but not now that Nancy Pelosi has held these documents," McCarthy said.
House Speaker Nancy Pelosi (D-Calif.) has held the impeachment articles against President Donald Trump for more than three weeks, delaying a Senate impeachment trial. The trial will now start just weeks before the Iowa caucus, costing Democratic contenders valuable time in the field.
McCarthy then called on Biden "to make a pledge to not campaign while Bernie Sanders cannot after what the Democrat National Committee has done to his campaign a few short years ago."
Emails to Biden's campaign and Sanders's office weren't immediately returned.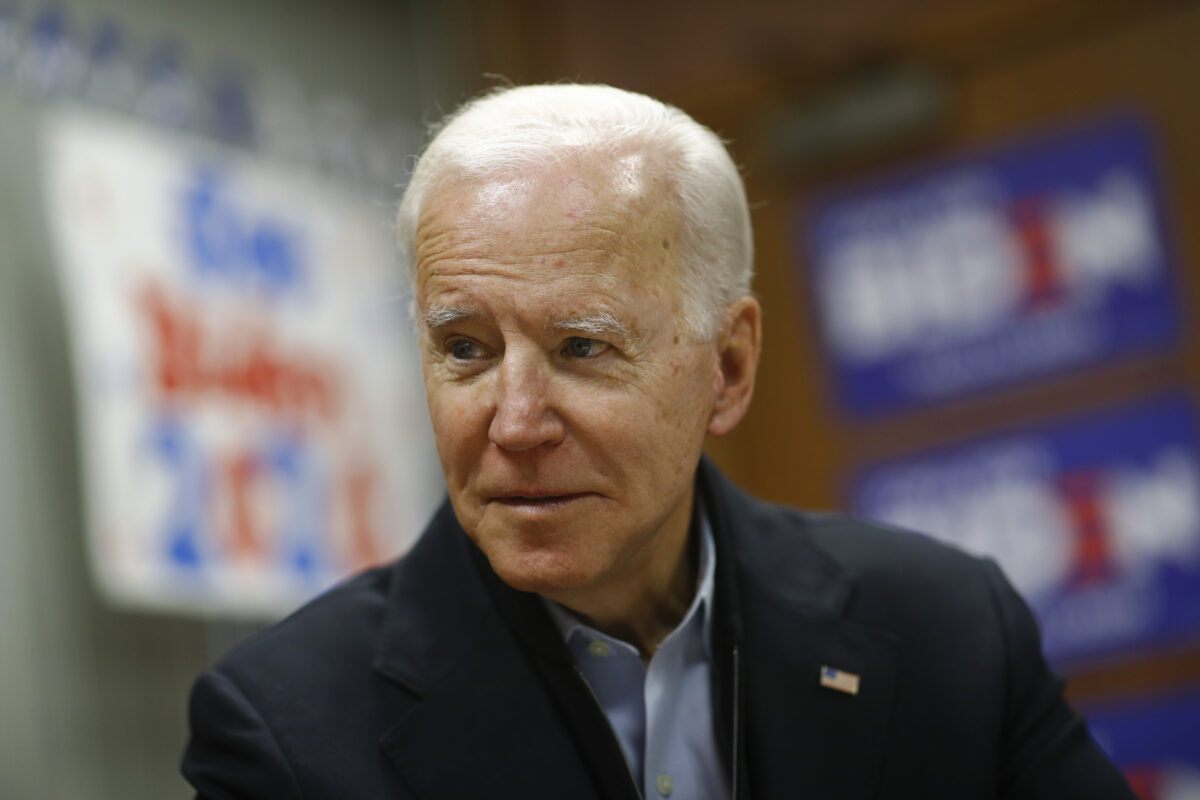 Democratic Caucus Chairman Hakeem Jeffries (D-N.Y.), when asked if House Democrats could handle the situation so that each candidate gets treated fairly, told reporters, "We will not take political advice from Kevin McCarthy."
"I think that the senators running for president are perfectly clear … where their oath of office is—it's to the Constitution. They will be there," Vice Chair Katherine Clark (D-Mass.) said.
Senators running for president have voiced concern about missing time on the campaign trail to attend the trial. Before he suspended his campaign this week, Sen. Cory Booker (D-N.J.) said it would be a "big blow" to his campaign, adding, "If this trial lasts two weeks, that is literally dozens of events we won't be able to do."
Sens. Sanders, Elizabeth Warren (D-Mass.), Amy Klobuchar (D-Minn.), and Michael Bennet (D-Colo.) are still running for the Democratic nomination. A number of other contenders besides Biden aren't in the Senate, including former New York City Mayor Michael Bloomberg, Rep. Tulsi Gabbard (D-Hawaii), and former South Bend, Indiana, Mayor Pete Buttigieg.
Appearing on NBC's "Meet the Press" on Jan. 12, Bennet said the trial "is going to be disruptive."
"And there's nothing I can do about it. So I choose not to worry about it. We have, all of us, a constitutional responsibility that we have to fulfill, here. And I take my oath seriously," he said.