Democratic presidential nominee Joe Biden on Saturday said no one should board public transportation without a mask before calling wearing a mask an act of patriotism.
"We need a nationwide mask guidance so that no one gets on a public transportation unit without a mask. When they turned that request down, the Department of Transportation, they made a gigantic mistake," Biden said during a virtual town hall with the Amalgamated Transit Union.
"It's not something that has taken away someone's freedom. It's a patriotic duty to wear a mask. You do it not just to protect yourself, but to protect one another," he added.
The Department of Transportation's (DOT) general counsel, Steven Bradbury, said in an Oct. 2 letter that he was denying a petition to implement a regulation requiring passengers wearing masks or face coverings.
Most transportation entities have already adopted mask requirements, Bradbury said, and the department views those and other measures in place as "adequate to address the concerns identified in the petition without the initiation of a rulemaking process."
Larry Willis, president of the Transportation Trades Department, which filed the petition, said the decision ran counter to science.
"We call on Congress to do what the DOT refused to and pass life-saving legislation requiring masks on all forms of commercial public transportation. The people who have risked their lives to see us through this crisis by serving on the frontlines of our transportation system deserve no less," he said in a statement.
Biden was speaking from the Queen Theater in Wilmington, Delaware. Biden lives in the city.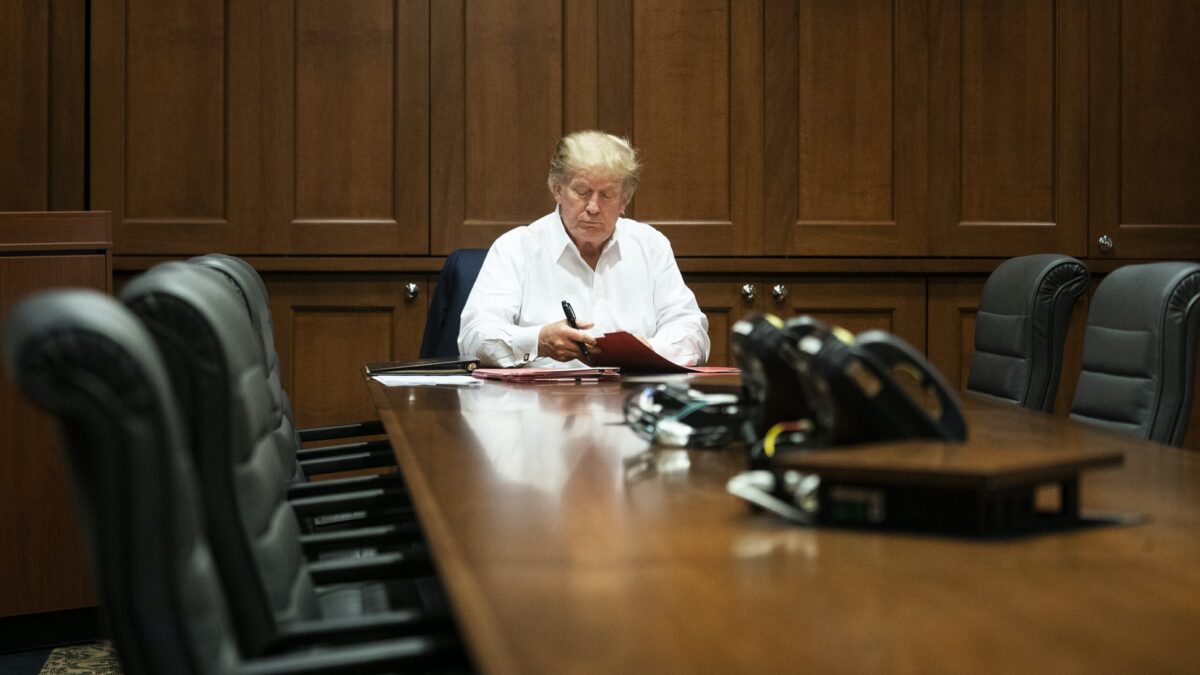 He spoke as his rival, President Donald Trump, remains inside Walter Reed National Military Medical Center in Maryland. Trump is receiving treatment there for COVID-19, the disease caused by the CCP (Chinese Communist Party) virus.
Biden often wears a mask while out in public and has frequently called on Americans to wear masks.
Earlier this year, Biden said he would, if elected, impose a nationwide mandate to force people to wear masks outside. He later acknowledged such a mandate would likely go against the U.S. Constitution but said he planned to enforce mask-wearing on federal property.
Wearing masks "is essential," Biden said on Saturday. "You should be worried about the person next to you, in front of you, your husband, wife, mother, father, friend, neighbor. It's essential. And it can save, as the experts have told us, up to a hundred thousand lives just between now and the end of the year."
While some research suggests wearing masks can cut down on the spread of the CCP virus, wearing masks in itself isn't a foolproof way of stopping the spread, and experts recommend taking other measures, including washing hands regularly and avoiding large gatherings.
Masks have gotten strong endorsements from health officials, including Centers for Disease Control and Prevention head Dr. Robert Redfield, who claimed last month the effect of wearing masks was comparable to vaccines.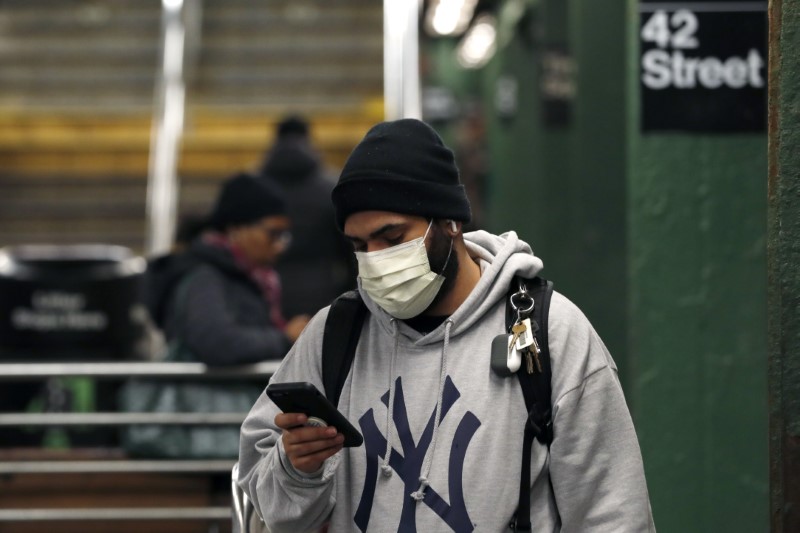 Biden told transit workers that "we need to put in place the protections and precautions to keep you safe in your work."
"You're there every single day for the people who depend on you. You deserve leadership in government who will be there for you, will fight for you, prioritize your health, your safety, and in the process, prioritizing everybody's health and safety," he said.
Biden said Trump and First Lady Melania Trump testing positive for COVID-19 put him "in a little bit of a spot" when asked how he would handle things differently than the president but still attacked Trump.
"Here's what I'll do as President. Number one, call on every single American to wear a mask when they're around other people outside their households. That includes when they ride public transportation, buses, trains, airplanes. Yesterday, the transportation department—stupidly, in my view—rejected a petition to require just that, wear a mask when you're on public transportation," he said.
"Two, get protective gear to every worker on the front lines. It's unconscionable that for so long Washington left our states, cities, and transit agencies to bid against one another. If that's not the President's responsibility, what the heck is his responsibility?" He also promised to use the Defense Production Act to send personal protective equipment to "very single transit worker, hospital, job site, and school in this country."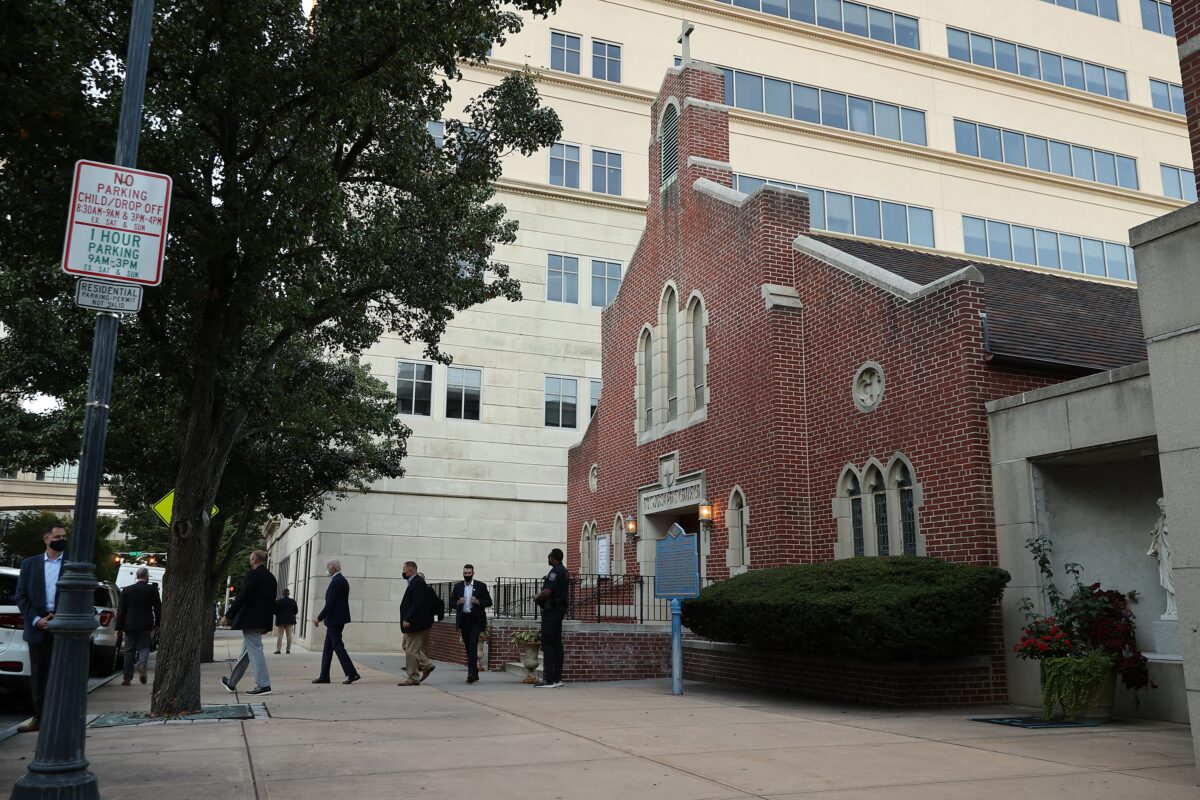 Trump has utilized the Defense Production Act this year to order companies to make ventilators, testing kits, and other items related to the COVID-19 pandemic.
The 150 million COVID-19 tests that are slated for distribution to schools to help reopen them safely include a nasal swab the president secured funding for by invoking the act, Adm. Brett Giroir, the administration's lead on testing, said last week.
Biden also claimed that Trump doesn't care about transit workers.
The Trump campaign didn't respond to a request for comment.
After the town hall, Biden attended mass. While leaving the church, he told reporters that he wasn't tested for COVID-19 on Saturday.
Biden tested negative the day prior.
The plan was to get tested on Sunday morning, he added.