President Joe Biden has brushed off concerns about a possible armed conflict with China, saying he has made clear to the Chinese leader their relationship is one of competition rather than conflict.
"Am I worried about an armed conflict or some—that accidentally occurring with China? No, I'm not," he said in a Nov. 2 press conference in Glasgow, Scotland.
Biden said he has conveyed the message in past phone conversations with Chinese counterpart Xi Jinping that "this is competition, it doesn't have to be conflict," and will continue to do so in an upcoming virtual summit with Xi by year's end, the specific date of which is still uncertain.
"There is no reason there needs to be conflict," the president said. "But I've also indicated to him, and … I'm not reluctant to say it publicly—that we expect him to play by the rules of the road."
The United States won't "change our attitude" on certain issues, such as "what constitutes international airspace, international sea lanes," he said.
"I'm not looking for, I don't anticipate there will be a need for … physical conflict," Biden said.
"My dad had an expression. He'd say, 'The only conflict worse than the one that's intended is one that's unintended,'" he said, adding that he will use the virtual summit to make sure there's no misunderstanding.
Xi didn't attend the U.N. Climate Change Conference (COP26), but instead sent a written statement, in which he called on "developed countries" to "do more" and "provide support to help developing nations" on emissions reduction, without offering new commitments.
Biden on Nov. 2 expressed disappointment over Xi's lackluster climate goals.
"I think it's been a big mistake, quite frankly, for China—with respect to China not showing up," he said. "The rest of the world is going to look to China and say, 'What value-added are they providing?' And they've lost any ability to influence people around the world and all the people here at COP."

At an Oct. 21 town hall event, Biden responded to a question about China's reported testing of a hypersonic missile by saying that Beijing "knows we have the most powerful military in the history of the world."
"I don't want a cold war with China, I just want China to understand that we are not going to step back and we are not going to change any of our views," he said.
Xi's absence from the climate meeting was a calculated choice, some analysts say.
China is currently in the grips of an energy crisis that has spread to more than half of the country's provinces and threatens to hobble its manufacturing sector and disrupt the lives the millions over the winter. Power rationing has contributed to China's recent energy blackouts, and in response, the regime in Beijing has recently ordered coal mines to expand production. 
Lin Xiangyi, an economics professor at the National Taiwan University, believes there's no short-term solution to China's energy problems.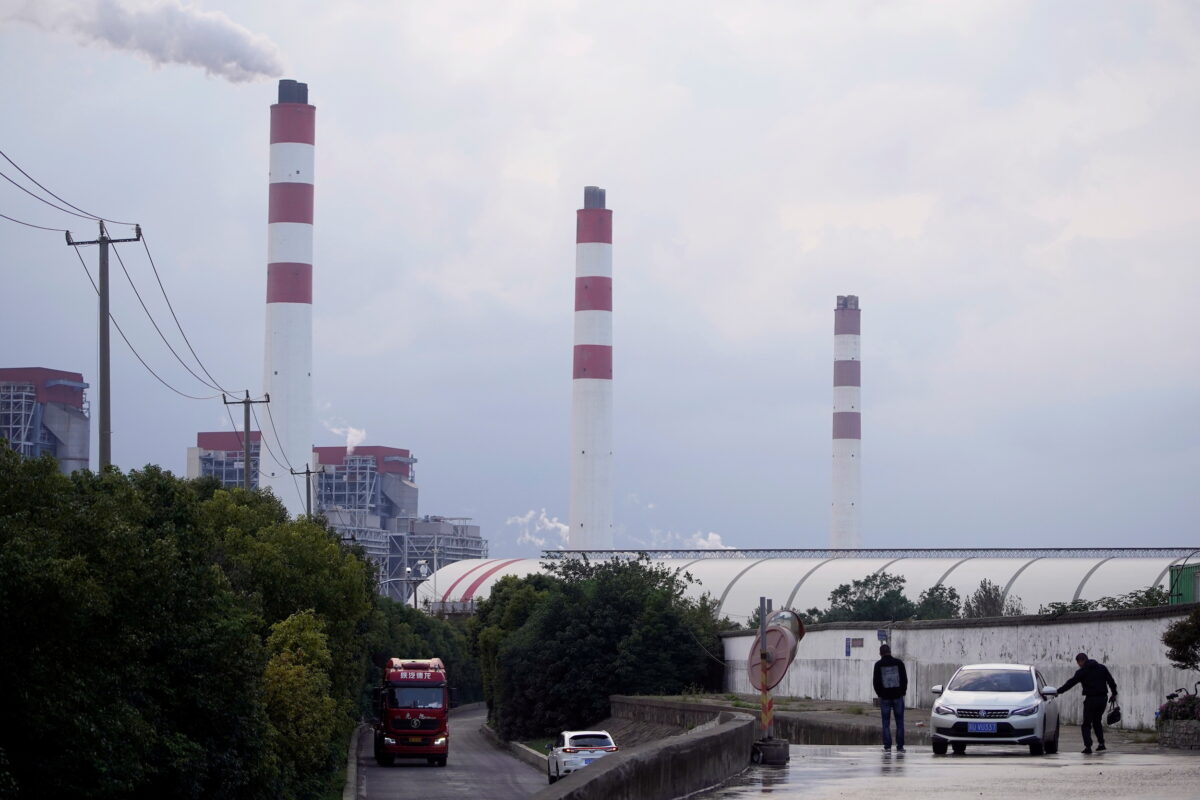 "Any short-term plans to address these domestic environmental problems would be costly and time-consuming," Lin told The Epoch Times. "If I don't go, I don't need to make any promises in the short term, and can spend a bit of time to find a proposal that everyone finds acceptable," he said, analyzing Xi's decision to pass on the event.
While Biden wants Beijing to "play by the rules," Beijing apparently has its own playbook.
As the climate change summit continued in Glasgow, Chinese foreign ministry spokesperson Wang Wenbin on Nov. 2 appeared to ask Washington to soften its China policies in exchange for China's cooperation on climate.
"You can't ask China to cut coal production on the one hand, while, at the same time, imposing sanctions on Chinese photovoltaic enterprises," he said in a daily briefing.
The U.S. Department of Labor added China-made polysilicon, a key material for solar panels, to its "List of Goods Produced by Child Labor or Forced Labor" in June for alleged human rights violations connected to the region of Xinjiang, where Beijing is committing a vast campaign of repression targeting its ethnic Muslim inhabitants. Silicon manufacturer Hoshine Silicon Industry Co. and several other energy equipment firms were added to a U.S. trade blacklist the same day.
Luo Ya contributed to this report.