Democratic presidential nominee Joe Biden said Monday he's "not a fan" of proposals to add seats to the Supreme Court, also known as court-packing.
"I've already spoken on—I'm not a fan of court-packing, but I don't want to get off on that whole issue," Biden told WKRC-TV while campaigning in Ohio.
Biden has repeatedly refused in recent weeks to confirm whether he's for or against court-packing, but twice while campaigning in the primary said he was against it.
Since then, the proposals have gained steam. Some Democrat members of Congress say they will push to pack the court if the GOP-held Senate confirms President Donald Trump's latest Supreme Court nominee, Judge Amy Coney Barrett.
"What I want them to focus on, is, I'd respectfully suggest, is the court-packing is going on now. Never before, when an election has already begun and millions of votes already cast, has it ever been that a Supreme Court nominee was put forward," Biden told the Cincinnati broadcaster, attempting to compare adding seats to the court to confirming a justice to a vacant seat.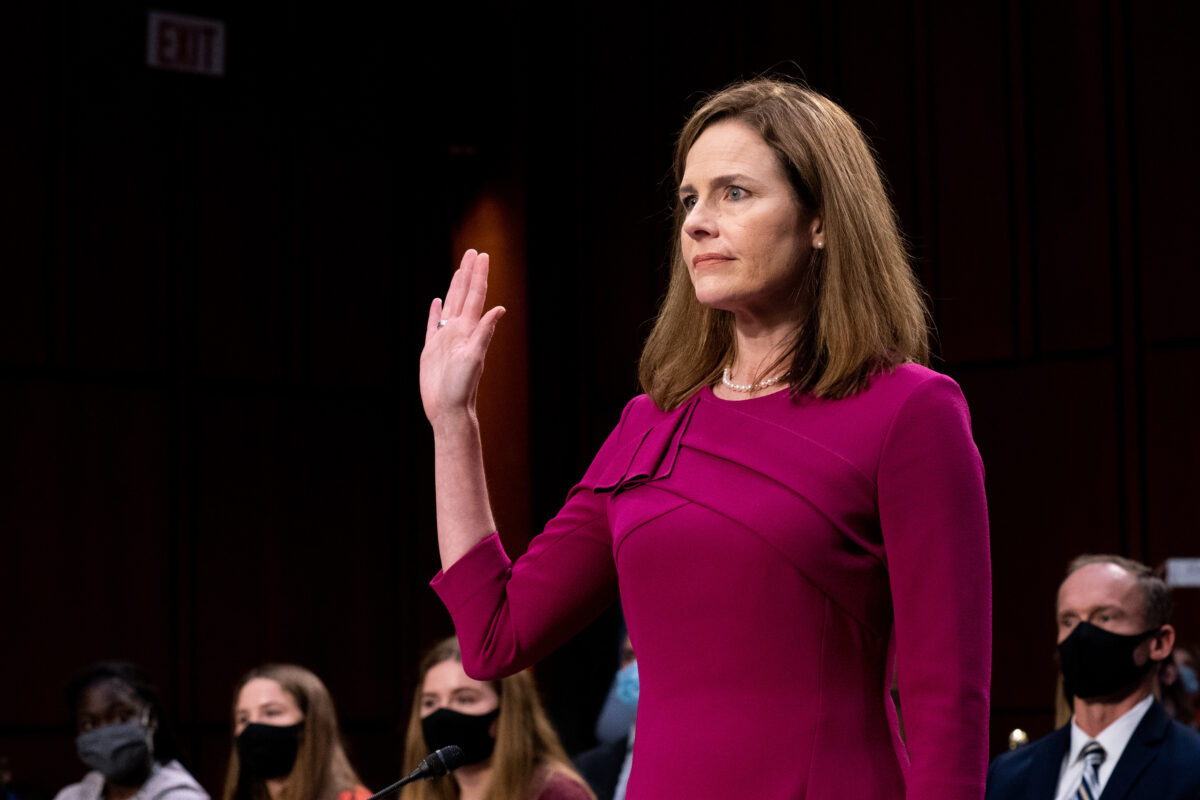 "The Constitution implies that the only shot the American people get to determine who will be on a lifetime appointment on the Supreme Court or federal courts is when they pick their senator and their president. Because the president names and the Senate advises and consents," he continued, before saying he wasn't a fan of court-packing.
"I want to keep focused. The president would love nothing better than to fight about whether or not I would pack the court or not pack the court, etc. The focus is, why is he doing what he is doing now. Why now, with less than 24 days to go before the election," he added.
Trump nominated Barrett last month after Justice Ruth Bader Ginsburg died.
The Constitution says presidents have the power, with the advice and consent of the Senate, to appoint judges of the Supreme Court. There is no mention of a president not being able to nominate judges during a certain time, such as close to an election.
Trump mentioned the matter when announcing his selection of Barrett.
"I stand before you today to fulfill one of my highest and most important duties under the United States Constitution: the nomination of a Supreme Court Justice," he told people assembled at the White House's Rose Garden on Sept. 26.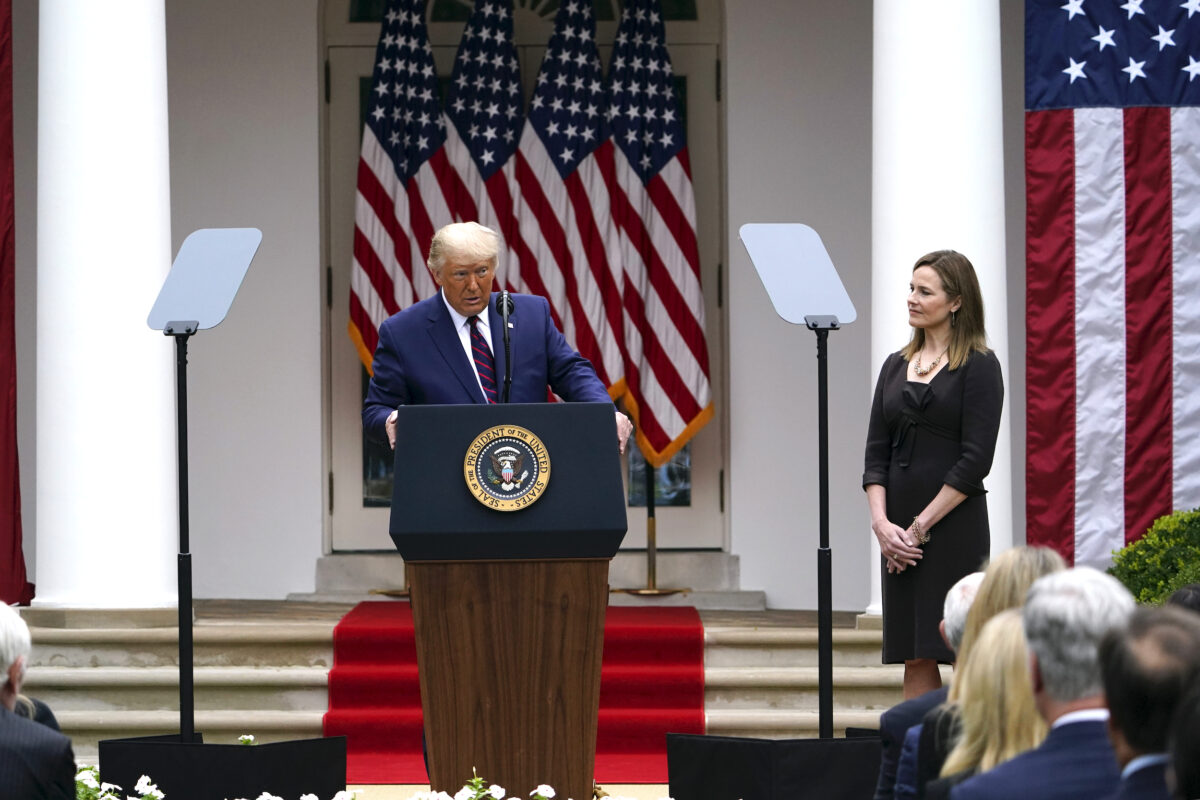 Trump "believes that he has an obligation under the Constitution of the United States to put forward a nominee for the Supreme Court," Vice President Mike Pence said a few days prior.
The Senate Judiciary Committee began hearings on the nomination on Monday. The hearings are scheduled to last through Thursday, before a committee vote next week.
Republicans plan on holding the final, full Senate vote before the presidential election.
"That's the plan and there's nothing I can see that would keep that from happening," Senate Majority Leader Mitch McConnell (R-Ky.) told Fox News in a recent interview.
Republicans enjoy a 53—47 majority in the upper congressional body. They need no Democrat votes to confirm Barrett.
Only one GOP senator, Sen. Susan Collins (R-Maine), has said she'll vote against Barrett.