Former Vice President Joe Biden on Oct. 15 said that he will have a clear position before Election Day on whether he intends to pack the Supreme Court.
The Democratic presidential nominee made the remarks during a town hall on ABC News. Biden initially didn't make his position clear in response to a question from a voter at the town hall, prompting town hall host George Stephanopoulos to press for more specificity.
The former vice president then said that he will make a decision on the issue based on how the Senate handles the confirmation process for Judge Amy Coney Barrett, President Donald Trump's Supreme Court nominee.
"For example if there's actually real live debate on the floor, if people are really gonna be able to have the time to go through this," Biden said, adding that he hasn't seen a controversial Supreme Court nominee clear the full Senate in one day. "It depends on how much they rush this."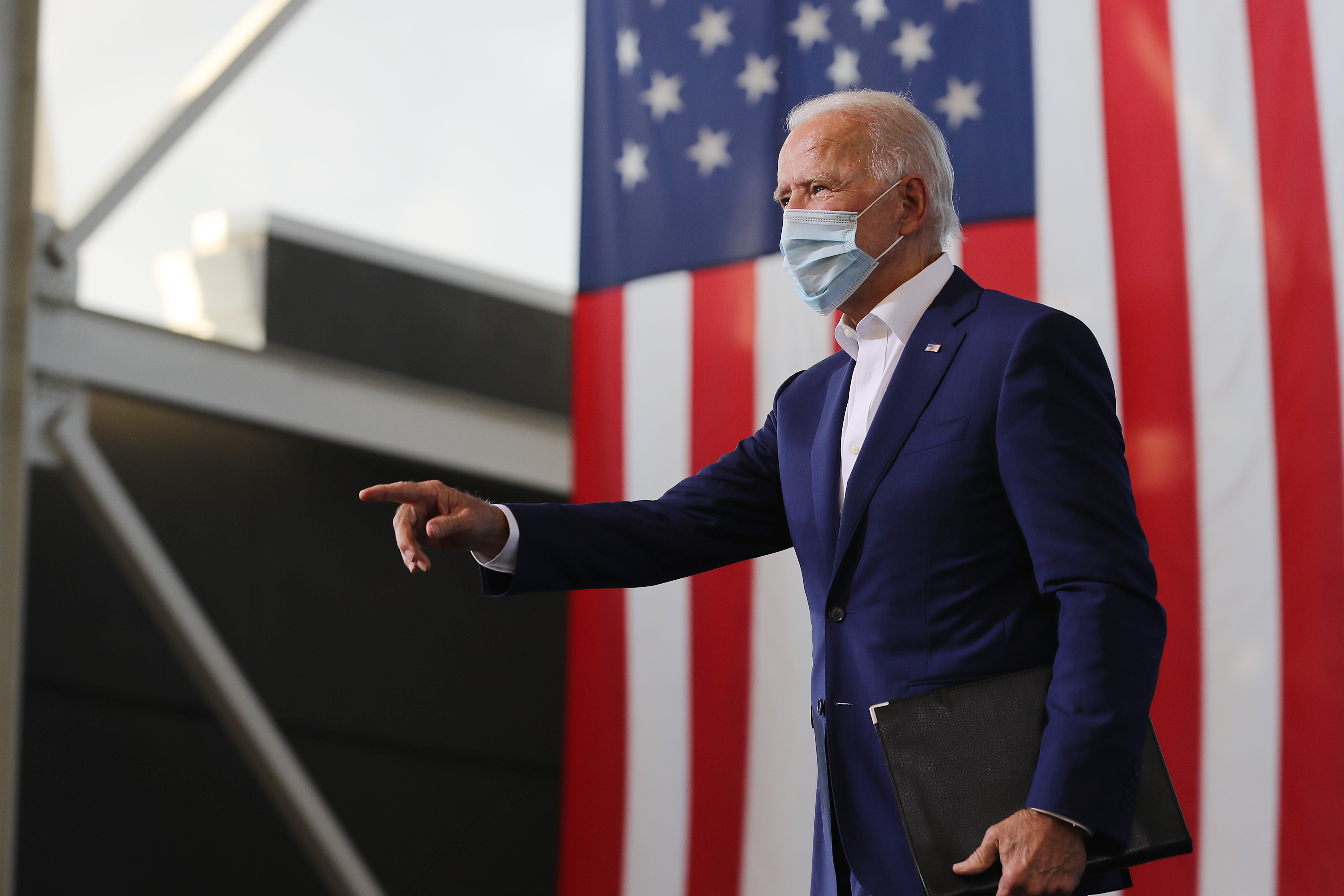 Stephanopoulos pressed on, reminding Biden that he has often stressed the importance of leveling with the voters.
"No matter what answer I gave you, if I say it, that's the headline tomorrow," Biden responded. "It won't be about what's going on now, the improper way they're proceeding."
"But don't voters have a right to know where you stand?" Stephanopoulos asked.
"They do have a right to know where I stand and they'll have a right to know where I stand before they vote," Biden replied.
"So you'll come out with a clear position before Election Day?" Stephanopoulos asked.
"Yes, depending on how they handle this," Biden said.
The Senate Judiciary Committee is scheduled to vote on Oct. 22 on recommending Barrett's confirmation to the full Senate. Senate Majority Leader Mitch McConnell (R-Ky.) has said that he plans to bring the confirmation up for a vote shortly after.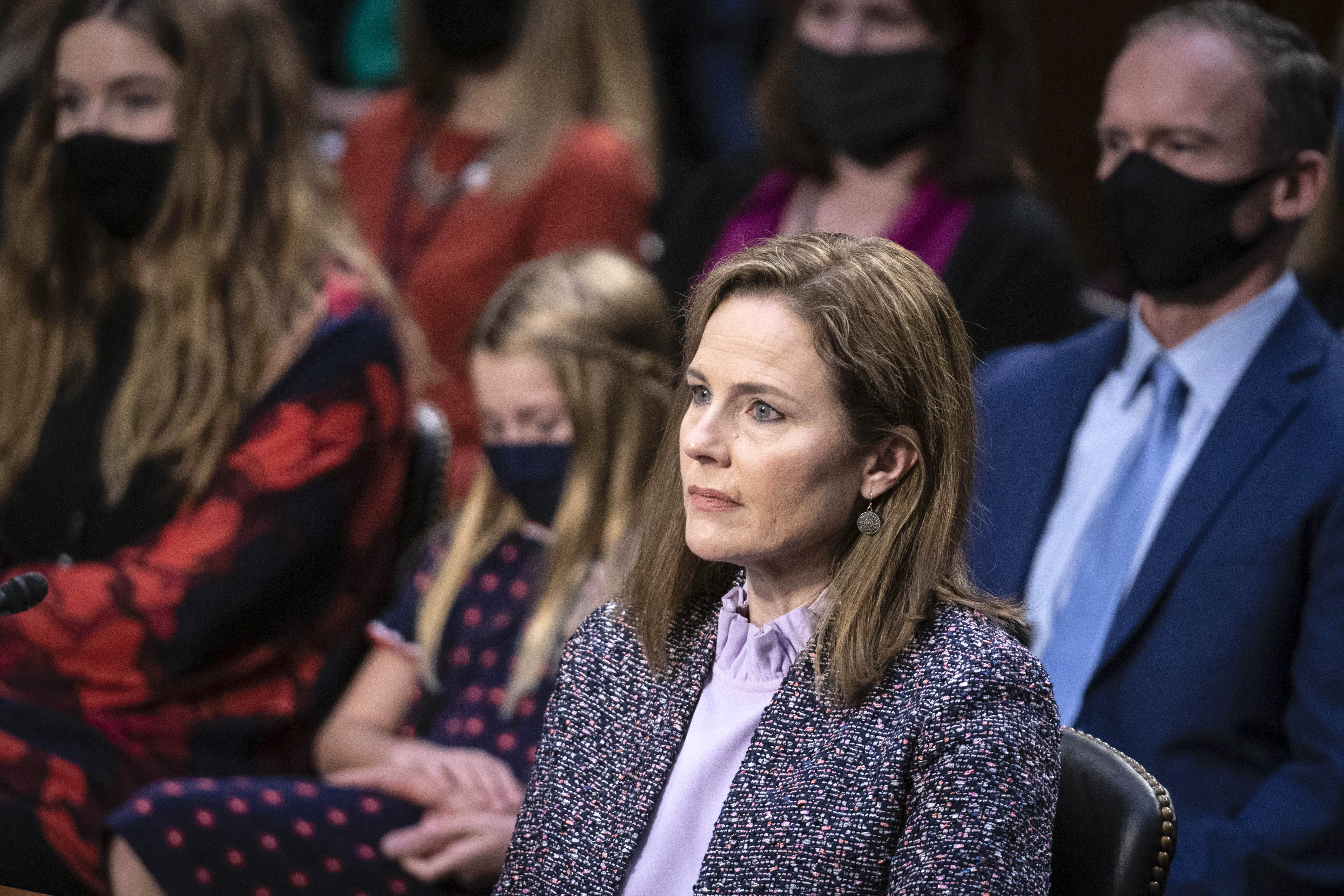 Biden and his running mate, Sen. Kamala Harris (D-Calif.), have repeatedly sidestepped questions about whether they would add seats to the Supreme Court bench if Barrett is confirmed. Biden's promise on Thursday is the closest his campaign has come to making the position on the issue clear.
Harris dodged two direct questions on the topic during her debate with Vice President Mike Pence.
"Joe and I are very clear that the American people are voting right now and it should be their decision about who will serve on this most important body for a lifetime," Harris said, echoing the position Democrats staked out soon after McConnell announced his intention to confirm Barrett before the election.
Trump appointed Barrett to fill the seat left vacant by the late Supreme Court Justice Ruth Bader Ginsburg, who passed away after a long battle with cancer. Unlike Trump's prior nominations to the court, which replaced other Republican appointees, Barrett is replacing a staunch liberal on the bench with the potential for a seismic shift in the way the nation's highest court interprets the law. Republicans currently have the votes to confirm Barrett.
The Constitution does not prescribe a number of seats to the Supreme Court. The number of the seats fluctuated until 1869, when it was set at nine and has remained at that number since.