Former Vice President Joe Biden said he would consider ex-San Antonio Mayor Julian Castro and former Rep. Beto O'Rourke (D-Texas) as potential vice president picks or for cabinet positions.
Biden, 77, is vying for the Democratic presidential nomination.
Both Castro, who also served as secretary of Housing and Urban Development during the Obama administration, and O'Rourke, who lost a bid for the U.S. Senate in 2018, were in the 2020 race but dropped out.
Biden told the Dallas Morning News and NBC 5 while campaigning in Texas that he's spoken to both men and praised them.
"I would consider either or both of them. I've spoken to each of them," Biden said. "My plea to both of them is that they stay engaged. They are talented, talented people."
Since exiting the race earlier this month, Castro announced his endorsement of Sen. Elizabeth Warren (D-Mass.). O'Rourke hasn't made an endorsement as of yet.
"I guarantee you there's going to be Latinos in my cabinet and I guarantee there will be Latinos in my White House," Biden said. Castro's family is from Mexico. O'Rourke is white, whose given name is Robert Francis.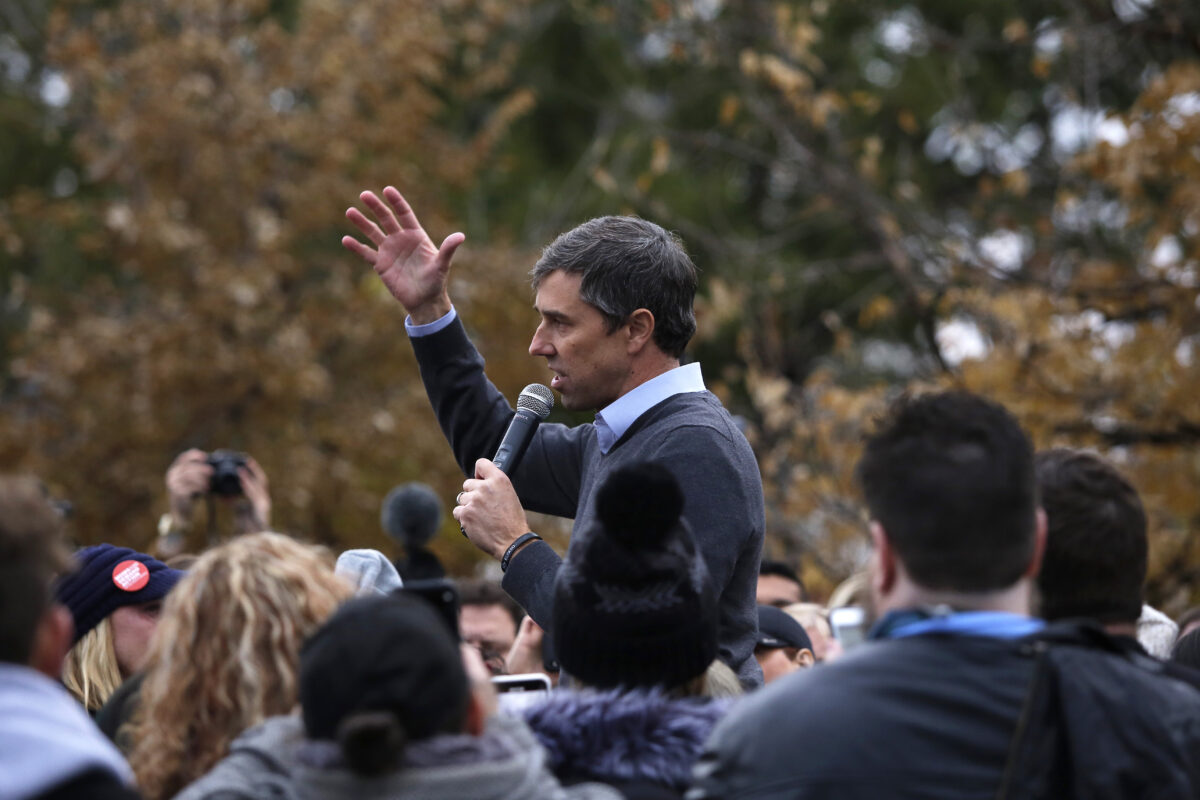 Asked whether he'd consider a Republican such as Rep. Will Hurd (R-Texas), who is retiring at the end of 2020, Biden said, "No … unless they agree."
He noted that President Barack Obama's cabinet included Republicans and he thinks they "were great cabinet members."
"Here's where I am: We have to unite the country," Biden said.
Biden said last month that'd he'd consider a Republican as his vice president.
"I can't think of one right now," he said, adding that he is also considering a woman for his running mate.
"Let me explain that. You know there's some really decent Republicans that are out there still, but here's the problem right now of the well-known ones: they've got to step up," he told a woman who asked him if he'd consider a GOP member for a running mate.
Biden has also said in the past that he wants someone as his vice presidential nominee who is a person "of color and/or a different gender." He has named Warren and Sen. Kamala Harris (D-Calif.), another former 2020 contender, as possibilities.
"Whoever I would pick for vice president, and there's a lot of qualified women, there's a lot of qualified African-Americans. There really truly are. There's a plethora of really qualified people. Whomever I would pick were I fortunate enough to be your nominee, I'd pick somebody who was simpatico with me, who knew what I, what my priorities were and knew what I wanted to," Biden said. "We could disagree on tactic, but strategically we'd have to be in the exact same page."
Jack Phillips contributed to this report.