President Joe Biden told reporters late Friday he plans to move U.S. troops to Eastern Europe and member countries of NATO soon.
"I'll be moving U.S. troops to Eastern Europe and the NATO countries in the near term—not a lot," the president told reporters when asked if he had decided how soon he would move troops to Eastern Europe.
He made the comment after arriving at Joint Base Andrews in Maryland following a speech in Pittsburgh. He also told reporters there has been no update on the Ukraine situation in the past several hours.
Russia has sent about 100,000 troops with tanks and other weapons to its borders with Ukraine's northeast, after having made a series of security demands asking NATO to guarantee Ukraine would never be able to enter the security alliance, and asking the alliance to roll back its deployments in Central and Eastern Europe. Russia has not withdrawn any troops from the region.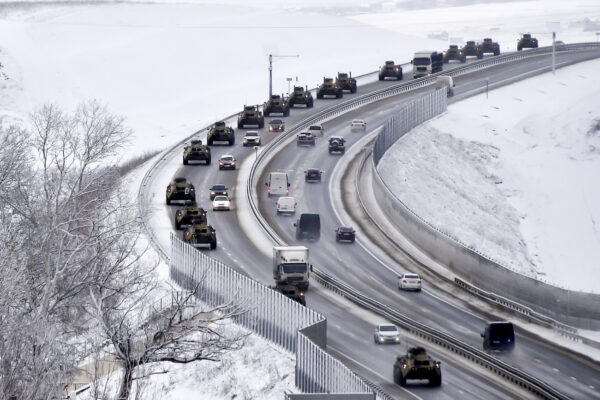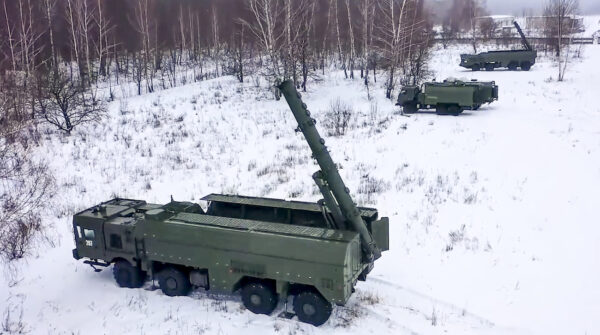 The United States and NATO allies have sent security assistance to Ukraine over the past weeks.
The Pentagon announced on Jan. 24 that, should the situation warrant, 8,500 American troops are at a "heightened readiness to deploy."
Earlier on Friday, Secretary of Defense Lloyd Austin said, "If NATO activates its response forces, these troops will be ready to go."

He also told reporters that Biden "does not intend to put troops into Ukraine for combat operations."
He said that any troops that are deployed would be troops that are "already in the region" and "have multiple capabilities."
"There is a small contingent of U.S. and NATO advisors and trainers currently in Ukraine," Austin said. "The United States has zero offensive combat weapons systems, nor any permanent forces, nor bases in Ukraine. Our role is limited in that we help train, advise and assist with tactics, techniques and procedures."
Austin also suggested that any Russian attack would face unified opposition from NATO.
"There is still time and space for diplomacy," he noted. "The United States, in lockstep with our allies and partners, has offered Russia a path away from crisis and toward greater security, and the Department of Defense will continue to support those diplomatic efforts."