Former Vice President Joe Biden on Thursday clarified his position on repealing President Donald Trump's tax cuts, telling a town hall audience that he would only repeal the tax cuts for those making over $400,000 per year.
"When I said 'the Trump tax cuts,' about $1.3 trillion of the $2 trillion in these tax cuts went to the top one-tenth of one percent. That's what I'm talking about eliminating, not all the tax cuts that are out there," Biden told a voter who asked for clarity on the apparent conflict in Biden's prior statements.
The Democratic presidential nominee has said he intends to repeal Trump's tax cuts while also promising to not increase taxes for anyone making less than $400,000 a year. The two statements clashed because Trump's tax cuts resulted in savings for the vast majority of U.S. households, which would be erased if the cuts were repealed.
Using a flashcard he pulled from a jacket pocket, Biden defended his plan to raise taxes on corporations and the wealthy by arguing that it would improve the standard of living for average Americans.
George Stephanopoulos asked Biden to explain why it would be wise to raise the taxes at a time of an economic downturn fueled by the CCP (Chinese Communist Party) virus, commonly known as the coronavirus.
Biden responded by pointing to an analysis by a Wall Street firm which claims that his plan would create millions of jobs and cause the gross domestic product to grow by $1 trillion more than under Trump's plan.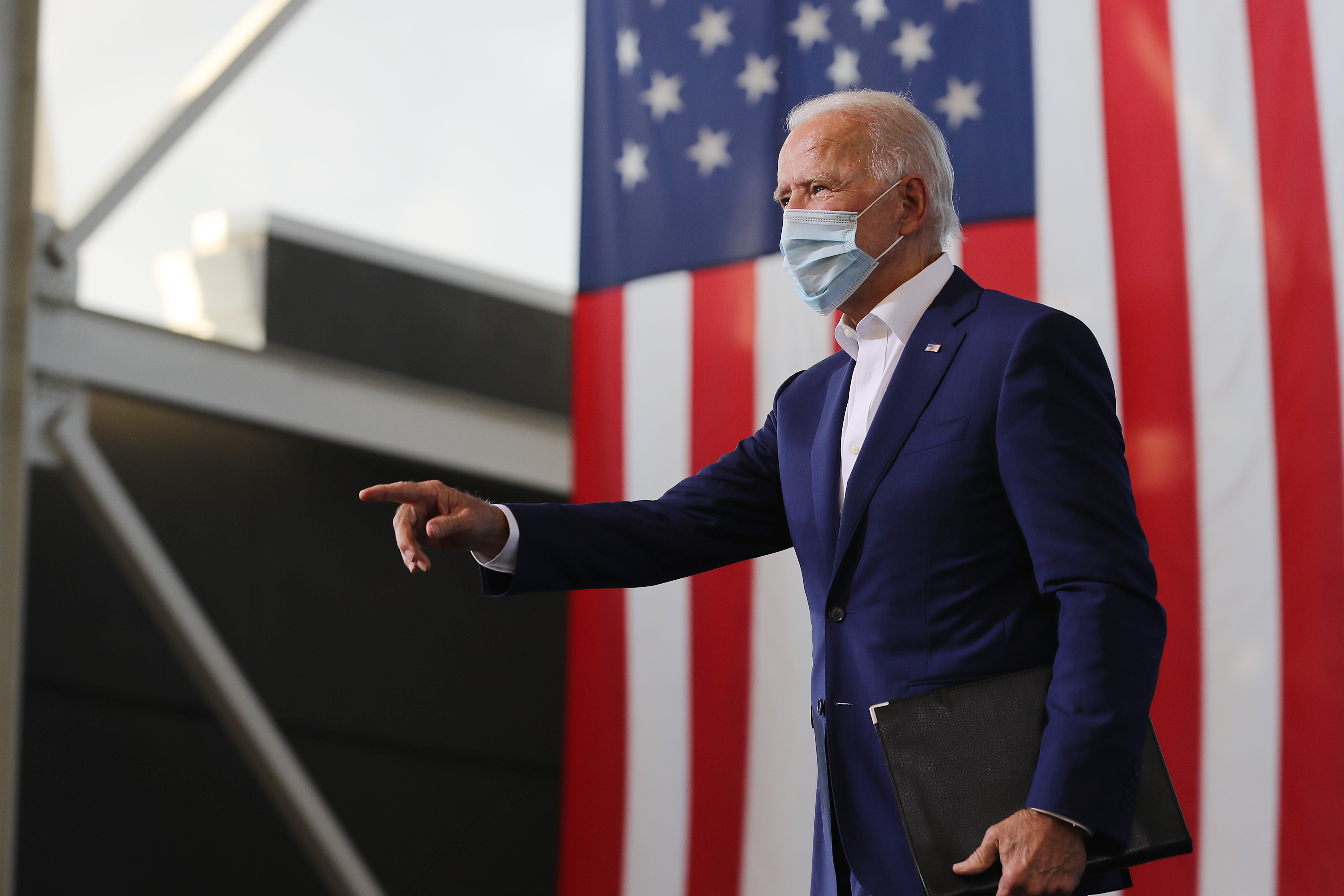 "When you allow people to get back in the game and have a job, everything moves. Right now, you have the opposite," Biden said.
The Tax Cuts and Jobs Act signed by Trump in late 2017 fueled an economic boom which came crashing down due to the lockdowns which U.S. authorities hoped would slow the spread of the CCP virus. While the stock market has recovered after the downturn, unemployment is still high.
Both presidential candidates plan to make changes to the tax code, but largely in opposite directions. While Trump plans further tax reductions, Biden plans to raise taxes on the rich and businesses.
Both candidates are also proposing a number of tax incentives for particular behaviors.
Biden would give tax breaks to those who buy electric cars, install solar panels, or make their homes more energy-efficient. Further credits would go to babysitters, the elderly, and those who pay more than 30 percent of their incomes toward rent.
Trump would expand the Opportunity Zones in depressed areas, give tax breaks to companies that bring manufacturing back to America, and place tariffs on imports of offshored goods.
Petr Svab contributed to this report.