U.S. President Joe Biden and Russian President Vladimir Putin will speak this week amid tensions between Russia and Ukraine, according to the Kremlin.
A spokesman for the Russian government told RIA Novosti, a state news agency, that the video call will take place on the evening of Dec. 7.
Asked how long the meeting will last, he said "the presidents themselves" will "determine that."
The White House didn't respond to a request for comment and hasn't said such a call will take place. White House press secretary Jen Psaki last week described a talk between the presidents as a possibility.
"We're aware of Russia's actions for a long time, and my expectation is we're going to have a long discussion with Putin," Biden told reporters on Dec. 3 as he left Washington for a weekend at Camp David.
Biden and other American officials have expressed concern over the buildup of Russian troops along Russia's border with Ukraine.
Ukrainian officials have estimated that more than 90,000 Russian troops are massing near the border in Russian-occupied Crimea, and have said they believe an attack is imminent. They've asked the United States and other countries for help defending the country's borders.
Ukraine was part of the Soviet Union before becoming an independent country in 1991.
Western countries view Ukraine as a bulwark against Russia, which harbors ambitions for more territorial control. Russia seized Crimea in 2014, when former U.S. President Barack Obama was in office.
Biden told reporters in Washington that he's been in constant contact with Ukrainian officials.
"And what I am doing is putting together what I believe to be, will be, the most comprehensive and meaningful set of initiatives to make it very, very difficult for Mr. Putin to go ahead and do what people are worried he may do," he said.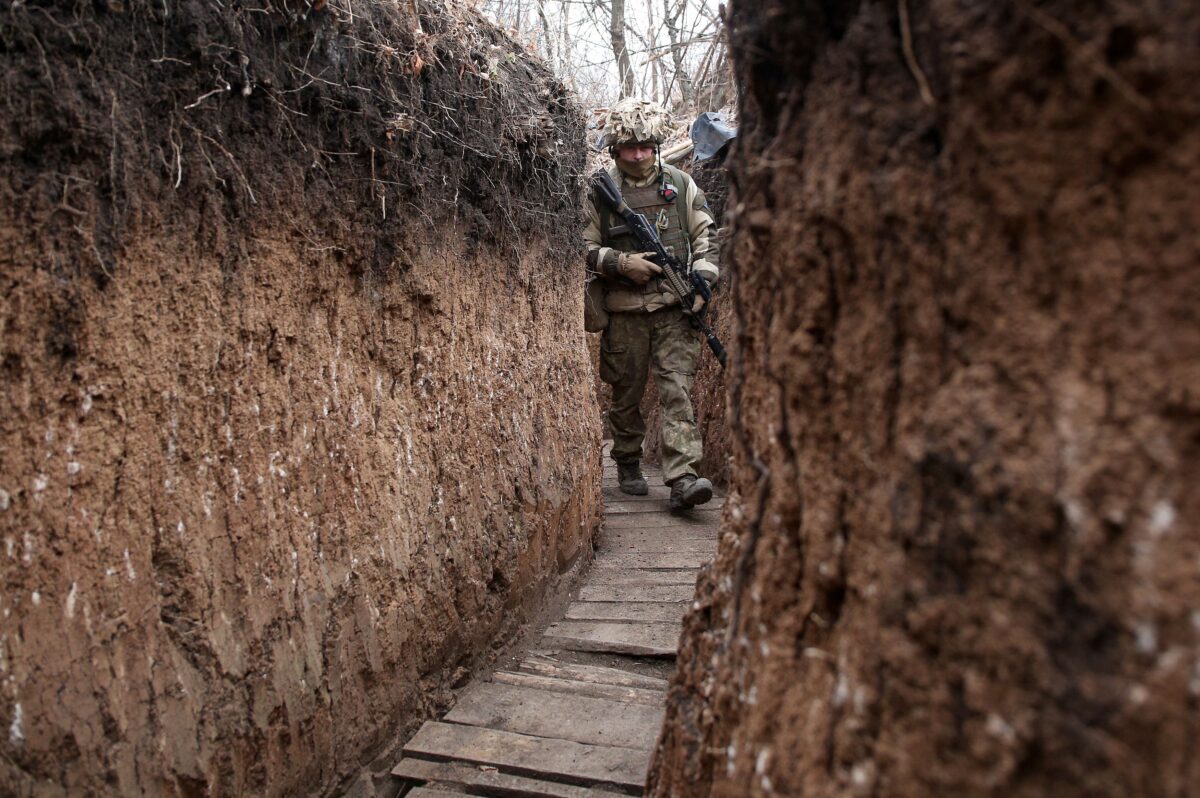 According to the Kremlin, Putin will try during the call to get Biden to promise that the North Atlantic Treaty Organization (NATO) won't expand to Russia.
"I don't accept anyone's red line," Biden said on Dec. 3.
NATO's Secretary-General Jens Stoltenberg said on Nov. 30 that the Russian buildup was "unprovoked and unexplained" and called on Russia to be transparent.
Biden and Putin have had a rocky relationship since shortly after Biden took office. The Russian president was upset that his counterpart agreed during a televised interview that Putin is a "killer," and he challenged Biden to a live debate.
The pair are known to have last spoken in July. According to a White House readout, Biden told Putin there was a need for Russia to take action to disrupt so-called ransomware groups, or hackers, operating in Russia.
Biden also reiterated that the United States "will take any necessary action to defend its people and its critical infrastructure in the face of this continuing challenge," the White House said.
Nick Ciolino and NTD's Lorenz Duchamps contributed to this report.