Former Vice President Joe Biden won the three Democratic primaries on Tuesday, as President Donald Trump secured victories for both states in Republican primaries.
For Florida, with 99 percent of precincts reporting, Biden held 61.9 percent of the votes, a lead over Sen. Bernie Sanders (I-Vt.) at 22.8 percent. For Illinois, with 99 percent of precincts reporting, Biden led with 59.1 percent of the votes, leading Sanders at 36.1 percent.
Biden was leading in Arizona with 43.6 percent of the vote over Sanders, who had 31.6 percent, with 88 percent of precincts reporting.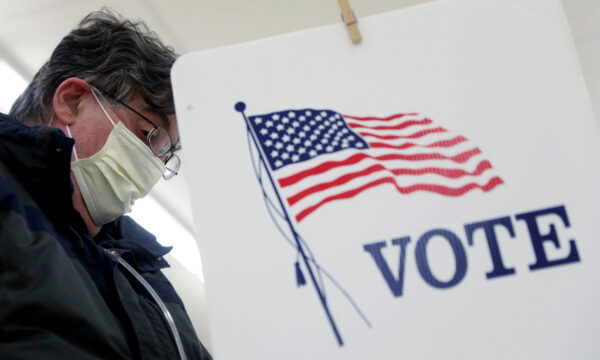 More than half of state primaries and caucuses have been held in the Democrat race for the presidential nomination. The next state to vote in the Democratic primary is Puerto Rico on March 29, but leaders there are in talks to reschedule the balloting.
Trump has now won more than the 1,276 delegates he needed to secure the Republican nomination after his two victories in Florida and Illinois on Tuesday, according to The Associated Press's delegate count. He had 1,141 delegates prior to Tuesday's primaries for the two states, which awarded all their delegates to the winner.
Ohio closed its polls Monday just house before they were set to open, postponing its primary until June.
The Associated Press contributed to this report.