There may be nothing that the federal government can do in response to the new Texas abortion law, President Joe Biden acknowledged on Friday.
Texas in a law that took effect Sept. 1 banned abortions after fetal heartbeats are detected, and mandated that doctors performing abortions try to detect a heartbeat before attempting the procedure.
Biden said Thursday that he was directing White House lawyers to analyze existing law to see whether federal agencies could somehow guarantee a higher level of abortion access than is allowed under the new measure.
Asked Friday what his administration could do, he said he was not sure.
"What I was told—and I must tell you, I am not certain—I was told that there are possibilities within the existing law to have the Justice Department look and see whether there are things that can be done that can limit the independent action of individuals in enforcing a state law," he said at the White House, answering a question for the first time in days.
"I don't know enough to give you an answer yet. I've asked that to be checked," he added.
The Texas law enables private citizens to sue doctors who allegedly perform illegal abortions or individuals who aid and abet illegal abortions.
It also prohibits state officials from enforcing the measure, an unusual arrangement that helped the law withstand initial scrutiny from the Supreme Court.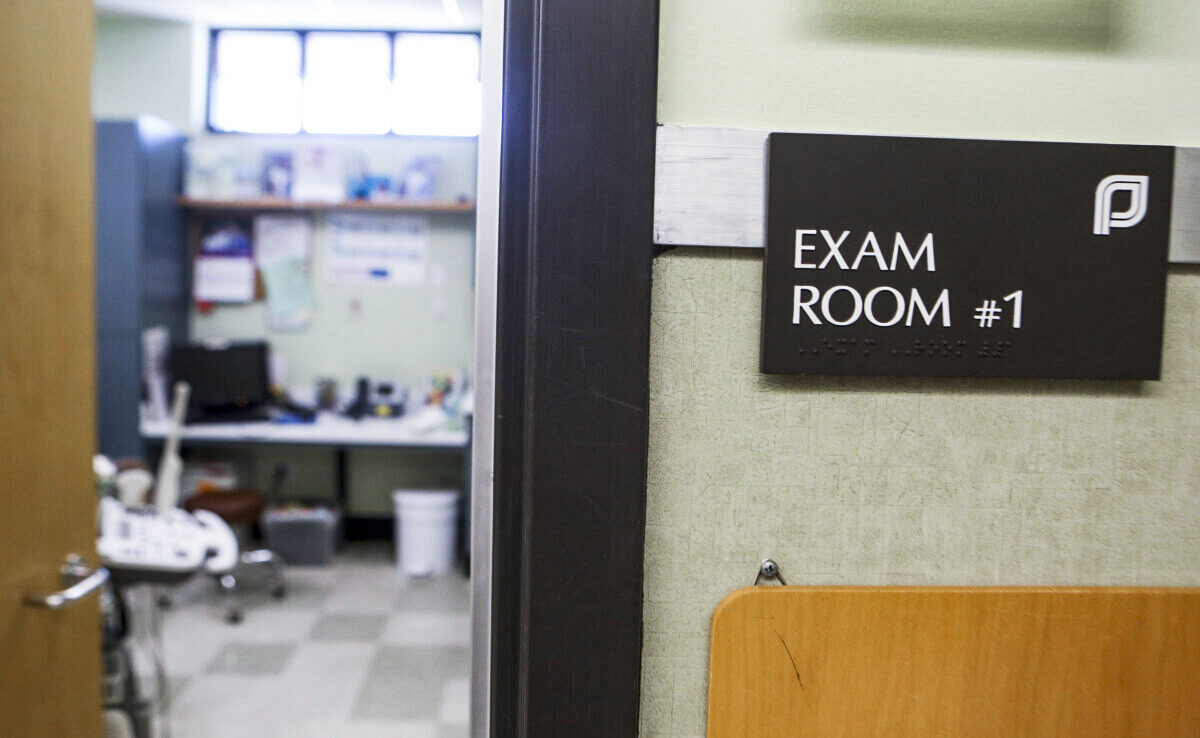 Biden and a number of other high-profile Democrats have railed against the law in recent days, describing it as an attack on the constitutional right to abortion as decided by justices in Roe v. Wade.
"It not only empowers complete strangers to inject themselves into the most private of decisions made by a woman—it actually incentivizes them to do so with the prospect of $10,000 if they win their case," Biden said in a written statement this week.
The president on Friday reversed himself on a related matter, saying that he respected people who believe life begins at the moment of conception but that he does not agree and would not "impose that on people."
Speaking as vice president in 2015, Biden said that "I'm prepared to accept that at the moment of conception there's human life and being, but I'm not prepared to say that to other God­-fearing, non-God-fearing people that have a different view."
Biden is a Catholic who has been denied communion for going against the faith's teachings concerning abortion.
Texas Attorney General Ken Paxton, meanwhile, said Thursday that making laws governing when, how, and where abortions are done should be up to states, not the Supreme Court.
"Roe v. Wade was created out of nothing," Paxton said during an appearance on Newsmax. "There was no precedent. There was no law. They claim it's constitutional, right, but they basically created this right that had never existed before, and they overrode all of our state laws, including Texas. And the reality is it should be local jurisdiction, local states making those decisions."
The Republican also accused Biden of being "strongly in favor of abortion" and wanting "no limits on it.
"He doesn't want states having any control over it," Paxton said. "And the reality is that's not the way it should be."