President Joe Biden's nominee for IRS Commissioner was approved by the Senate Finance Committee on March 3 and will now be voted on by the full Senate.
The committee vote was 17–9 with three Republicans voting with the majority, Chuck Grassley (Iowa), Bill Cassidy (La.), and Todd Young (Ind.).
Daniel I. "Danny" Werfel was touted by Biden as a capable and experienced public servant.
"Across more than 15 years of government service, Werfel served President Barack Obama and President George W. Bush to lead some of the government's most complex management challenges as the Internal Revenue Service (IRS) Acting Commissioner and Office of Management and Budget (OMB) Controller."
Werfel is credited with bringing stability to the IRS as Acting Commissioner in 2013, when he responded to several Congressional investigations, introduced the Affordable Care Act technology that IRS was responsible for, and managed the IRS through a government shutdown.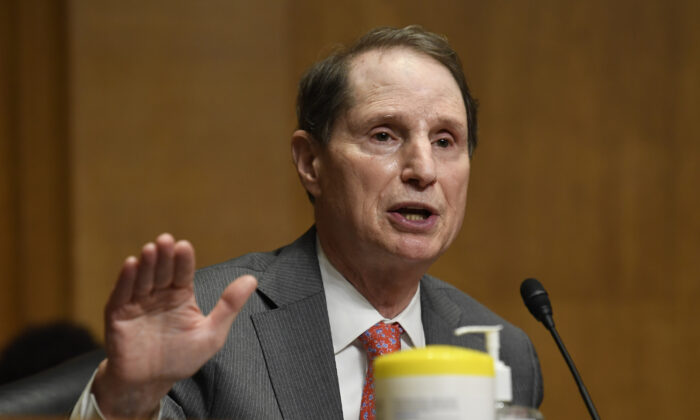 At his confirmation hearing on Feb. 15, Werfel said that, if confirmed, he wouldn't expand tax audits on businesses and households making less than $400,000 per year and that he would improve customer service at the agency of more than 93,000 employees.
"As an IRS alum—more importantly as a taxpayer—I have been concerned about gaps in capacity that have impeded the IRS's ability to meet its critical mission," he said. "The result is that hard-working, honest taxpayers who need assistance in meeting their tax obligations are not getting the services they need."
Prior to the committee vote, Committee Chair Ron Wyden (D-Ore.) decried what he called a double standard in tax enforcement.
"It has gotten a lot easier for rich scofflaws to get away with cheating scot-free, and the burden has shifted onto people of modest means," Wyden said, expressing confidence that Werfel is a "rule follower" who will apply the law without favoritism.
Sen. John Cornyn (R-Texas) complained of what he called a lack of transparency in the Treasury Department and suggested that the authorization of $80 billion for the IRS to operate without a clear spending plan was preposterous and would result in more audits with no additional protection for taxpayers.
"If confirmed, Mr. Werfel will face a number of challenges in rebuilding the trust America's tax collector has lost with taxpayers over the years, and I wish him well," Cornyn said.