President Joe Biden said on Tuesday that he does not plan for now to visit the southern border of the United States amid a surge in illegal immigrants.
Asked before boarding Marine One in Washington whether he has plans to visit the border, Biden told reporters: "Not at the moment."
Biden was scheduled to fly from Joint Base Andrews in Maryland to Philadelphia en route to Delaware County, Pennsylvania, during a tour to tout the $1.9 trillion COVID-19 relief package that he recently signed following passage from Democrats in Congress.
Biden planned to spend the night at his home in Wilmington, Delaware.
Biden has said little about the surge in illegal immigrants at the southern border, which is expected to rise even higher in the coming months.
The president rolled back key Trump era orders and rules, enabling more illegal immigrants to enter the country even as the COVID-19 pandemic continues.
Officials in border states have said some illegal immigrants are testing positive for COVID-19 but aren't being forced to stay in quarantine, stoking concerns about the aliens spreading the disease, which is caused by the CCP (Chinese Communist Party) virus.
House Republicans flew to Texas on Monday and toured a border facility, in addition to speaking with border agents. They urged Biden to visit the border himself to see what was happening.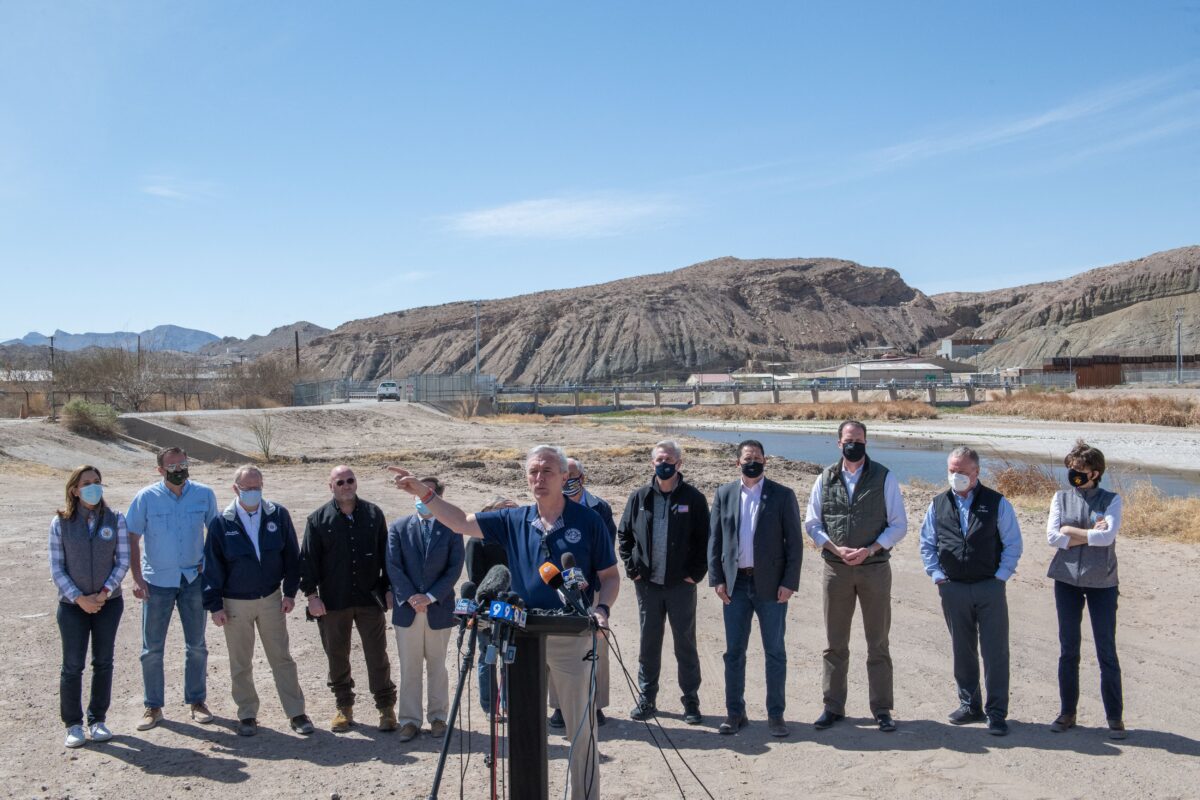 Biden sent a contingent of officials earlier this month to view the situation on the ground. He hasn't offered a perspective on what they saw and it isn't clear whether he's been briefed by them yet.
White House press secretary Jen Psaki told reporters in Washington on Monday that the administration feels it has a handle on the border situation.
"We recognize this as a problem. We're focused on addressing it. That's just five steps we're taking, and we're continuing to evaluate what additional steps can be taken to address the situation at the border," she said, riddling off recent administration actions, including adding capacity for health officials to house child migrants who arrive without adults.
One reporter noted that some Americans will see Biden traveling to promote the COVID-19 relief package and wonder why he can't take time to visit the border.
"I would say that his focus is on developing solutions—pushing his team, encouraging his team to develop solutions that will expedite processing at the border, that will open more facilities, that will ensure kids are treated with humanity and also treated safely," Psaki responded. "And that's his focus. And so that's where he's putting his efforts on immigration."