Democratic presidential candidate Joe Biden and his wife Jill Biden were leaving New Hampshire on the day of the primary there to go to South Carolina, another early voting state that the former vice president hopes to win.
Biden's campaign said in a release that he wouldn't spend election night in New Hampshire, traveling instead to Columbia, South Carolina, to appear at an event with Rep. Cedric Richmond (D-La.), his campaign's co-chairman.
"I have enjoyed traveling across New Hampshire, speaking to countless Granite Staters who understand we are in a battle for the soul of this nation and I have relished fighting for each and every one of their votes," Biden said in a statement.
"I am looking forward to traveling to South Carolina this evening and Nevada later this week to carry our campaign forward and hear from the diverse voters whose voices must be heard in this process to select the Democratic nominee who will unite this country to defeat Donald Trump."
Biden was previously scheduled to appear at a victory party in Nashua on Tuesday night. Instead, the Bidens will speak to New Hampshire, but not in person.
"Later this evening, Jill and Joe Biden will address their New Hampshire supporters via livestream," the campaign said in a statement. Valerie Biden Owens, Biden's sister, will be at the event in person.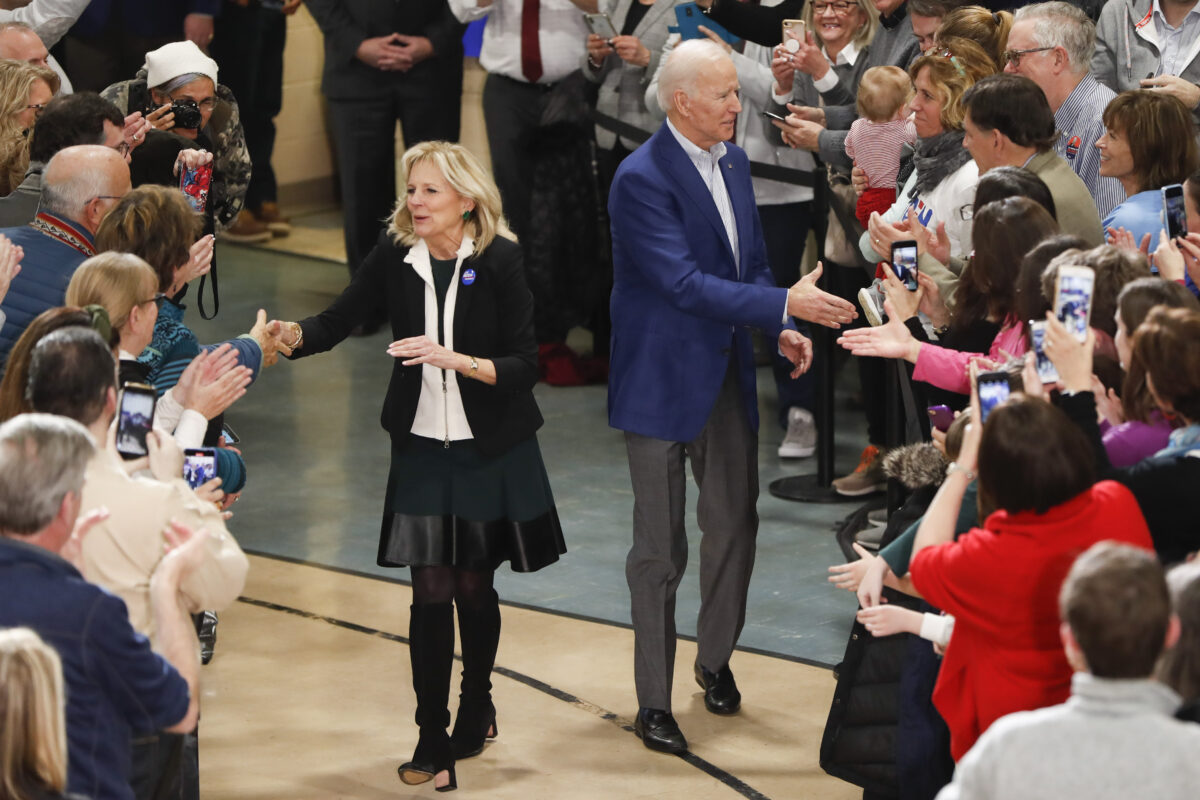 Biden, 77, ended the Iowa caucuses in a disappointing fourth place, behind former South Bend Mayor Pete Buttigieg, 38; Sen. Bernie Sanders (I-Vt.), 78; and Sen. Elizabeth Warren (D-Mass.), 70. Like many other candidates, he traveled to New Hampshire after the caucuses to try to convince voters to support him.
Biden is expecting to finish first in South Carolina, where voters head to the polls on Feb. 29. After spending time in South Carolina, Biden will go to Nevada.
The Nevada Democratic caucuses are being held on Feb. 22, following a Feb. 19 debate in Las Vegas.
Biden sent Symone Sanders, a senior adviser, to South Carolina on Monday. She spent the day appearing on local and national television boosting her candidate.
Buttigieg's campaign said the former mayor would be in South Carolina later this week and that Quentin Hart, the mayor of Waterloo, Iowa, would travel there to try to drum up votes for him.
Businessman Tom Steyer, 62, already left New Hampshire to spend time in South Carolina. "I'm here because it's an important state and one where it's really important for us to do well, for me to do well," Steyer told reporters Sunday. "If you want to be a Democratic candidate for president, you've got to appeal to everybody across the country, and you've got to appeal to the diverse Democratic Party coalition."
And Warren's team had supporters in South Carolina, including a Massachusetts sheriff, Steve Tompkins, stumping for her in the past week as she campaigns in New Hampshire, as did Sanders.