The campaign for Joe Biden, the Democratic National Committee, and joint fundraising committees entered September with $466 million cash on hand, the presidential candidate's team announced late on Sept. 20.
"Our scrappy, grassroots army has not only closed Donald Trump's fundraising gap—it's exceeded it by $141 million," the Biden campaign's digital director Rob Flaherty said in a tweet.
Meanwhile, the Trump campaign, along with the Republican National Committee and affiliated joint fundraising committees, went into the month with $325 million cash on hand and is well poised to compete against the challenger, Tim Murtaugh, Trump 2020 communications director, said in a tweet on Sept. 18.
Forty-five days out, "@TeamTrump is in strong position. Combined w/ @GOP we'll show $325M cash on hand, @realDonaldTrump energetically campaigning, huge volunteer army has made 102M voter contacts & we'll have 2X or 3X the cash as in 2016. Enthusiasm is with Trump. Biden excites no one," Murtaugh wrote.
The size of Biden's war chest going into this month is partly the result of a record-breaking August that saw the joint Democratic effort raise more than $365 million. The Trump campaign, along with associated Republican efforts, brought in $210 million for the month.
In the entirety of this election cycle, between January 2019 and August 2020, the Trump campaign, the RNC, and joint fundraising committees have raised around $1.3 billion, exceeding their goal of $1 billion. Fundraising efforts on Biden's behalf have brought in around $990 million in total, according to an NPR tally.
The amount of cash available to the respective campaigns becomes more consequential as Election Day approaches and the campaigns focus efforts on swing states and pour money into ads and voter outreach.
Trump's campaign manager, Bill Stepien, said on Sept. 8 in a call with reporters that he's "carefully managing the budget" and that money won't be a problem as the candidates battle it out during the final weeks of campaigning.
"We're comfortable and confident in where we're spending, how much we're spending and how much we'll have down the stretch," Stepien said, according to The Hill.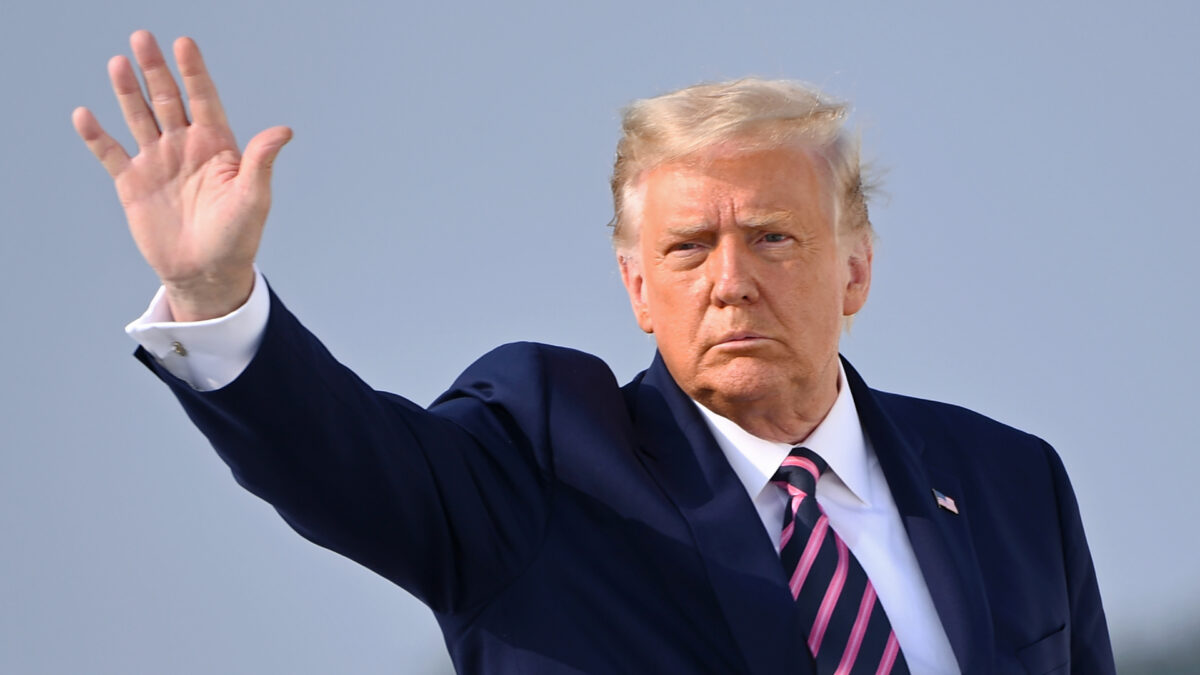 On the same day, Trump said that he would spend his own money on his reelection campaign but disputed reports saying that it's because he's facing a cash shortage.
"Yeah, if I have to, I would. But we're doing very well," he told reporters at Joint Base Andrews in Maryland, when asked about using his own money to boost his reelection efforts.
"We have much more money than we had last time going into the last 2 months. I think double and triple," Trump said. "But if we needed any more, I'd put it up personally, like I did in the primaries last time," he said.
"If I have to, I'll do it here," he said, adding that he will spend "whatever it takes" and "we have to win."