Democratic presidential nominee Joe Biden sought to reassure traditional energy workers during a campaign stop on Oct. 10 in northwestern Pennsylvania that a Biden administration would not ban fracking.
"I am not, not, not banning fracking, period," Biden said at a union hall in Erie, seen as a crucial county in a so-called battleground state. It was among the most populous counties in the nation to flip to Republican support from the Democrats in 2016.
Fracking, short for hydraulic fracturing, is a drilling method for extracting natural gas or oil from underground shale rock formations by injecting liquid at high pressure. Supporters argue that the rapid growth in oil and gas production using fracking has generated high-paying jobs for fossil fuel-rich states like Pennsylvania, while proponents of the Green New Deal hold that fracking poses environmental risks that overweigh its economic benefits.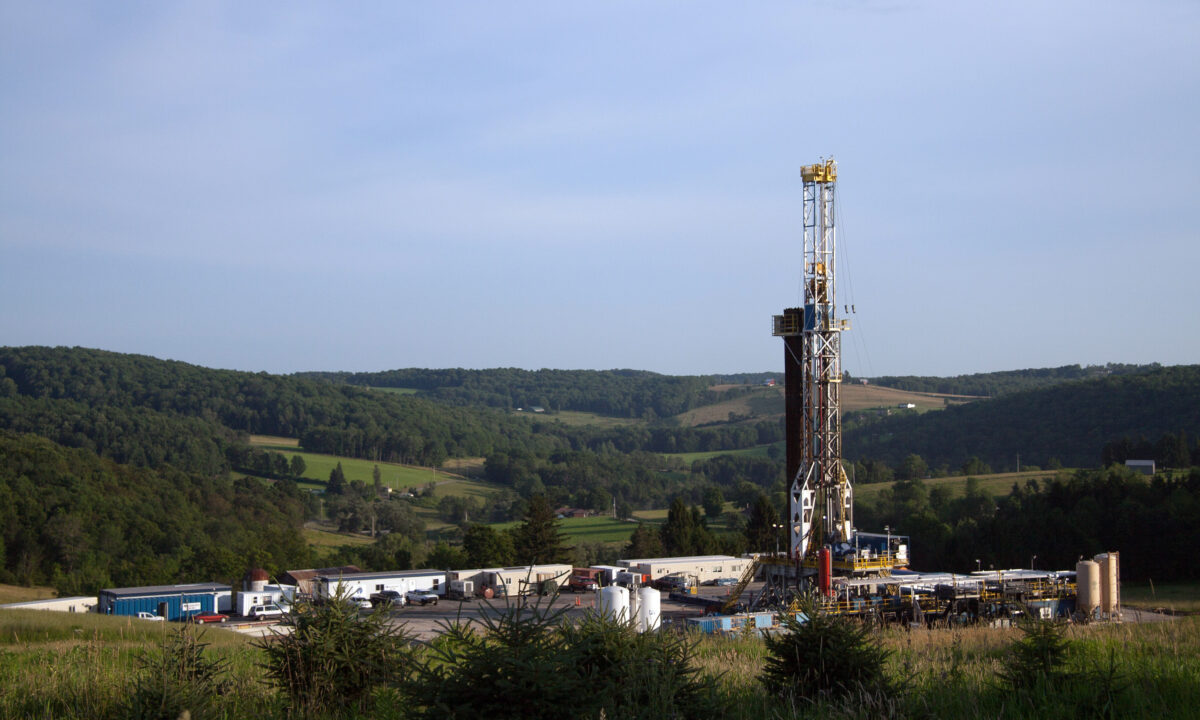 Both Biden and his running mate, Sen. Kamala Harris (D-Calif.), while repeatedly saying during their primary campaigns that they hoped to do away with the extraction method, have said otherwise in recent weeks. Harris, who has previously said she was "in favor of banning fracking," said during the vice presidential debate on Oct. 7 that Biden won't ban the drilling technique if elected president.
In response, Vice President Mike Pence pointed out that Harris is "one of the original co-sponsors" of the Green New Deal in the Senate.
"They want to bury our economy under a $2 trillion Green New Deal," he said. "They want to abolish fossil fuels and ban fracking, which would cost hundreds of thousands of American jobs all across the heartland."
"You yourself said on multiple occasions when you were running for president that you would ban fracking," Pence continued. Harris countered that Biden would not "end fracking" and that he "has been very clear about that."
"I will repeat, and the American people know, that Joe Biden will not ban fracking. That is a fact," Harris said.
Last year, when asked by CNN's Dana Bash during the second Democratic Party presidential primary debate if there "would be a place for fracking, fossil fuels, and coal" in his presidency, Biden said he wanted a 100 percent clean energy economy.
"No," he replied to Bash's question. "We would work it out. We would make sure it's eliminated and no more subsidies for either one of those, either—any fossil fuel."
Biden and Harris's new commitment to fracking has led to frustration from progressive Democrats.
"Fracking is bad, actually," Rep. Alexandria Ocasio-Cortez (D-N.Y.), a champion of the Green New Deal, wrote on Twitter the day after the vice presidential debate.