President Joe Biden again defended his administration's handling of the U.S. withdrawal from Afghanistan on Aug. 31, declaring an end to the 20-year-long conflict, but opening up the possibility for future airstrikes against ISIS affiliates in the country.
"This is the way the mission was designed," he said of the often messy and chaotic evacuation that has drawn criticism from both major political parties, the media, and family members of soldiers who were recently killed in Kabul by terrorists.
Although Biden has faced significant criticism, he said the military "completed one of the biggest airlifts in history" and that "no nation has done anything like it in all of history."
"We will continue to support the Afghan people through diplomacy and engagement," he said. "I take responsibility" for the chaotic evacuation and withdrawal.
However, Biden suggested that it wasn't possible to leave in a "more orderly manner" than what had transpired in Kabul.
Biden, who didn't take any questions, blamed the Afghan military and government for collapsing against the Taliban and for "putting the security" of Americans and Afghans on the ground at risk. The Taliban carried out an offensive that captured nearly all of Afghanistan in roughly 11 days.
Moments later, Biden cast some of the blame for the evacuation and government collapse on the Trump administration, saying that it was then-President Donald Trump who hashed out a deal with the Taliban to pull out of the country by May 1.
Over the past few weeks, Trump, who has repeatedly denounced Biden's pullout strategy, said his withdrawal was conditional. Other Trump-era officials, including former Acting Pentagon chief Chris Miller, recently said the United States wasn't going to leave Afghanistan under Trump's deal and would have left a few troops behind.
Kash Patel, who previously served as chief of staff to Miller, also explained the original exit strategy in an episode of EpochTV's "Kash's Corner."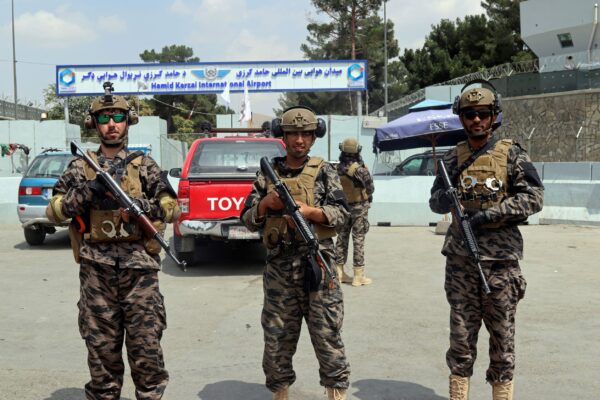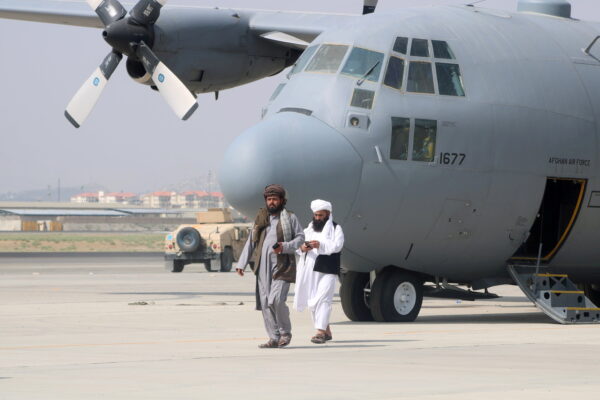 The evacuation effort from Kabul was marred by a terrorist bombing that left 13 U.S. troops and numerous Afghans dead. ISIS-K claimed responsibility for the attack.
During an Aug. 31 speech, Biden said he would dedicate resources to strike the terrorist group, saying that the United States is "not done with you yet" and that his administration would use an "unforgiving targeted precise strategy to go after terror today … not where it was two decades ago."
"We will maintain the fight against terrorism in Afghanistan and other countries. We just don't need to fight a ground war to do it," he said.
At 3:29 ET on Aug. 30, one minute before midnight in Kabul, the final American C-17 aircraft carrying military forces left Afghanistan, according to U.S. Central Command Gen. Frank McKenzie. He said that no Americans were able to evacuate on the final five flights out of Afghanistan.
During the Aug. 31 speech, Biden said that around 100 to 200 Americans are still in Afghanistan, noting that the majority are those with dual Afghan–U.S. citizenship.
"Ninety percent of Americans in Afghanistan who wanted to leave were able to leave," he said, noting that Secretary of State Antony Blinken is working to "ensure safe passage" for any American, Afghan national, or others who want to leave Afghanistan.
Biden again noted that there was intelligence suggesting the Afghan army would hold onto the country after the Aug. 31 withdrawal deadline.
But that assumption "turned out not to be accurate," he said.