President Joe Biden on Jan. 6 condemned the breach of the U.S. Capitol that took place a year prior and promised to let no one "place a dagger at the throat of our democracy."
Speaking from the Capitol, Biden recounted how a mob entered the building and clashed with law enforcement officers in an attempt to stop the certification of electoral votes.
"We saw it with our own eyes. Rioters menaced these halls, threatening the life of the speaker of the House, literally erecting gallows to hang the vice president of the United States of America," he said.
He also praised law enforcement officers who struggled to respond to the riot and criticized former President Donald Trump, who he claimed incited the attack.
"Here is the truth: The former president of the United States of America has created and spread a web of lies about the 2020 election. He's done so because he values power over principle, because he sees his own interests as more important than his country's interests and America's interests, and because his bruised ego matters more to him than our democracy or our Constitution," Biden said.
Biden was certified the winner of the election by 74 electoral votes after he captured key battleground states including Georgia, Wisconsin, and Pennsylvania.
But Trump maintains he was the true winner, pointing to electoral fraud and reported irregularities linked to the increased use of mail-in voting.
The Capitol breach came after multiple events held to protest the 2020 election results. A subset of the thousands of people in Washington, including supporters of Trump, entered the Capitol and clashed with law enforcement inside and outside the building.
One of them, Ashli Babbitt, 35, was fatally shot by a Capitol Police officer while attempting to climb through the broken window of a barricaded door leading to the Speaker's Lobby. The officer wasn't charged following an investigation.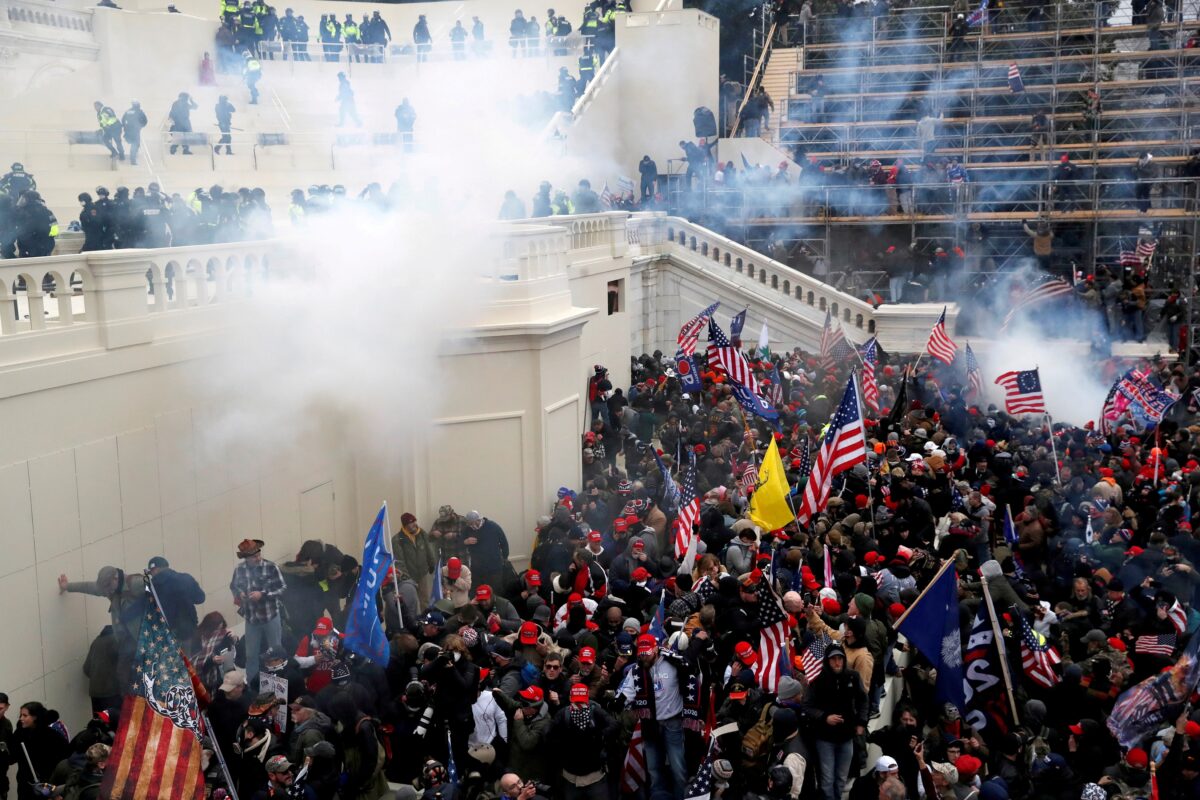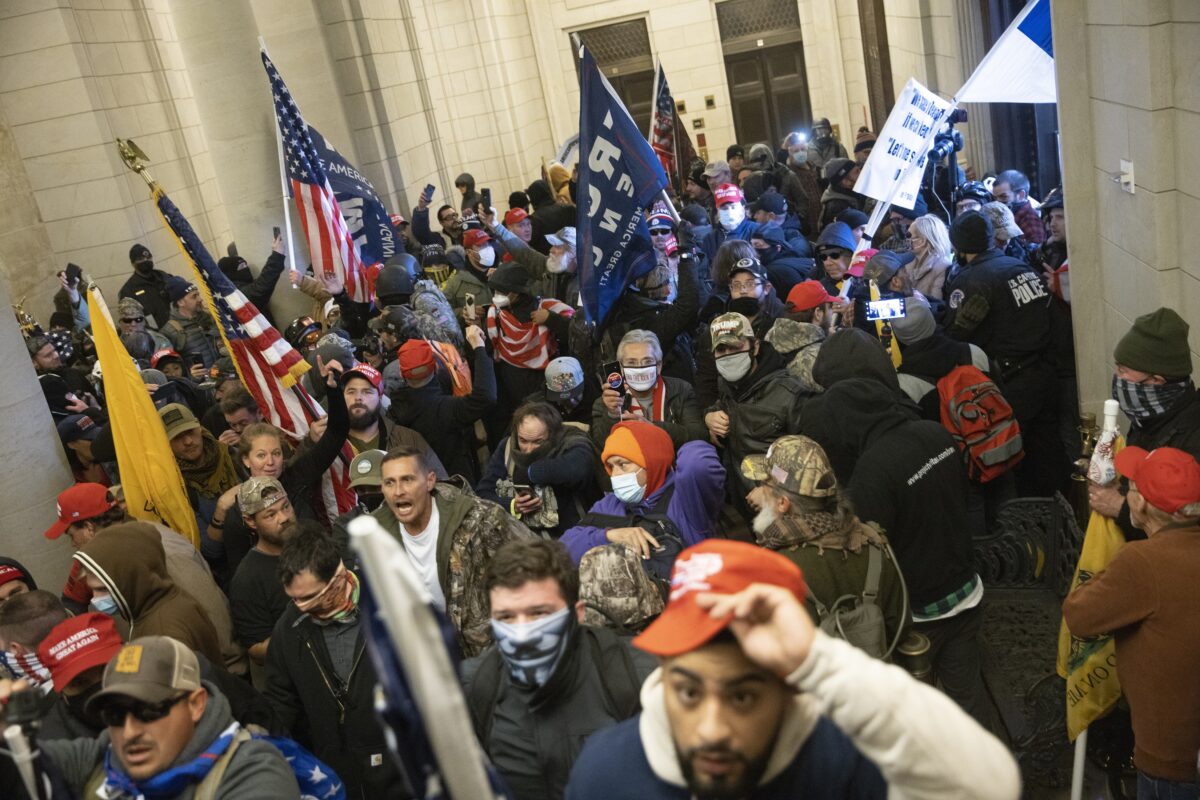 Biden's remarks drew a response from Trump, who asserted the president "is working hard to try and deflect the incompetent job he is doing, and has done, on the horrible Afghanistan withdrawal (surrender), the borders, COVID, inflation, loss of energy independence, and much more."
"Everything he touches turns to failure. That's what you get when you have a rigged election," Trump said.
Democrat lawmakers promoted Biden's speech as they offered statements on the Jan. 6 anniversary.
"A very powerful & important speech by POTUS. Thank you for reminding all of us that our democracy is what we make of it. We must strengthen our democratic institutions and protect the right to vote, which is under attack in states across the country," Rep. Dan Kildee (D-Mich.) wrote in a tweet.
"One of the finest and most powerful speeches President Biden has ever delivered. And one of the most important," Rep. Don Beyer (D-Va.) wrote on Twitter.
Others echoed Biden in calling the breach an insurrection, though none among the hundreds charged have been charged with insurrection or sedition.
Attorney General Merrick Garland said on Jan. 5 that the Department of Justice is committed "to holding all Jan. 6 perpetrators, at any level, accountable under law." He didn't address the lack of insurrection charges.
Some Republicans offered a similar perspective as Trump, including Sen. Lindsey Graham (R-S.C.), who said the speeches from Biden and Vice President Kamala Harris "were an effort to resurrect a failed presidency more than marking the anniversary of a dark day in American history."
"The Biden presidency, one year after January 6, is in free fall not because of the attack on our Capitol, but because of failed policies and weak leadership. The Biden administration seems to be incapable of dealing with the challenges America faces, and their efforts to politicize January 6 will fall flat," he wrote on Twitter.
Nick Ciolino contributed to this report.