Former Vice President Joe Biden said that he doesn't know what his son Hunter Biden was doing in his five years of work for Ukrainian energy company Burisma, and that he doesn't want to know, either.
"I don't know what he was doing," Biden, 77, told Axios about his 49-year-old son. "I know he was on the board. I found out he was on the board after he was on the board. And that was it."
"But you've had a lot of time. Isn't this something you want to get to the bottom of?" Axios's Mike Allen asked.
"No, because I trust my son," Biden said.
"There's nothing on its face that was wrong," he claimed. "You know there's not one single piece of evidence—not even one tiny little bit—to suggest anything done was wrong."
Biden was pressed on the appearance of a conflict of interest—his son held the Burisma board seat from 2014 to 2019, including several years during which Biden was vice president—and was told that several White House aides tried to warn him about the potential conflicts of interest.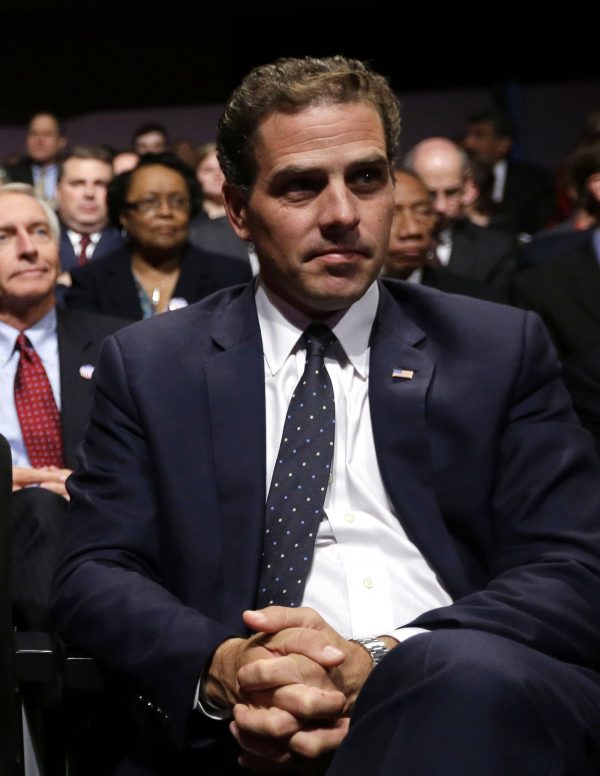 "Nobody warned me about a potential conflict of interest. Nobody warned me about that," Biden told NPR.
George Kent, a State Department official, testified in November that he brought up the issue with Biden's office but was told Biden didn't have the capacity to deal with the issue at the time.
"Well, my son was dying, so I guess that's why he said it, because my son was on his deathbed. But that, that's not the reason why—they should have told me," Biden said.
"And the fact of the matter is, my son testified and did an interview saying if he, looking back on it, made a mistake, he made a mistake, although he did nothing wrong. The appearance looked bad and it gave folks like Rudy Giuliani an excuse to come up with a 'Trumpian' kind of defense, why they were violating the Constitution. His words speak for themselves."
According to The New Yorker, at least one aide, Amos Hochstein, the Obama administration's special envoy for energy policy, did directly bring up the matter with Biden.
The situation is being probed by multiple Senate committees. In 2018, Biden was captured on video boasting that in 2016, he threatened to withhold $1 billion from Ukraine to force the ouster of top prosecutor Viktor Shokin, who was investigating Burisma. Shokin's replacement shut down the investigation. The case is being now reviewed by the new top prosecutor.
Biden has insisted neither he nor his son did anything wrong; he has also indicated that if he's elected president, nobody in his family would be allowed to have foreign business dealings.