Officials on Democratic presidential nominee Joe Biden's campaign on Tuesday raised the possibility of winning the presidential election even if Biden does not win Pennsylvania.
"Let me tell you we feel good about Pennsylvania but it is going to be close. And there is a path to 270 for our campaign without Pennsylvania but we are playing to win," Symone Sanders, a campaign adviser, said during an appearance on MSNBC on Election Day.
Sanders argued that Biden has a number of pathways to 270 electoral votes and asserted President Donald Trump does not have as many paths.
"He will in fact need to overperform what he did in 2016 on Election Day in places like Georgia, in places like North Carolina, in places like Michigan, and Arizona, if he wants to make up the gap in order to be victorious. Now that's not saying there's not a path for the president. But we feel confident about our path," she said.
In a separate campaign briefing, Biden campaign manager Jen O'Malley Dillon told reporters that there are multiple pathways, including one without either Pennsylvania and Florida.
A slide shown during the briefing showed three example scenarios, all with Biden winning Michigan and Wisconsin.
Trump won both states by a narrow margin in 2016. He also won Pennsylvania and Florida.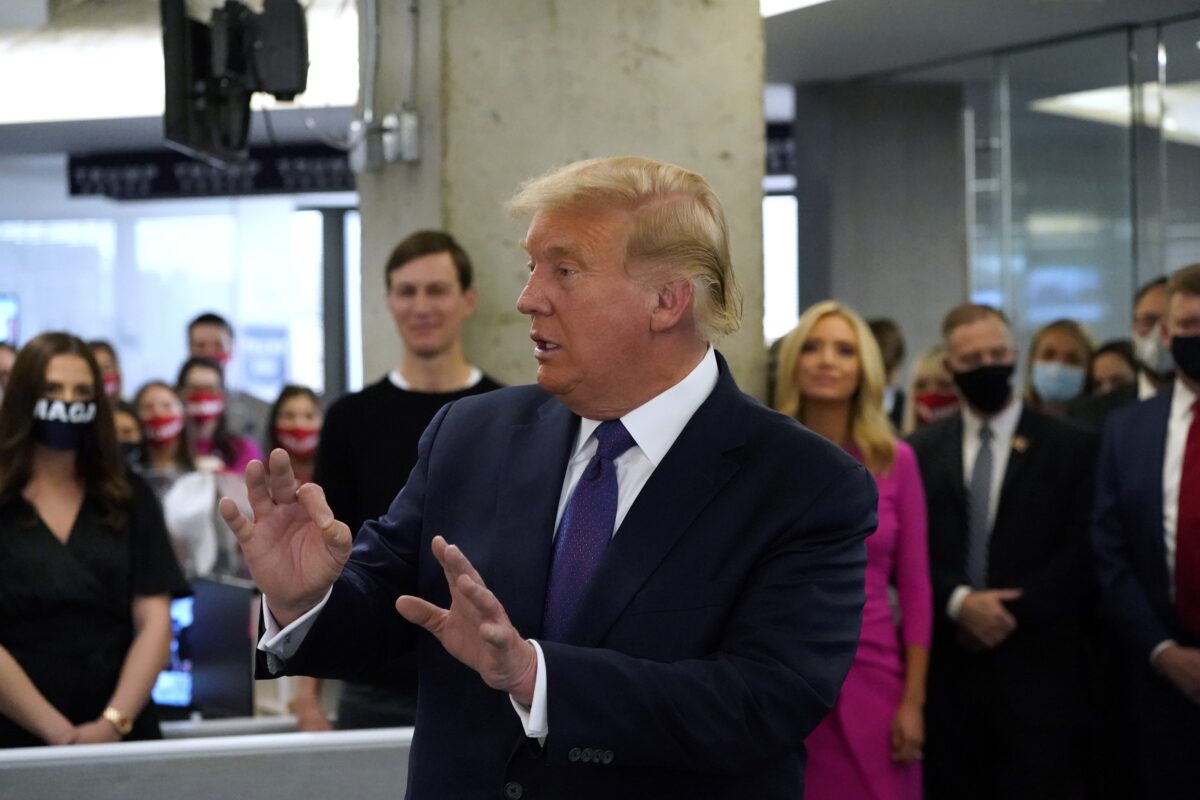 Dillon told reporters that internal numbers suggest Biden has an advantage in the four crucial states: Pennsylvania, Florida, Ohio, and Texas.
"Trump has such a harder hill to climb today to overcome the advantage we came in with," Dillon said.
Trump told reporters in Arlington, Virginia, during a Nov. 3 visit to the Republican National Committee offices there, that Texas, Arizona, and Florida are looking good for him so far.
"I think Pennsylvania is very important. Florida is very important, obviously," he said, adding that he thinks the result of the election could be known as soon as Tuesday night.
White House press secretary Kayleigh McEnany said during a "Fox & Friends" virtual appearance that the Trump campaign believes the election will be a landslide.
Trump campaign officials believe the president will flip Minnesota and Nevada this time around, two states he lost during the last election, according to McEnany, as she predicted Trump will also hold on to Pennsylvania, Wisconsin, and Michigan.
To win the White House, presidential candidates must secure a majority of the Electoral College votes.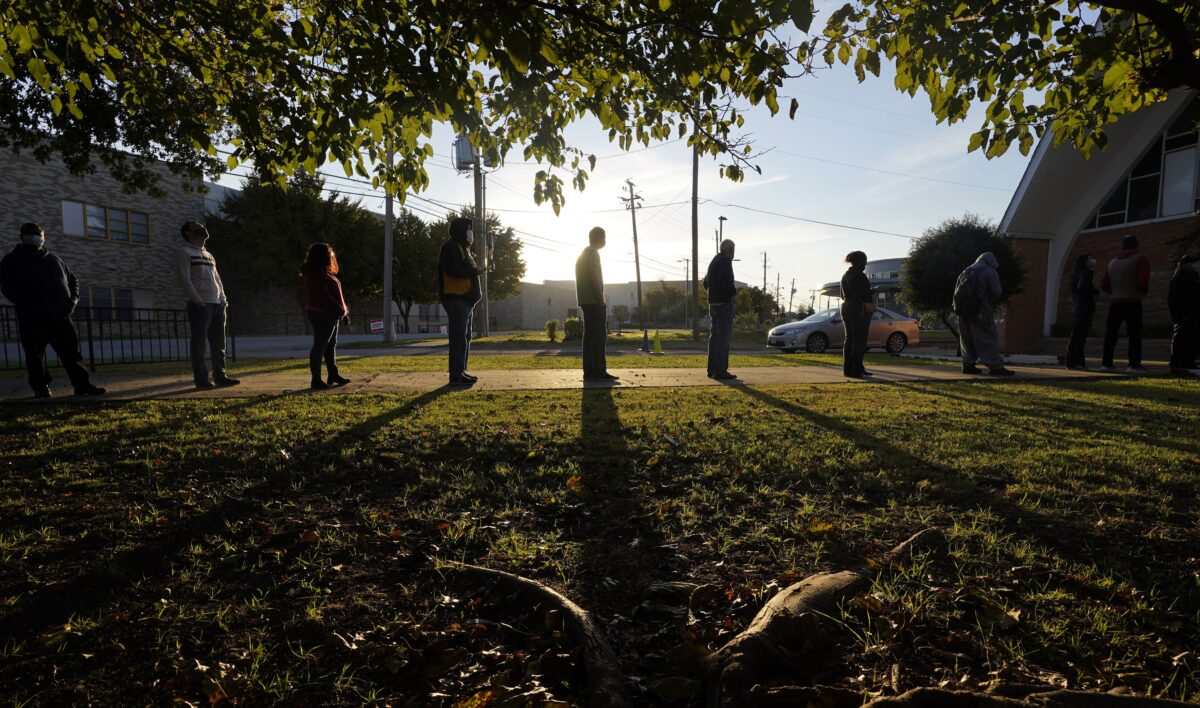 Every state gets as many electors, or votes, as it has members of Congress. Washington, D.C., has three electors, making 538 in total.
Trump won 2016 with 304 electoral votes.
In most states, the winner of the most votes gets all its electoral votes, barring unusual circumstances. Maine and Nebraska employ different systems that can lead to some of their electoral votes going to one candidate and some going to another.
In many elections, the projected winner is announced on election night. The formal Electoral College vote doesn't take place until mid-December.
If no candidate receives a majority of the electoral votes, the presidential election process moves to Congress.
The House of Representatives elects the president from the three presidential candidates who received the most votes. Each state delegation has one vote and a candidate must receive a majority to be elected.
The Senate would then elect the vice president from the two vice-presidential candidates with the most electoral votes in the same manner.