Former Vice President Joe Biden's campaign said that a report claiming that the campaign planned to file an injunction delaying the soon-to-be-released Iowa caucus results was not true.
"Those claims are 100% false," Andrew Bates, a rapid response director with the campaign, said in a statement.
The claims were put forth on CNN by John King.
Aides to other campaigns told King that they were hearing that the Biden campaign was going to file an injunction. "We don't know that that's true," King said.
Off the air, King took to Twitter to say Biden's campaign reached out to him to bat down the rumors.
"Important: Team Biden says talk it may challenge IA release plans 100% untrue. In the breaking news rush my discussing, even skeptically, incoming from rival campaigns was, in a word, stupid," he wrote.
Bates called King's Twitter post "very classy" and said it was appreciated.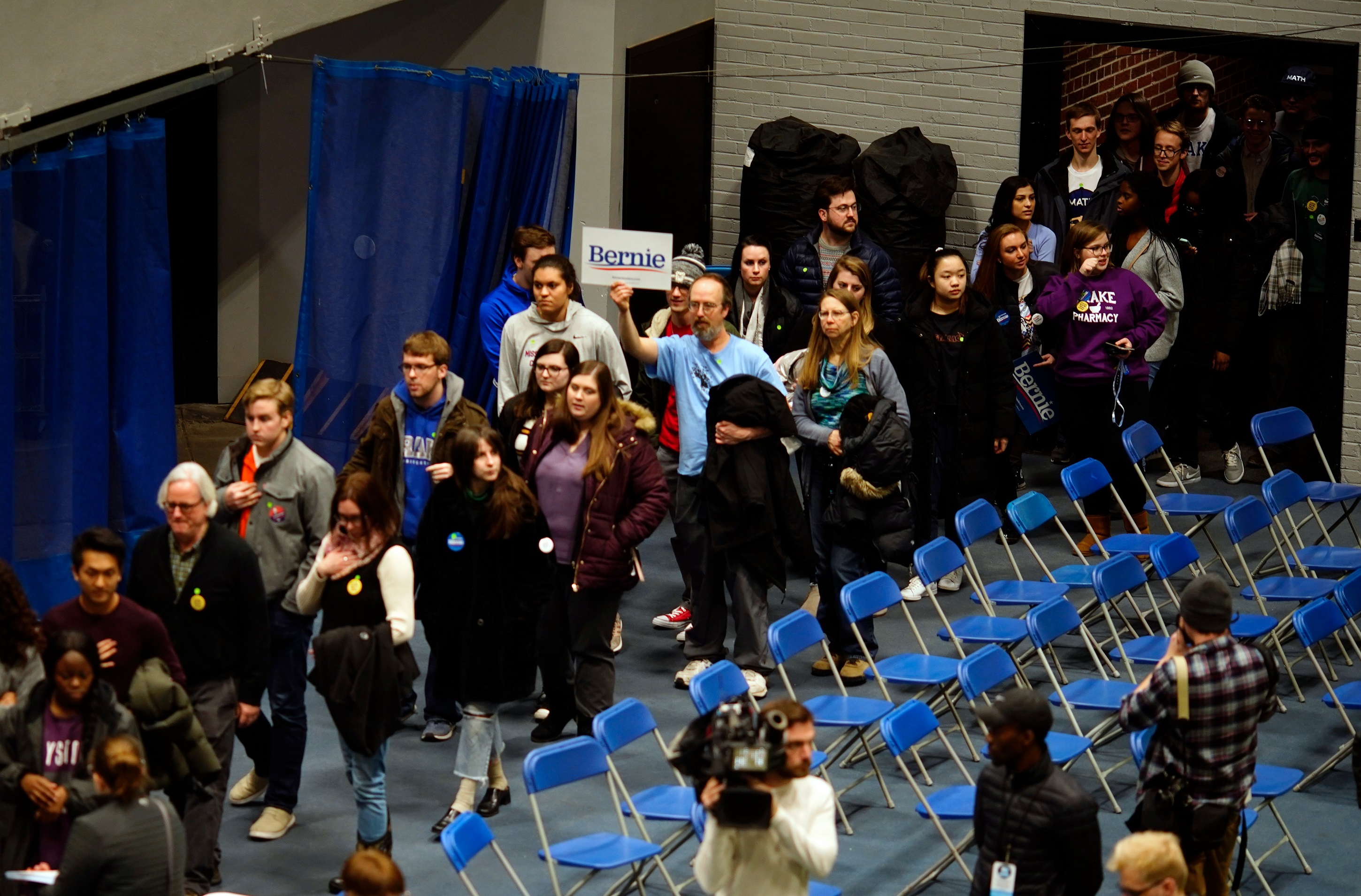 Over 50 percent of the Iowa Democratic caucus results will be released by 5 p.m. Eastern Time on Tuesday, Feb. 4, the state Democratic Party said on Tuesday afternoon. The results were originally scheduled to be released overnight, but the schedule was delayed, possibly because of issues with an app used to enter counts.
Biden's team complained about the Iowa Democratic Party's processes on Monday night.
Dana Remus, a lawyer for the campaign, said it was aware of the party's plans to brief campaigns, but officials wanted more.
"We believe that the campaigns deserve full explanations and relevant information regarding the methods of quality control you are employing, and an opportunity to respond, before any official results are reached," she wrote.
Kate Bedingfield, the campaign's communications director, said in a statement, "The integrity of the process is critical, and there were flaws in the reporting systems tonight that should raise serious concerns for voters."
Biden, along with other candidates, was in New Hampshire on Feb. 4, campaigning ahead of the Feb. 11 primary there.