Democratic presidential nominee Joe Biden's campaign is planning to start canvassing in-person this weekend, despite campaign officials previously insisting that virtual efforts were sufficient amid the COVID-19 pandemic.
While President Donald Trump's campaign started contacting people in person in June, and Democrats running for other offices began weeks ago, Biden's campaign has forgone in-person canvassing, citing perceived health risks.
Campaign manager Jen O'Malley Dillon reportedly told reporters in a phone call last month that the Biden campaign was not losing ground by avoiding door-to-door outreach.
"While you might hear our opponent spend a lot of time talking about the millions of door knocks or attempts that they're making week to week, those metrics actually don't have any impact on reaching voters," she said. "Our metric of success, the numbers we look at and use, are conversations."
The new on-the-ground operation is an expansion of the campaign's strategy, Dillon said in a statement on Thursday.
"Our voter contact operation is the most innovative and technologically advanced of any presidential campaign in history, and it has been thriving in this unprecedented environment," she said. "We're now expanding on our strategy in a targeted way that puts the safety of communities first and foremost and helps us mobilize voters who are harder to reach by phone now that we're in the final stretch—and now that Americans are fully dialed-in and ready to make their voices heard."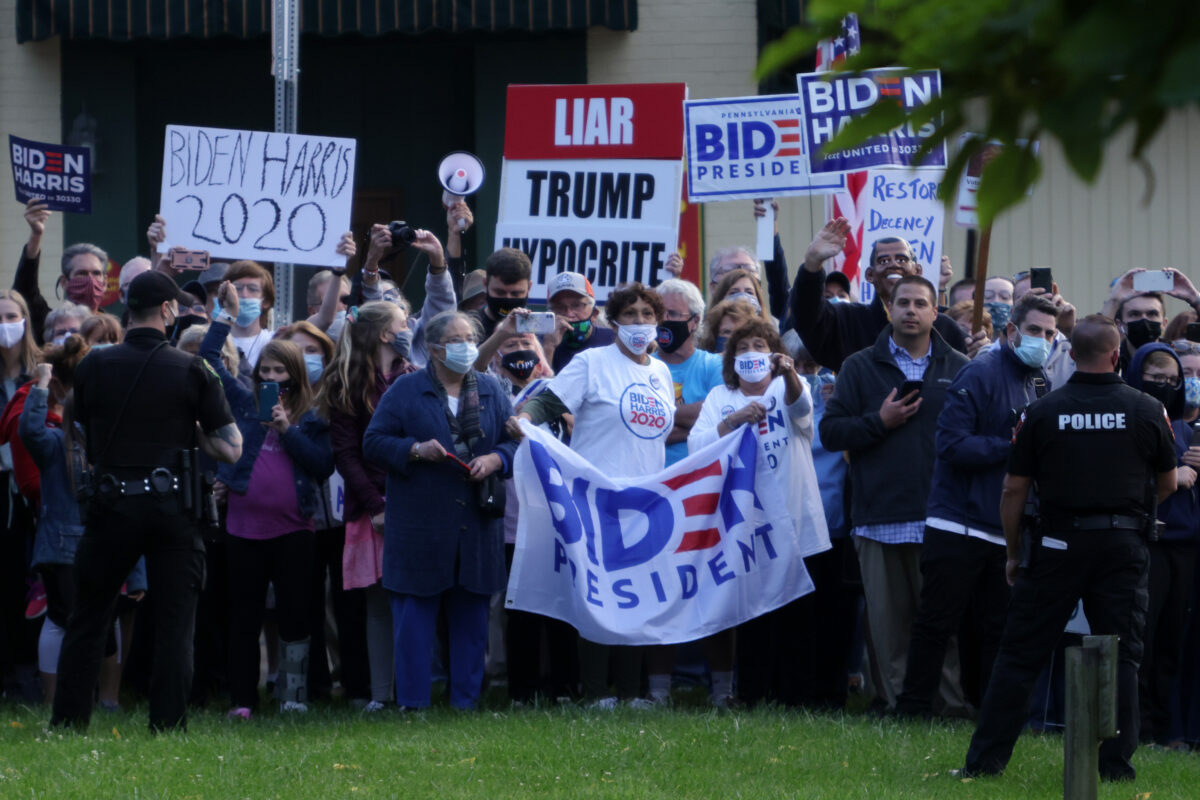 Biden this weekend will dispatch several hundred newly trained volunteers to engage voters across Nevada, Michigan, New Hampshire, and Pennsylvania—four states the campaign hopes to win in November. The effort, focusing on voters who are considered difficult to reach by phone, is expected to spread into several more battleground states and include many more volunteers in the next few days and weeks.
Campaign officials and volunteers acknowledge their virtual-contact strategy had holes they're hoping to fill with in-person conversations.
"It's just harder and harder to get people on the phone," said Patrick Sullivan, a Biden volunteer who lives in suburban Harrisburg, Pennsylvania. "So being able to go to someone's door and talk to them makes a big difference."
The willingness to send volunteers and paid workers door-to-door comes after Democrats, including Biden campaign officials, criticized the Trump campaign for in-person canvassing.
Lily Adams, a spokesperson for the Democratic National Committee, tweeted in August that the Trump campaign was "risking the lives of their staff, the lives of voters and risking becoming a super spreader organization during the middle of a pandemic."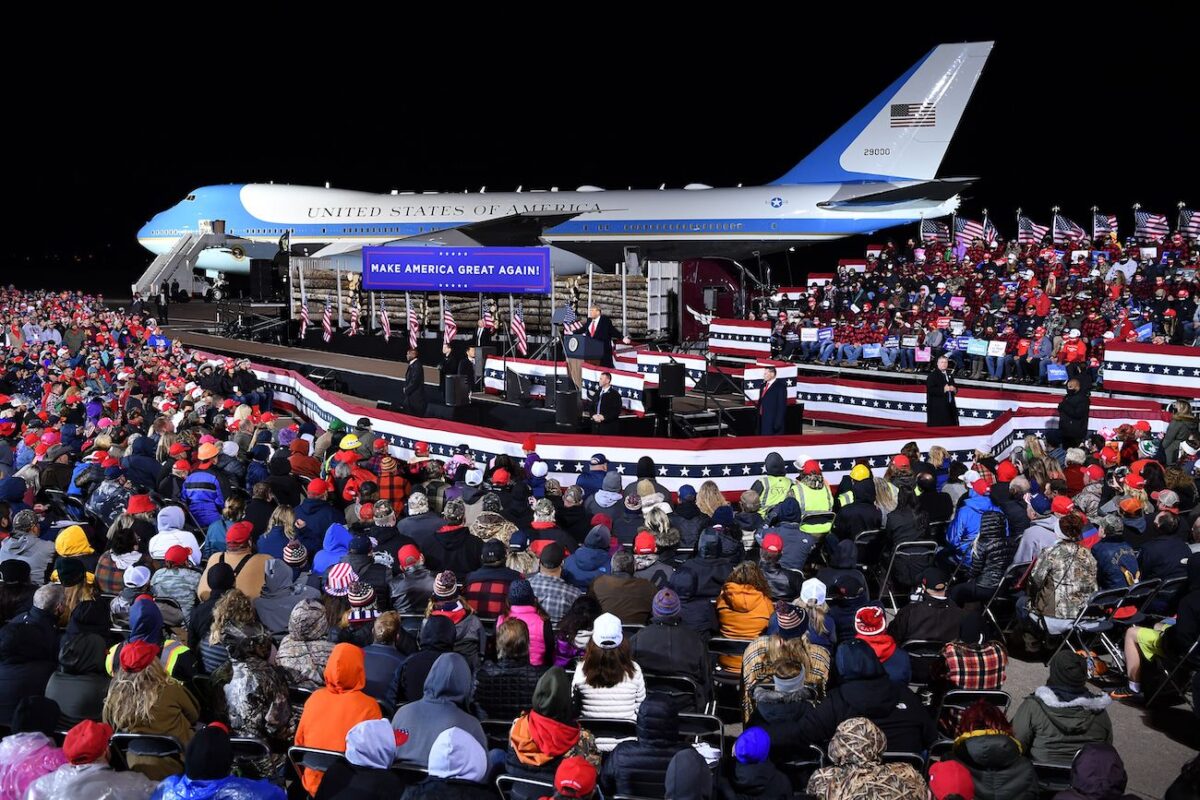 Questioned by Republicans what changed, Adams said on Twitter Thursday that there was "no use explaining differences and smart deployment with bad faith actors."
She pointed to the campaign's plan to arm volunteers with personal protective equipment, including masks, and have their temperatures checked.
Democrats have also said Trump's large rallies could lead to the spread of the CCP (Chinese Communist Party) virus, which causes COVID-19.
Tim Murtaugh, the Trump campaign's communications director, told The Epoch Times in an emailed statement: "First the Biden campaign said door knocking endangered people's lives. Then just a couple of weeks ago, they said door knocking didn't have any impact in elections. What changed? They know they're being hopelessly outworked on the ground and downballot Democrats in key states have been freaking out about it."
"The Biden campaign has been nowhere while the Trump campaign is everywhere. The President's 2.3 million volunteers have made more than 116 million voter contacts. You can't just parachute in a month before the election and hope to make up ground," he added.
Ahead of the voter outreach expansion, Biden's campaign has already opened 109 supply centers across 17 battleground states to help distribute campaign literature, lawn signs, and other materials for the canvassers.
Biden volunteers in Pennsylvania and Nevada began dropping campaign literature at voters' homes just last weekend, although they were instructed to avoid any direct conversations. Those conversations will begin this weekend following a series of training sessions designed to ensure Biden's team can engage with people at doorsteps as safely as possible.
The Associated Press contributed to this report.