Presumptive Democratic presidential nominee Joe Biden will participate in three debates with President Donald Trump, his campaign said Monday.
Biden's campaign said he expects to secure the nomination at the Democratic Party Convention, which would garner him a formal invitation from the Commission on Presidential Debates.
Biden will accept the invitation and participate in the debates, Jen O'Malley Dillon, Biden's campaign manager, said in a letter to the commission.
Biden's running mate, who has not yet been named, will be part of the vice-presidential candidates' debate on Oct. 7, she added.
"Joe Biden looks forward to facing Donald Trump in a multi-debate series that the American people have come to expert from their leaders," Dillon told the commission.
Biden is deferring to the commission on all the arrangements, including moderators, dates, and format.
But his campaign said it hopes the commission has plans in the event the COVID-19 pandemic is still going on in the fall. Debates could still be held with appropriate social distancing measures, Biden's campaign manager said, while the second debate should be in a town hall format, as it has been for presidential cycles since 1992.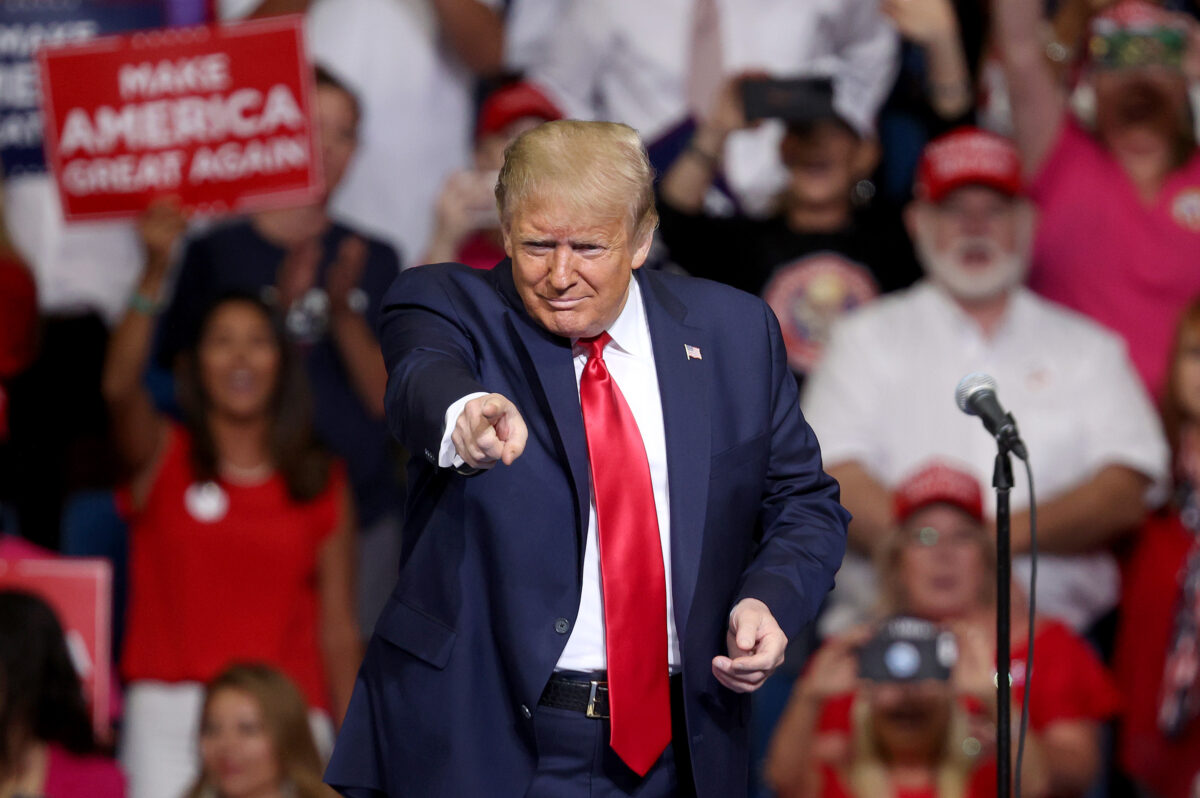 The commission, a nonprofit established in 1987 to sponsor and produce the general election debates, declined to comment on Biden's letter, referring The Epoch Times to an April 21 press release that said the commission was preparing the sites announced last year.
The debates are slated to take place on Sept. 29 at the University of Notre Dame in South Bend, Indiana; Oct. 15 at the University of Michigan in Ann Arbor, Michigan; and Oct. 22 at Belmont University in Nashville.
Tim Murtaugh, the Trump campaign's communications director, said in a statement sent to The Epoch Times: "It's pretty obvious that Joe Biden's handlers are afraid to send their candidate out without a script and teleprompter handy."
The campaign told news outlets last week that Rudy Giuliani, Trump's personal lawyer, was working to convince the commission to hold more than three debates.
"An earlier and longer debate schedule is necessary so Americans can see the clear difference between President Trump's vibrant leadership and Biden's confused meandering," Murtaugh added.
"Based on his performance in a Philadelphia speech last week, it's not a question of trusting Biden to answer the phone at 3:00 AM in an emergency, it's a question of whether he can answer it at 3:00 in the afternoon. It's been 81 days since Biden held a press conference and his handlers continue to encourage him to stay hidden. Americans deserve better."