The United States will send M1 Abrams main battle tanks to Ukraine as Kyiv's conflict with Russia nears its one-year anniversary, President Joe Biden confirmed on Jan. 25.
The president said during a White House announcement that the United States will send 31 tanks to Ukraine, adding that the "U.S. and Europe are fully united." He reiterated that the tanks are "not an offensive threat to Russia."
"That's what we all want: an end to this war," Biden said. "Our terms that preserve … Ukraine's sovereignty and territorial integrity and honor the U.N. Charter … they're the terms we're working on."
Earlier this week, unconfirmed reports that cited anonymous sources said the United States was poised to send dozens of its top battle tank to Ukraine after saying for months that it wouldn't be deployed in the country. Since the start of the conflict, Ukraine's government has asked for battle tanks from Western powers amid protracted fighting in the eastern portion of the country.
Previously, U.S. officials have said that the M1 Abrams' systems are too complex to operate and maintain, while adding that it would take months to get the tanks to Ukraine. It would also take months to train Ukrainians in using them.
Germany confirmed on Jan. 25 that it would send 14 of its high-tech Leopard tanks to Ukraine.
"Germany will always be at the forefront when it comes to supporting Ukraine," Chancellor Olaf Scholz told the German Parliament, to applause.
Berlin's move paves the way for pledges from other countries that field Leopards, which Germany made in the thousands and exported to allies. Finland said it would send them, as did Poland, which has already sought Berlin's approval.
Spain and the Netherlands said they were considering it, and Norway was reported to be discussing it. Britain has offered a company of 14 of its comparable Challengers, and France is considering sending its Leclercs.
Earlier in the day, Ukrainian President Volodymyr Zelenskyy told German media that the tanks would provide needed support.
"They do only one very important thing—they motivate our soldiers to fight for their own values, because they show that the whole world is with you," Zelenskyy told Germany's ARD channel.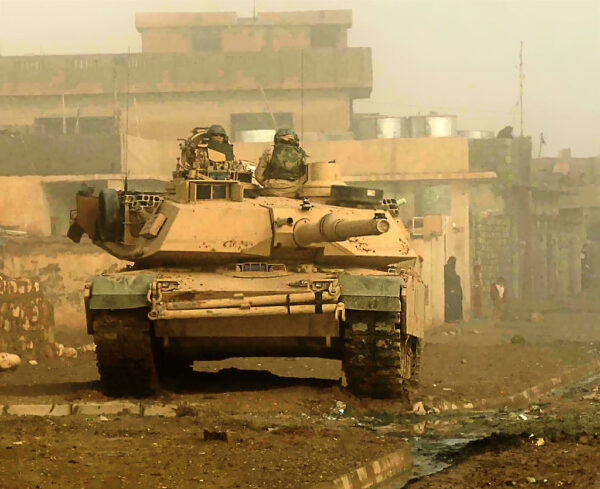 Ukrainian Defense Minister Oleksiy Reznikov said he spoke with U.S. counterpart Lloyd Austin on Jan. 25, promising "more good news to be announced soon." Reznikov said they discussed the "further strengthening of [Ukraine's army], including tank supplies and maintenance of the new armament."
Moscow Responds
Russian officials bristled at the reports saying Abrams and Leopard tanks would be sent to its enemy. Earlier this week, a top Russian envoy claimed that the Abrams tanks would be destroyed during fighting, while escalating American involvement in the war.
"If a decision to transfer to Kyiv M1 Abrams is made, American tanks without any doubt will be destroyed, as all other samples of NATO military equipment," Russia's ambassador to the United States, Anatoly Antonov, wrote in a Telegram statement. "The Americans are constantly raising the 'bar' of military assistance to their puppet government," he added.
Going further, Antonov echoed previous claims that the United States is using Ukraine as a decoy to carry out a "proxy" war against Russia.
"If the United States decides to supply tanks, it will be impossible to justify such a step using arguments about 'defensive weapons.' This would be another blatant provocation against the Russian Federation," he added. "No one should have illusions about who the real aggressor is in the current conflict."
The Russian Embassy in Berlin denounced Germany's "extremely dangerous decision" for sending the Leopard tanks, which, it said, "destroys the remnants of mutual trust" and could draw Germany into the war. Scholz pledged that no such thing would happen.
Western officials who support sending the tanks have dismissed Moscow's threats, arguing that Russia is already waging war at full tilt and has been deterred from attacking NATO or using nuclear arms.
Last week, allies pledged billions of dollars worth of military aid including hundreds of armored fighting vehicles and troop carriers. Those are seen as more effective for attacking enemy lines when used alongside tanks.
Reuters contributed to this report.