President Joe Biden agrees with former President Barack Obama on America needing to enforce its borders, the White House said Tuesday.
Obama told ABC's "Good Morning America" this week, in response to the flood of illegal immigrants into Del Rio, Texas, that immigration is a tough issue.
"It always has been because, on the one hand, I think we are naturally a people that wants to help others. And we see tragedy and hardship and families that are desperately trying to get here so that their kids are safe, and they're in some cases fleeing violence or catastrophe," Obama said. "At the same time, we're a nation state. We have borders. The idea that we can just have open borders is something that, as a practical matter, is unsustainable."
White House press secretary Jen Psaki told reporters in Washington that Biden was of the same mind.
"We don't have open borders. So, yes, he agrees," she said.
Of approximately 30,000 illegal immigrants who streamed into the Del Rio area between Sept. 9 and Sept. 24, nearly half have been released into the U.S. interior, according to Homeland Security Secretary Alejandro Mayorkas.
Just 4,000 have been deported.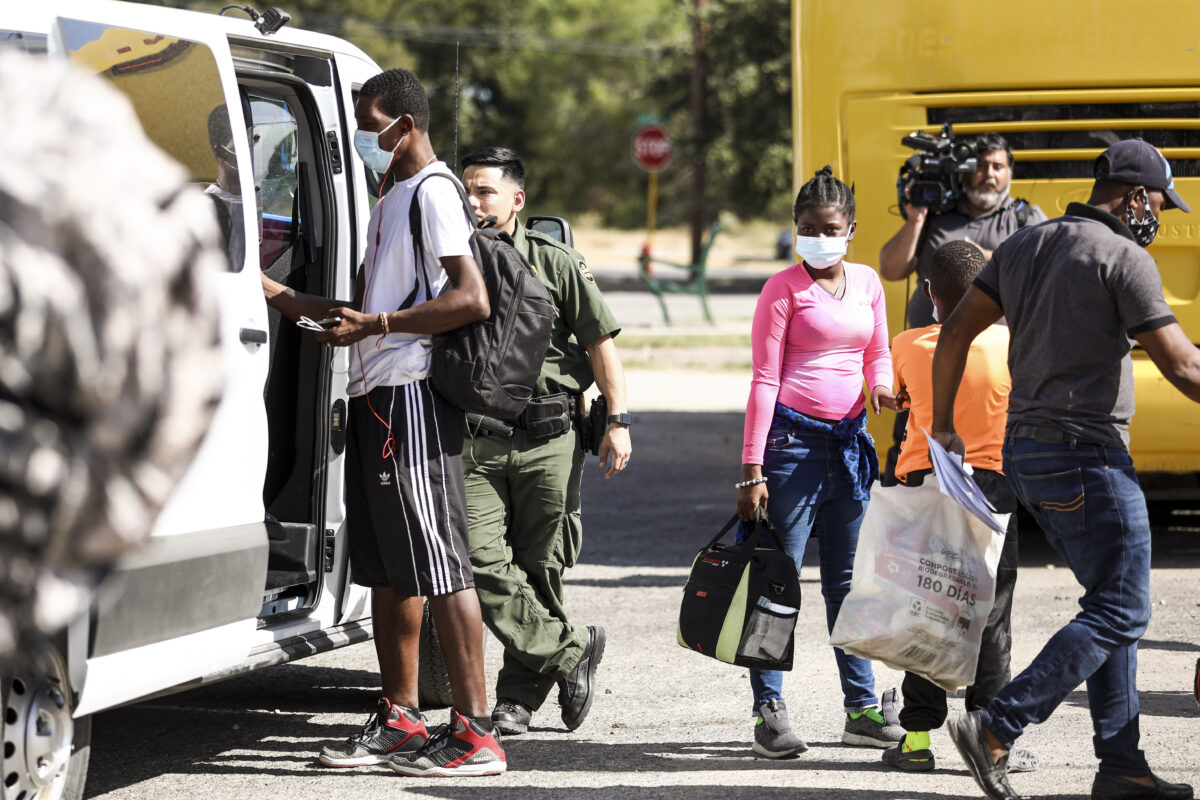 That's because President Joe Biden and top administration officials like Mayorkas have loosened or reversed key Trump-era immigration enforcement policies like "Remain in Mexico" and expulsion of illegal immigrant children who arrive without a responsible adult, critics say.
"This is the very definition of open borders. Pres Biden's reckless policies are incentivizing people from around the world to make the dangerous journey," Republicans on the House Homeland Security Committee said in a recent statement.
"Biden's open border policies have created one of the worst border crises in history. We need to revert to Trump-era solutions like building the wall and the Remain in Mexico policy," Rep. Jim Hagedorn (R-Minn.) added, highlighting how apprehensions at the southern border topped 200,000 for the second consecutive month in August.
Administration officials, though, say their goal of reforming the immigration system is working, noting that apprehensions dipped slightly from the month before.
Psaki, speaking on the same day Florida sued the administration over its enforcement policies, defended the widespread release of illegal immigrants.
Title 42, a Centers for Disease Control and Prevention order lets the administration expel immigrants due to the COVID-19 pandemic. But some are exempted from the order, including people who claim asylum, Psaki noted.
Those who are let go are placed into immigration proceedings and not all will be allowed to stay in the United States, she said.
"So it is not accurate to suggest or for anyone who is contemplating coming to the border to think that they're going to come to the border and be allowed to stay long term in the United States. There's an immigration process, immigration proceedings," she said.
"We're continuing to apply Title 42 at the border. We are continuing to convey through a range of means, communicating directly with people through paid media and otherwise, this is not the time to come," she added.