The Biden administration is set to announce a new ambitious plan that will reduce the world's global methane emissions by 30 percent by 2030, starting with oil and gas wells.
The new U.S. Methane Emissions Reduction Action Plan will utilize "commonsense regulations, catalytic financial incentives, transparency and disclosure of actionable data, and public and private partnerships" to identify and reduce methane emissions in a cost-effective manner from all major sources, the White House said in a statement on Nov. 2.
The administration says this will help "protect public health, promote U.S. innovation in new technologies," and help create jobs for tens of thousands of skilled workers across the United States.
Specifically, it will introduce new regulations that "will significantly broaden and strengthen methane emissions reduction for new oil and gas facilities" and will require that states develop plans to reduce methane emissions from existing sources nationwide, which the administration estimates to include roughly 300,000 oil and gas well sites.
The oil and gas industry is the largest industrial source of methane emissions in the United States and responsible for approximately 30 percent of total methane emissions.
The White House says the new requirement will reduce emissions from those sources by approximately 75 percent.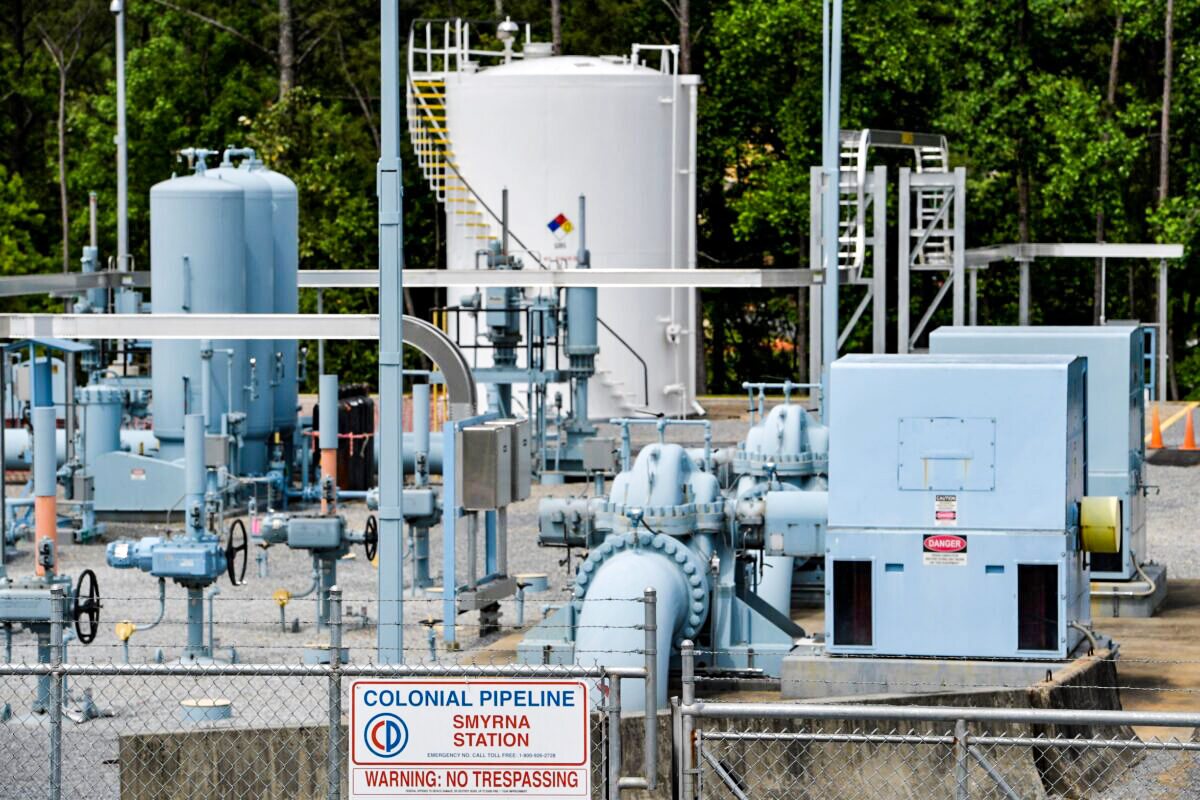 The Department of Transportation's Pipeline and Hazardous Materials and Safety Administration is also implementing the bipartisan PIPES Act by upgrading and expanding pipeline rules. Those rules will require oil and gas operators to cut methane leaks and excursions. The Department of the Interior (DOI) will also be tackling the venting and flaring of methane from oil and gas operations and well closures on public lands and waters.
Landfill methane emissions, which are the second largest industrial source of methane in the United States, will also be reduced as part of the plan and the Environmental Protection Agency will be "ramping up an initiative to reduce the food loss and waste that serves as a major contributor to landfill methane emissions," the White House said.
Meanwhile, the DOI will launch an "aggressive program" to plug hundreds of thousands of abandoned oil and gas wells, including many that are still venting methane, which the administration says will lead to the employment of more union workers across the country.
President Joe Biden's unveiling of the new plan coincides with the second day of the COP26 climate summit, also called Conference of the Parties 26, in Glasgow, Scotland.
Leaders, including President Joko Widodo of Indonesia, President Ivan Duque of Colombia, and Democratic Republic of Congo President Felix Tshisekedi, are currently in attendance at the climate summit to discuss key issues related to global warming and setting new emissions reduction goals.
Biden has set a target to slash greenhouse gas emissions by more than 50 percent by 2030 but is struggling to gain congressional approval of his $1.75 trillion social-climate spending package.
"The timing of this is critical. As we speak, world leaders are gathering right now in Glasgow and they are looking to the United States for true leadership," U.S. Environmental Protection Agency Administrator Michael Regan told Reuters in an interview about the plan. "This proposal is absolutely bold, aggressive, and comprehensive."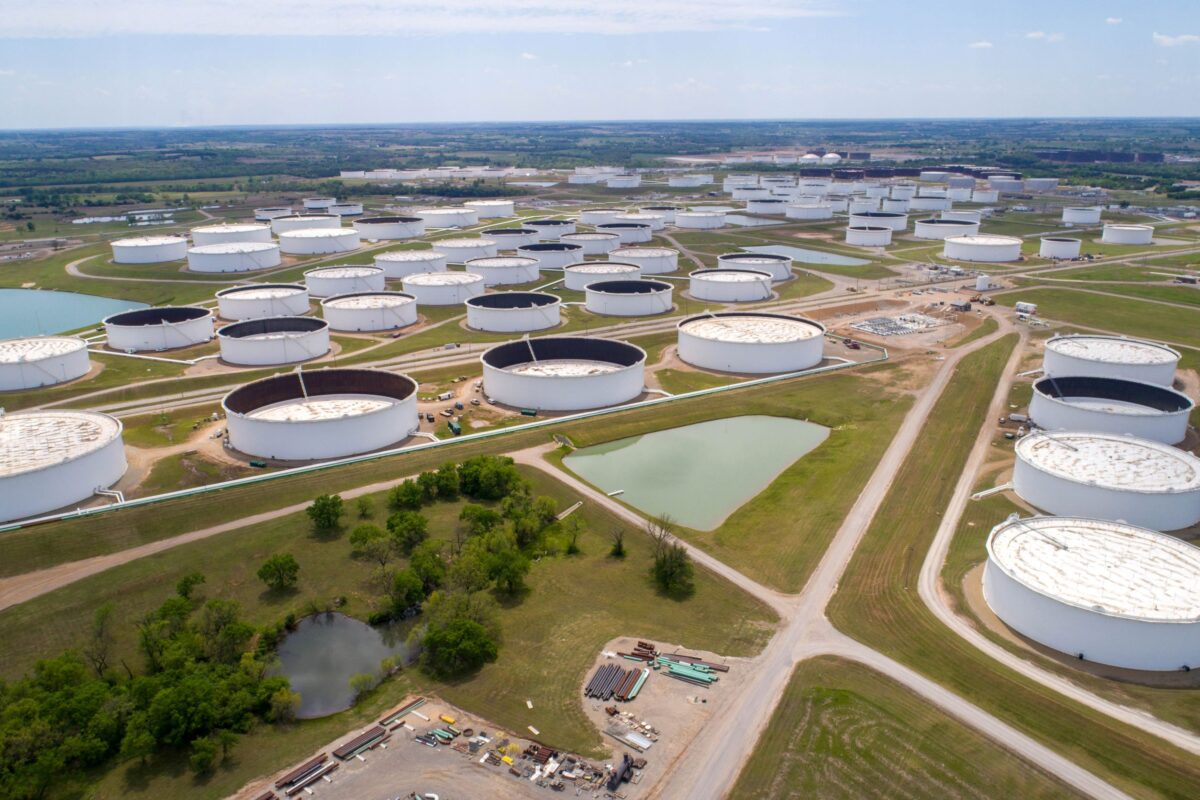 While many have championed Biden's ambitious push toward green energy, the president has also faced criticism from those working in the oil and gas industry.
Jerry Simmons, the president of the Domestic Energy Producer Alliance (DEPA) last month said Biden's policies are hindering U.S. oil and gas companies from producing energy commodities, driving up the price, which in turn results in consumers paying more.
DEPA is a nationwide collaboration of 39 coalition associations representing individuals and companies who engage in domestic onshore oil and natural gas exploration and production.
Simmons noted that on his first day in office, Biden revoked the Keystone XL oil pipeline contract, a 1,700-mile pipeline that was designed to carry roughly 800,000 barrels of oil a day from Alberta to the Texas Gulf Coast, passing through Montana, South Dakota, Nebraska, Kansas, and Oklahoma.
"They encouraged banking to not lend to oil and gas and fossil fuels, so coal companies as well. So our access to capital dried up this year, and it became very difficult … it's a host of things that have happened that have caused these prices to go up," he said.
"The idea that you have a federal government that has said it wants to do away with oil, gas, and coal by 2050, that makes it very hard for people to think about it as a future resource," Simmons continued.
"The Biden administration has done all they can to hinder us. We have some tax deductions that we get for doing business in this country that they're trying to remove, and again, that drives up the cost and when you drive up costs, people stop doing certain businesses, or they increase the cost of doing that business and pass it on to the consumer, which is exactly what's happening," the DEPA president added.