The White House has ordered officials in Immigration and Customs Enforcement (ICE) and Customs and Border Protection (CBP) to stop using several terms, including "illegal alien," "alien," and "assimilation," The Epoch Times confirmed.
Memos sent by Tae Johnson, acting director of ICE, and Troy Miller, acting head of CBP, were distributed to top leaders within the two agencies.
Terms that are to be changed include "alien," which is now "noncitizen" or "migrant"; "unaccompanied alien children" is now "noncitizen unaccompanied children"; "undocumented alien" is now "undocumented noncitizen," "undocumented individual," or simply "migrant"; and "illegal alien" is now "undocumented noncitizen," "undocumented individual," or simply "migrant," according to the memos obtained by The Epoch Times.
In addition, "assimilation" has been changed to "integration," or "civic integration."
"As the nation's premier law enforcement agency, we set a tone and example for our country and partners across the world," Miller said in the CBP memo. "We enforce our nation's laws while also maintaining the dignity of every individual with whom we interact. The words we use matter and will serve to further confer that dignity to those in our custody."
Johnson, meanwhile, issued a similar comment.
"This guidance," he said, "applies to communications such as agency outreach efforts, internal documents, and overall communications with stakeholders, partners, and the general public."
On social media and in statements, ICE and Border Patrol often use the term "illegal alien" to refer to individuals who have been taken into custody after illegally crossing into the United States. Previously, the agencies and other federal agencies used the term "illegal immigration" to refer to the phenomenon.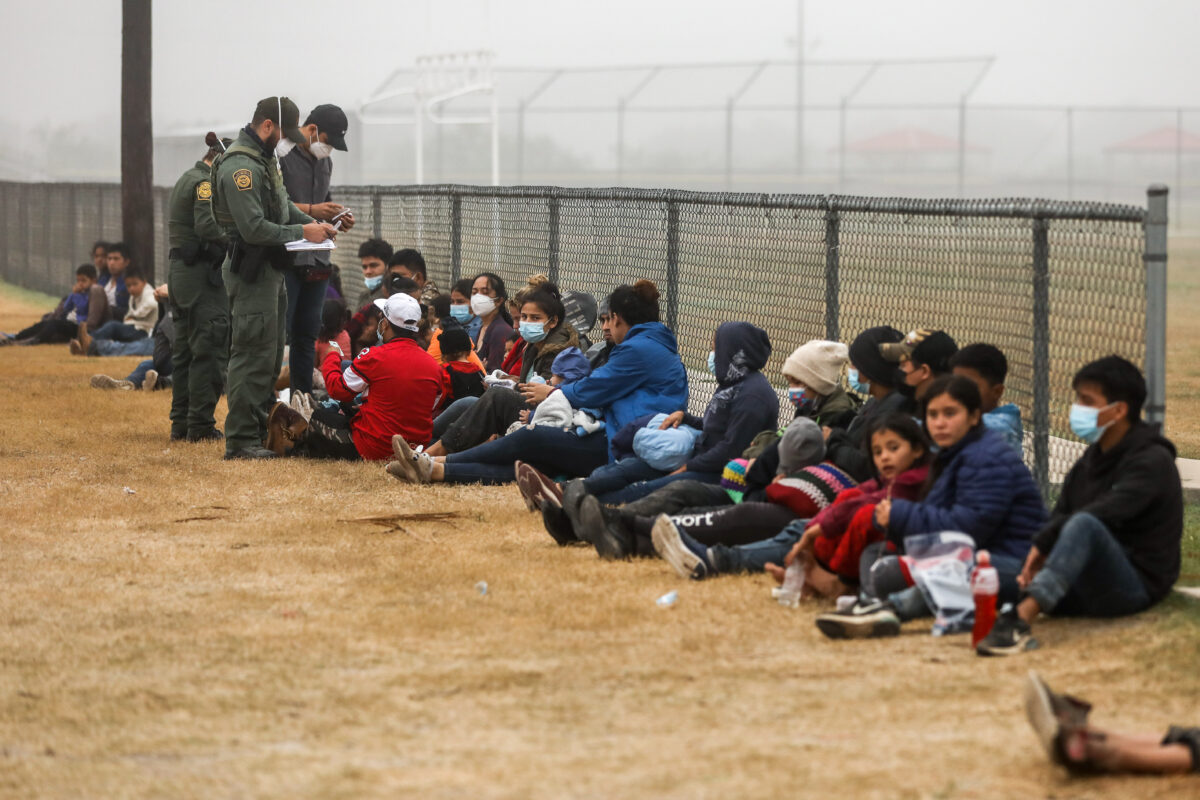 Immigration advocacy groups and Democrats typically favor terms such as "noncitizens," "undocumented," "unauthorized," or "without status," while eschewing terms with the "illegal" moniker. Previous proponents of the "illegal immigrant" term have said that "undocumented" doesn't properly convey that such individuals have, in fact, crossed the border and remain in the United States illegally.
Immigration advocates also say the terms "illegal immigrant" or "illegal alien" are dehumanizing, while the latter evokes images of UFOs and space aliens.
The two memos appear to be part of a broader push by the Biden administration to scrap Trump-era immigration rules, including the "Remain in Mexico" policy, and halt construction of the U.S.–Mexico border wall. However, Republicans and some Democrats have argued that former President Donald Trump's policies and messaging were effective, and rejecting them has led to a historic surge in illegal immigrants along the southern border.
Biden proposed removing the term "alien" from federal immigration laws in a citizenship bill he sent to Congress on Jan. 20, his first day as president, according to the White House. It would be replaced by "noncitizen."
In March, meanwhile, Border Patrol agents apprehended 172,000 illegal immigrants, according to data provided by the agency. The head of the National Border Patrol Council, Brandon Judd, said it may have been "the biggest surge that we've ever seen in the history of the Border Patrol."
The Washington Post first reported on the administration's order over the weekend.