U.S. intelligence officials only have "low to moderate confidence" in reports that Russia offered bounties to the Taliban for the killing of American troops, an official revealed on Thursday.
"The United States intelligence community assesses, with low to moderate confidence, that Russian intelligence officers sought to encourage Taliban attacks against U.S. and coalition personnel in Afghanistan in 2019 and perhaps earlier, including through financial incentives and compensation," a senior official in President Joe Biden's administration told reporters on a phone call.
"U.S. intelligence community agencies have low to moderate confidence in this judgment, in part because it relies on detainee reporting and due to the challenging operating environment in Afghanistan," the official added.
The conclusion is based on information and evidence of connections between criminal agents in Afghanistan and elements of the Russian government.
Similar to past administrations, officials in Biden's government share critical details on an array of subjects with reporters on the condition they're not identified by name.
Reporting on the supposed pay-for-murder offers from Russia emerged last year. The New York Times, the first to report on the alleged scheme, published a story that portrayed it as confirmed by intelligence officials, with little qualification, and claimed that then-President Donald Trump was briefed on the matter, which he derided as "fake news."
In follow-up articles, the paper has undermined its original article. In a piece on the senior official's admission, the paper reported, citing former intelligence officials, that "it is rare in the murky world of intelligence to have courtroom levels of proof beyond a reasonable doubt about what an adversary is covertly doing."
Russia has denied the accusations, describing them as "nonsense."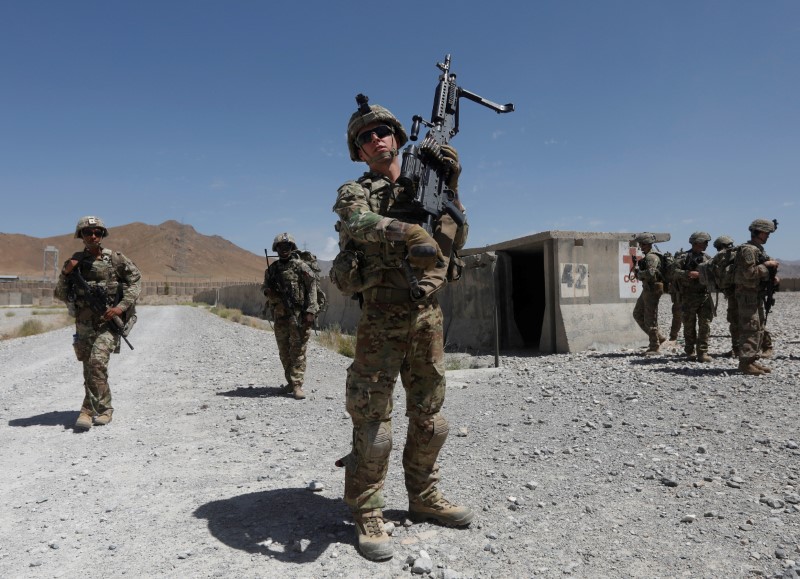 Top Republicans last year described the intelligence as unverified and inconclusive and intelligence chiefs said the leak of classified information served to disrupt vital work to assess and mitigate threats.
No one has been prosecuted for the leak as of yet.
Biden as a candidate harshly criticized the Trump administration for not acting on the intelligence and on April 15 imposed fresh sanctions on Russia.
In a White House fact sheet explaining the move, the bounty accusation was included.
"The Administration is responding to the reports that Russia encouraged Taliban attacks against U.S. and coalition personnel in Afghanistan based on the best assessments from the Intelligence Community (IC)," the briefing paper said.
"Given the sensitivity of this matter, which involves the safety and well-being of our forces, it is being handled through diplomatic, military and intelligence channels. The safety and well-being of U.S. military personnel, and that of our allies and partners, is an absolute priority of the United States."
The sanctions, though, were primarily predicated on cyberattacks and election interference that intelligence officials have determined were carried out by Russia.
"We have noted our conclusion of the review that we conducted on the bounties issue and we have conveyed— through diplomatic, intelligence, and military channels—strong, direct messages on this issue, but we are not specifically tying the actions we are taking today to that matter," a senior administration official said. "We are tying it to the SolarWinds and election interference matters."