The White House responded to a report this week claiming that the Department of Homeland Security (DHS) would restart construction of the U.S.–Mexico border wall to shore up gaps in the current barrier, after President Joe Biden issued an executive order months ago to pause construction.
DHS Secretary Alejandro Mayorkas reportedly said that there's "room to make decisions" on finishing "gaps in the wall," according to the Washington Times, which cited notes of a conversation between Mayorkas and Immigration and Customs Enforcement officials. The Epoch Times hasn't been able to independently confirm the authenticity of the remarks and has contacted DHS for comment on the story.
White House press secretary Jen Psaki on April 6 told reporters that "there is some limited construction that has been funded and allocated for, but it is otherwise paused," adding that some of the wall has "already been funded through a congressional authorization and funding allocation."
"It's paused while agencies are developing a plan for the president on the management of the federal funds," she said. "When the administration took office, as you referenced, funds had been diverted from congressionally appropriated military construction projects and other appropriated purposes toward building the wall.
"And wall construction was being challenged in multiple lawsuits—and for much of the wall, I should say; not all of it—by plaintiffs who allege serious environmental and safety issues.
"Federal agencies are continuing to review wall contracts and develop a plan to submit to the president soon."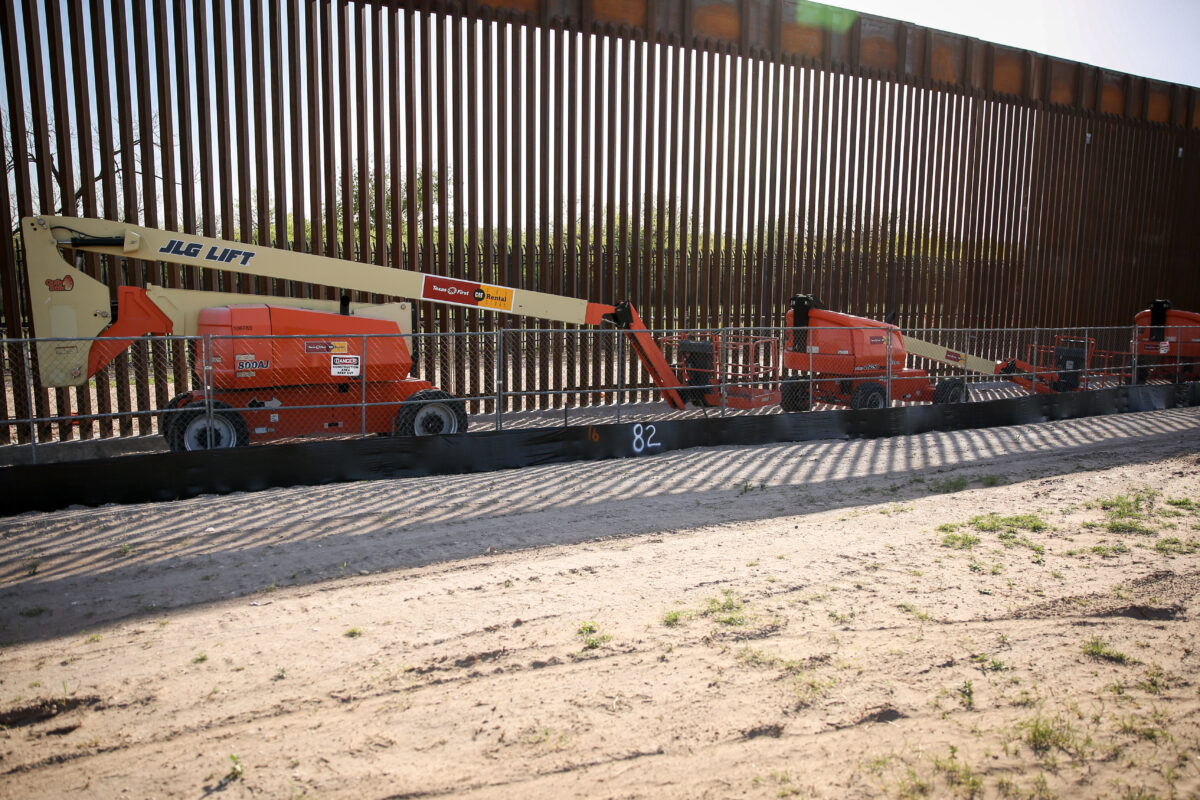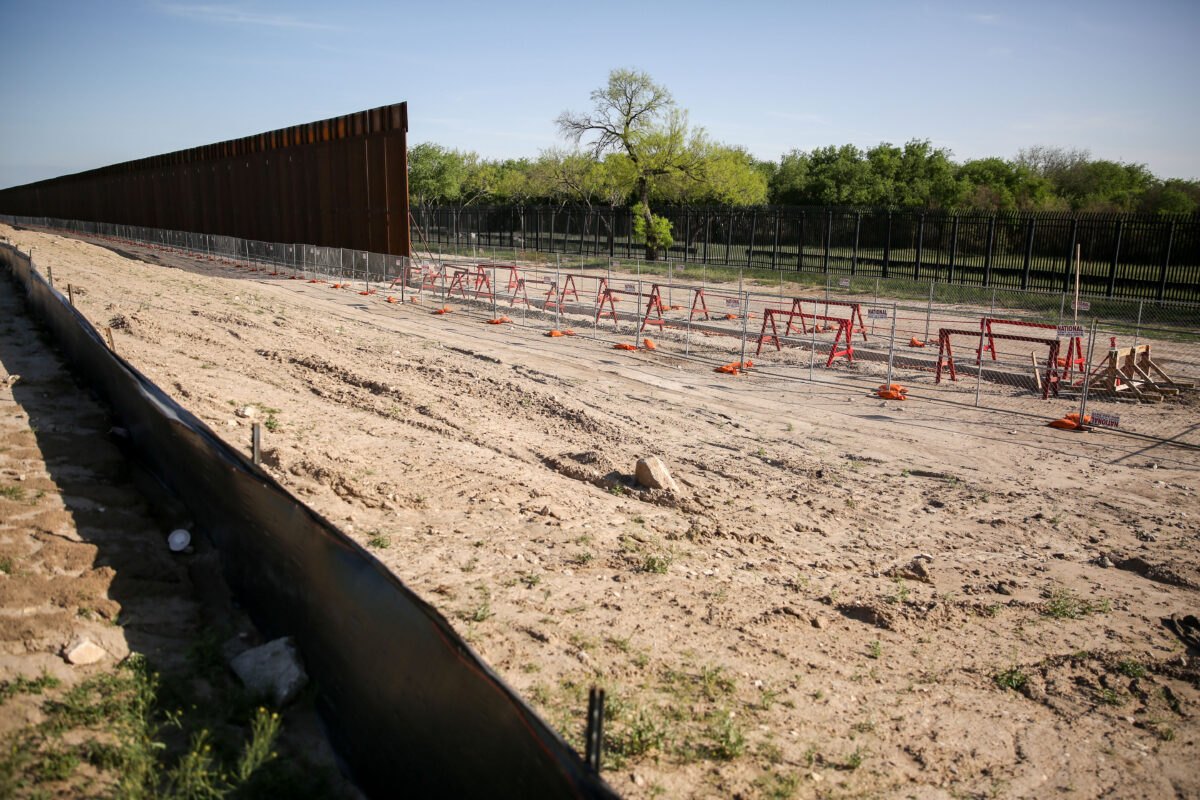 During his first week in office, Biden issued an executive order halting the construction of the barrier, which was a signature promise of former President Donald Trump during his 2016 campaign. Trump's administration was able to construct more than 450 miles of the wall before he left office. One of the final trips Trump took as president was a visit to the border wall in Texas in mid-January.
Biden, in stopping the construction of the wall, said he considered it wasteful spending.
"Like every nation, the United States has a right and a duty to secure its borders and protect its people against threats. But building a massive wall that spans the entire southern border is not a serious policy solution," Biden said at the time. "It is a waste of money that diverts attention from genuine threats to our homeland security."
Days after the executive action was taken, Customs and Border Protection confirmed that wall construction had been halted.
But in late March, the Government Accountability Office (GAO) confirmed reports that it's investigating the construction freeze.
A spokesperson told The Epoch Times, "Yes, we received a congressional request for a legal opinion on the matter, and we have accepted that request." The exact nature of the GAO investigation was not disclosed.
Sen. Roy Blunt (R-Mo.) told Politico, which reported on GAO's probe, that Biden should know that "it's the Congress's job to authorize how the money is spent and the president's job to spend it efficiently."