President Joe Biden on Dec. 14 announced the administration has ordered Pfizer's COVID-19 antiviral pills for 10 million Americans.
Biden in a statement said he's "encouraged" by Phase 2/3 data on Pfizer's Paxlovid pill that suggests it's effective at reducing the risk of severe illness in people infected with COVID-19, the disease caused by the CCP (Chinese Communist Party) virus.
"Several steps remain before the Pfizer pill can become available, including authorization by the Food and Drug Administration," the president said. "To make sure that we are ready, my Administration has already placed an order for enough of these pills to treat 10 million Americans.
"Getting vaccinated and getting your booster shot remain the most important tools we have to save lives. But if this treatment is indeed authorized—and once the pills are widely available—it will mark a significant step forward in our path out of the pandemic."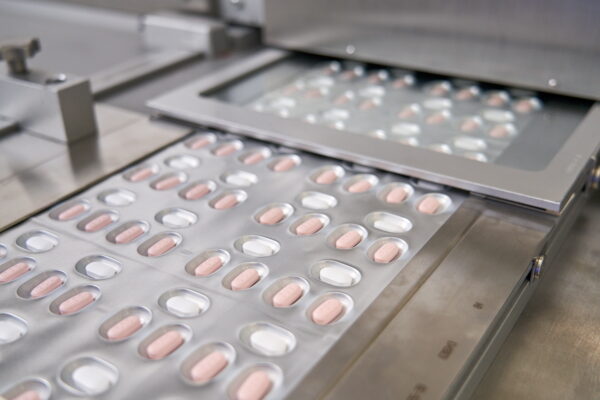 Earlier on Dec. 14, Pfizer stated that its COVID-19 pill showed near 90 percent efficacy in preventing hospitalizations and deaths in high-risk patients, and recent lab data suggests the drug retains its effectiveness against the highly transmissible Omicron variant of COVID-19.
In November, the U.S. drugmaker said the oral medicine was around 89 percent effective in preventing hospitalizations or deaths when compared to placebo, based on interim results in around 1,200 people. Data from its final analysis of the trial disclosed on Dec. 14 includes an additional 1,000 people.
Nobody in the trial who received the Pfizer treatment died, compared with 12 deaths among placebo recipients, the authors reported.
Pfizer's antiviral pills are taken with the older antiviral ritonavir every 12 hours for five days beginning shortly after the onset of symptoms. If authorized, the treatment will be sold as Paxlovid.
"It's a stunning outcome," Pfizer Chief Scientific Officer Mikael Dolsten said on Dec. 14.
"We're talking about a staggering number of lives saved and hospitalizations prevented. And of course, if you deploy this quickly after infection, we are likely to reduce transmission dramatically."
Dolsten said he expected the pill will receive authorization from the U.S. Food and Drug Administration and other regulatory agencies soon for use in high-risk individuals.
"We're in very advanced regulatory dialogues with both Europe and the UK, and we have dialogues with most of the major regulatory agencies globally," he said.
Biden said he hopes the combination of widespread vaccinations and boosters, testing, and pills "will help us further reduce the impact of COVID-19 on our lives and our economy."
Reuters contributed to this report.