The Biden administration on Aug. 24 finalized a rule to preserve and fortify the Deferred Action for Childhood Arrivals (DACA) program, which shields certain immigrants who came to the United States illegally as children from deportation.
"Today, we are taking another step to do everything in our power to preserve and fortify DACA, an extraordinary program that has transformed the lives of so many Dreamers," Secretary of Homeland Security Alejandro Mayorkas said in a statement upon announcing the final rule issued by the Department of Homeland Security (DHS).
"Thanks to DACA, we have been enriched by young people who contribute so much to our communities and our country. Yet, we need Congress to pass legislation that provides an enduring solution for the young Dreamers who have known no country other than the United States as their own."
The controversial program has been governed for the past 10 years by a DHS memorandum that created it, introduced under former President Barack Obama in June 2012, following failed immigration reform negotiations on Capitol Hill. At the time, Obama characterized the move as a "temporary, stopgap measure."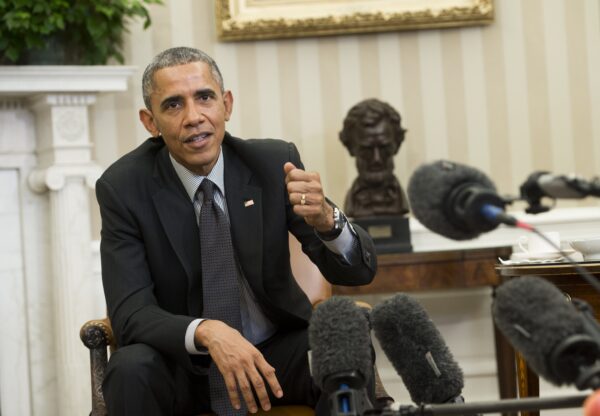 The DACA program began accepting applications in August 2012. It gave eligible recipients, known as "dreamers," a renewable, two-year reprieve from deportation, as well as work authorization and access to social security. To be eligible for DACA, the applicant must have illegally arrived in the country before their 16th birthday and must have been under 31 when they applied, among other criteria.
More than 800,000 young people have been allowed to remain in the United States under DACA, according to the Migration Policy Institute. Of these, more than 600,000 immigrants have remained active DACA recipients at the end of March, according to data from the U.S. Citizenship and Immigration (pdf).
In 2017, President Donald Trump announced he would rescind DACA, but court rulings and the Biden administration have kept DACA in place.
Eligibility Criteria Retained
The DHS's final rule (pdf) is set to be effective Oct. 31, replacing the 2012 memo. It codifies the existing DACA policy, with limited changes, into federal regulation.
The final rule was subject to public comments as part of a formal rule-making process intended to improve its chances of surviving lawsuits challenging it. More than 16,000 comments were received during the public comment period. The Biden administration first proposed the rule in September 2021.
The final rule keeps eligibility criteria the same, whereby applicants must prove they had illegally arrived in the United States by age 16 before June 2007. It also retains the existing process for DACA applicants to seek work authorization, and "affirms the longstanding policy that DACA is not a form of lawful status but that DACA recipients, like other deferred action recipients, are considered 'lawfully present' for certain purposes," the DHS announced.
Since July 2021, the DACA program has been closed to new registrants due to an injunction (pdf) from the U.S. District Court for the Southern District of Texas, which has prohibited the DHS from granting initial DACA requests and related work authorization under the final rule. The injunction was issued in an ongoing lawsuit initially filed by Texas and other Republican-led states in May 2018. Because the injunction has since been partially stayed, the DHS can currently grant DACA renewal requests under the final rule.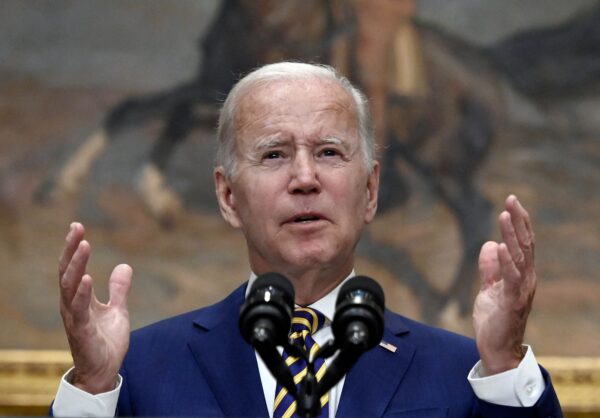 President Joe Biden, who served as vice president under the Obama administration, said in a statement on Aug. 24: "I will do everything within my power to protect Dreamers."
He said that Republicans in Congress "should stop blocking a bill that provides a pathway to citizenship for Dreamers."
His comments come after the Democrat-majority U.S. House in March 2021 passed a bill—the "American Dream and Promise Act," H.R. 6—that would provide a path to legal status, permanent residency, and citizenship for the "dreamers."
According to the Migration Policy Institute, an estimated 4.4 million illegal immigrants in total could become eligible for permanent residency if the Dreamers bill becomes law. In order to pass Congress, the measure would need 10 Republicans to join all Democrats in the U.S. Senate to meet the chamber's 60-vote threshold.