Americans will see $2,000 stimulus checks if Senate hopefuls Raphael Warnock and Jon Ossoff are elected, Democratic presidential nominee Joe Biden told a rally on Monday.
"By electing Jon and Reverend Warnock, you can make an immediate difference in your own lives and the lives of people all across this country. Because their election will put an end to the block in Washington on the $2,000 in stimulus checks and that money will be going out the door," Biden said during a drive-in event in Atlanta.
Democrats, with President Donald Trump's support, passed a bill late last year that would have sent $2,000 checks to most Americans, but it was blocked by Republicans in the Senate.
Ossoff is trying to unseat David Perdue, whose term expired over the weekend, while Warnock is attempting to gain the seat held by Sen. Kelly Loeffler (R-Ga.).
"If you send Jon and the reverend to Washington, those $2,000 checks are going out the door, restoring hope and decency and honor to so many people struggling right now. If you send Senators Perdue and Loeffler back to Washington, those checks will never get there. It's just that simple. The power is literally in your hands," Biden added.
The bill in question would have increased the $600 stimulus checks that were part of a package approved by Congress and signed by Trump to $2,000, in addition to raising the amount parents received for each child.
Senate Republicans said they blocked the bill because they were worried about the national debt and about direct payments going to people who kept their job throughout the COVID-19 pandemic.
"Our colleagues who purport to be the champions of vulnerable Americans now say that what struggling people really need is for Congress to stop focusing on targeted relief for them specifically and to instead send thousands of dollars to people who don't need the help," Senate Majority Leader Mitch McConnell (R-Ky.) said on the Senate floor in Washington on Dec. 31.
McConnell later introduced his own bill, which combined the increased checks with other measures such as a repeal of Section 230 of the Communications Decency Act. The bill, which hasn't been brought to a vote, is opposed by Democrats.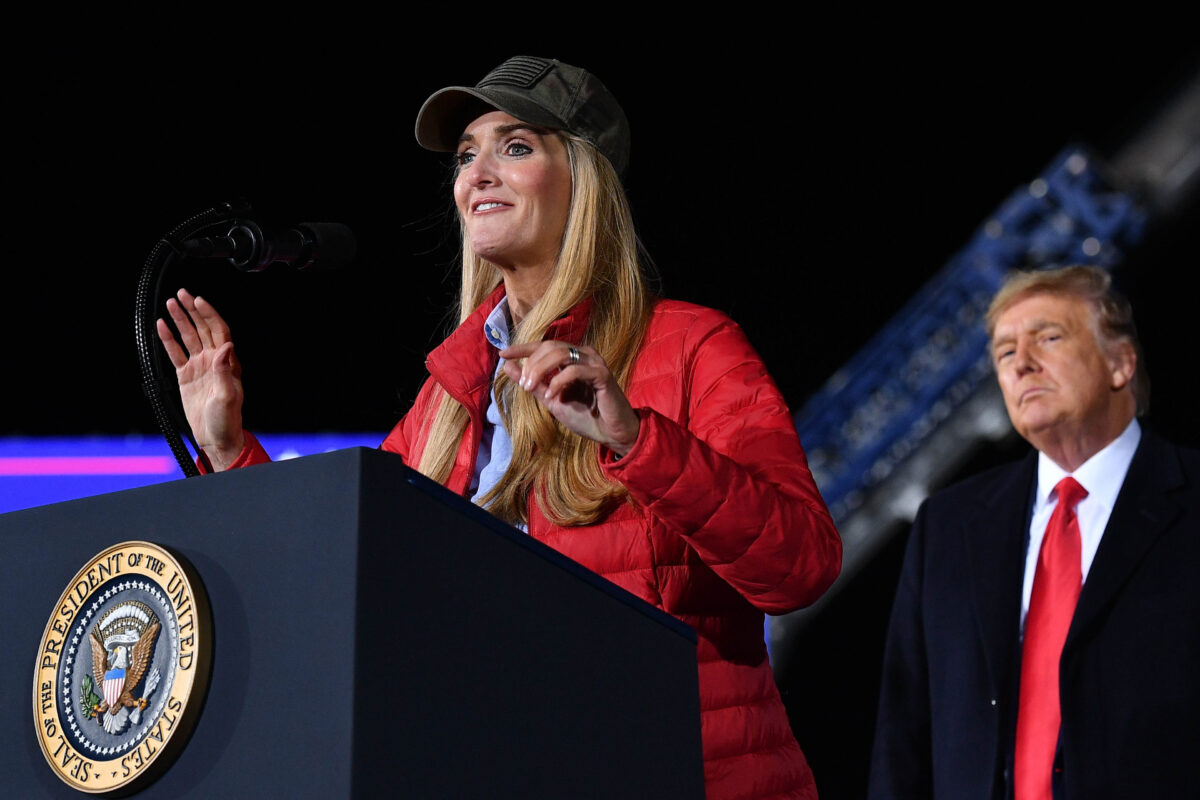 Both Perdue and Loeffler were among the Senate Republicans who expressed support for the $2,000 checks, but Senate rules rendered them helpless to McConnell's maneuvering.
Trump, campaigning in Dalton on Monday, told a rally that, "Kelly and David also both strongly support my efforts to provide $2,000 stimulus checks to hardworking Americans across Georgia and across the nation."
The unusual twin runoff elections in Georgia have attracted nationwide attention because of the stakes. Republicans can keep control of the Senate if they win just one of the races, while Democrats can flip the body if they win both races and secure the White House.
In the latter scenario, Democrats would control the House of Representatives, the Senate, and the presidency, though their majority in the House is severely diminished after a series of losses in the general election.
House Speaker Nancy Pelosi (D-Calif.) won the speaker's race on Sunday, narrowly beating Republican Leader Kevin McCarthy (R-Calif.).
Rep. Hakeem Jeffries (D-N.Y.), chairman of the House Democratic Caucus, told reporters on Monday that the $2,000 checks are "unfinished business that should be continued as part of our effort to provide additional relief to the American people."