Amazon founder and world's richest man, Jeff Bezos, told shareholders in his final letter as chief executive that the company needs to "do a better job" for its employees, while signaling a strategic shift in Amazon's priorities and pushing back against criticism of its work practices.
Bezos said in the letter that Amazon is expanding its mission to give more prominence to workplace safety and employee satisfaction.
"We have always wanted to be Earth's Most Customer-Centric Company. We won't change that. It's what got us here. But I am committing us to an addition. We are going to be Earth's Best Employer and Earth's Safest Place to Work," Bezos wrote.
Bezos also said that Amazon's recent defeat of an attempt by some workers to form the company's first union in Alabama did not bring him "comfort."
"Does your chair take comfort in the outcome of the recent union vote in Bessemer? No, he doesn't," Bezos wrote.
Amazon warehouse workers in Bessemer voted against forming a union by a more than a 2-to-1 margin. Workers who opted against joining the Retail, Wholesale, and Department Store Union (RWDSU) said they were unconvinced that the union could improve conditions that are already better than most entry-level jobs in the area.
"Amazon is not perfect, there are flaws, but we are committed to correcting those flaws and management has been, thus far, on board with us," William Stokes, who works in the warehouse, told reporters in a press conference organized by Amazon.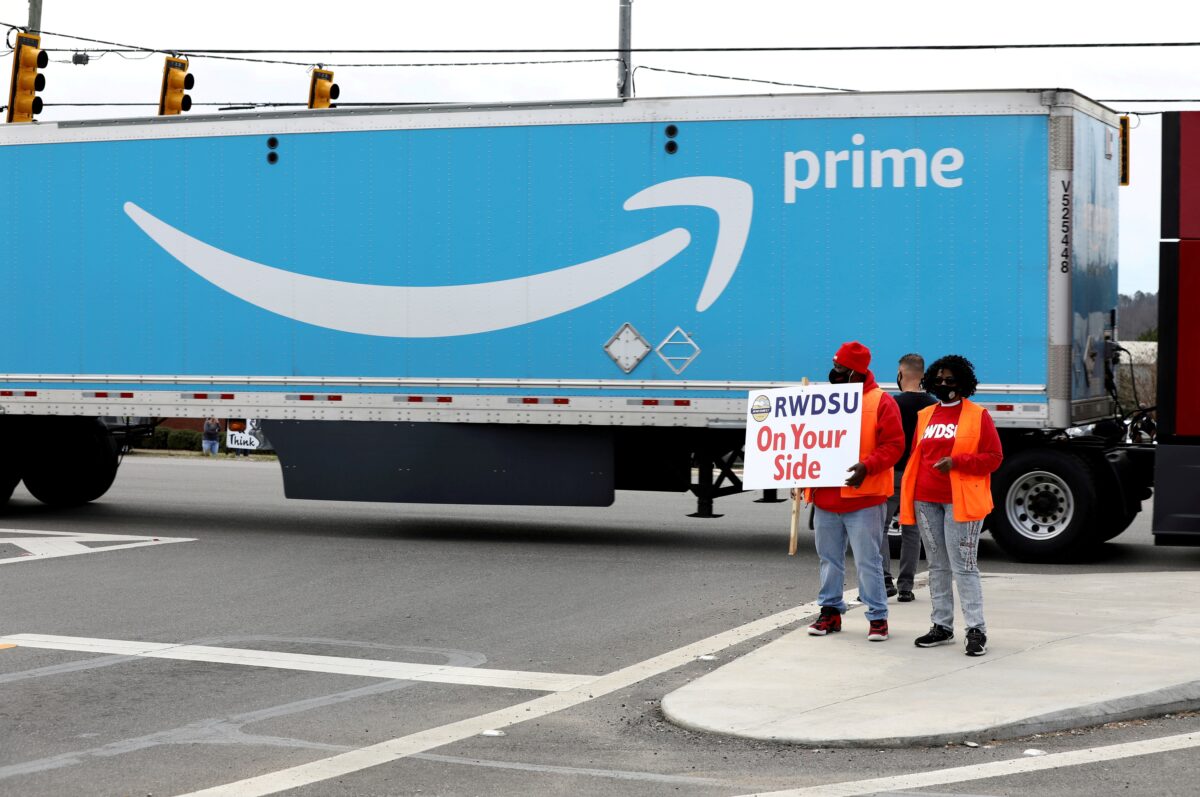 Circumstances in Alabama made targeting the Bessemer facility an "ill-advised strategy from the get-go," said Mark Cohen, director of retail studies at Columbia University Business School.
"The warehouse had only been opened about a year and in a town which has chronic unemployment, and very, very few prospects for employment," he told The Epoch Times.
When Amazon opened the distribution center last year it was "like a godsend" for people in the area, Cohen said. Amazon not only offered $15 an hour, which is over twice the state's minimum wage, but also first-day benefits like health care.
"They don't hedge with regard to benefits, but they expect the people that they employ to work their tails off," added Cohen, a former business executive with companies including Sears Canada. "And the union makes promises of all sorts of things, and [it] looks like a lot of people who voted decided, 'we don't need you to deal with the issues we have, we'll deal directly with the company if there's a way to do that.'"
RWDSU, the union, alleges Amazon won because it employed illegal practices, including the installment of a drop box even after the board rejected a request to have one installed.
"People should not presume that the results of this vote are in any way a validation of Amazon's working conditions, and the way it treats its employees. Quite the contrary. The results demonstrate the powerful impact of employer intimidation and interference. We will be calling on the Labor Board to hold Amazon accountable for its egregious behavior during the campaign," Stuart Appelbaum, president of the union, told a conference call following the vote.
The union filed objections over Amazon's tactics.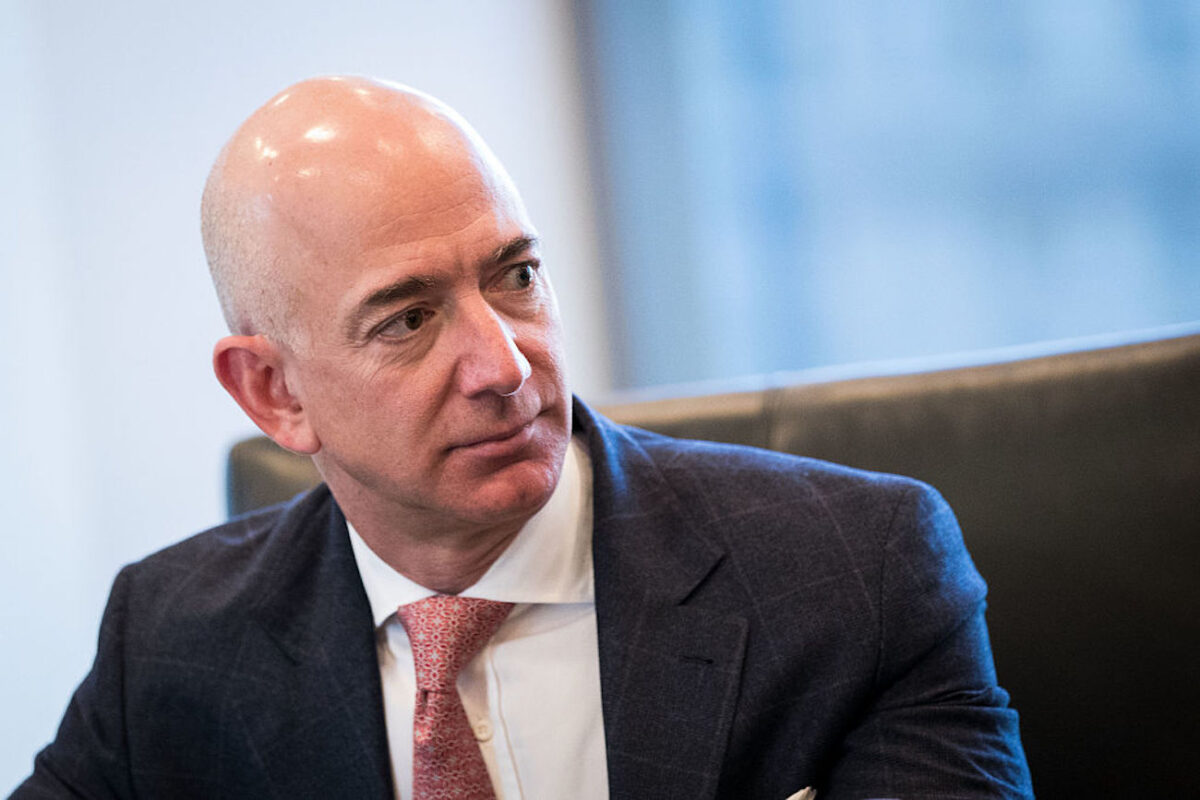 Bezos did not address the union's objections in his letter, but he defended Amazon's treatment of its workers.
"If you read some of the news reports, you might think we have no care for employees," Bezos said. "In those reports, our employees are sometimes accused of being desperate souls and treated as robots. That's not accurate. They're sophisticated and thoughtful people who have options for where to work."
"When we survey fulfillment center employees, 94 [percent] say they would recommend Amazon to a friend as a place to work," he wrote.
"Employees are able to take informal breaks throughout their shifts to stretch, get water, use the rest room, or talk to a manager, all without impacting their performance," he wrote. "These informal work breaks are in addition to the 30-minute lunch and 30-minute break built into their normal schedule."
"We don't set unreasonable performance goals. We set achievable performance goals that take into account tenure and actual employee performance data," he added.
Still, Bezos acknowledged that, "we need to do a better job for our employees."
"While the voting results were lopsided and our direct relationship with employees is strong, it's clear to me that we need a better vision for how we create value for employees—a vision for their success," he wrote, adding that Amazon will focus on improvements in wages, benefits, and on upskilling opportunities.
"If we want to be Earth's Best Employer, we shouldn't settle for 94 [percent] of employees saying they would recommend Amazon to a friend as a place to work. We have to aim for 100 [percent]," Bezos wrote.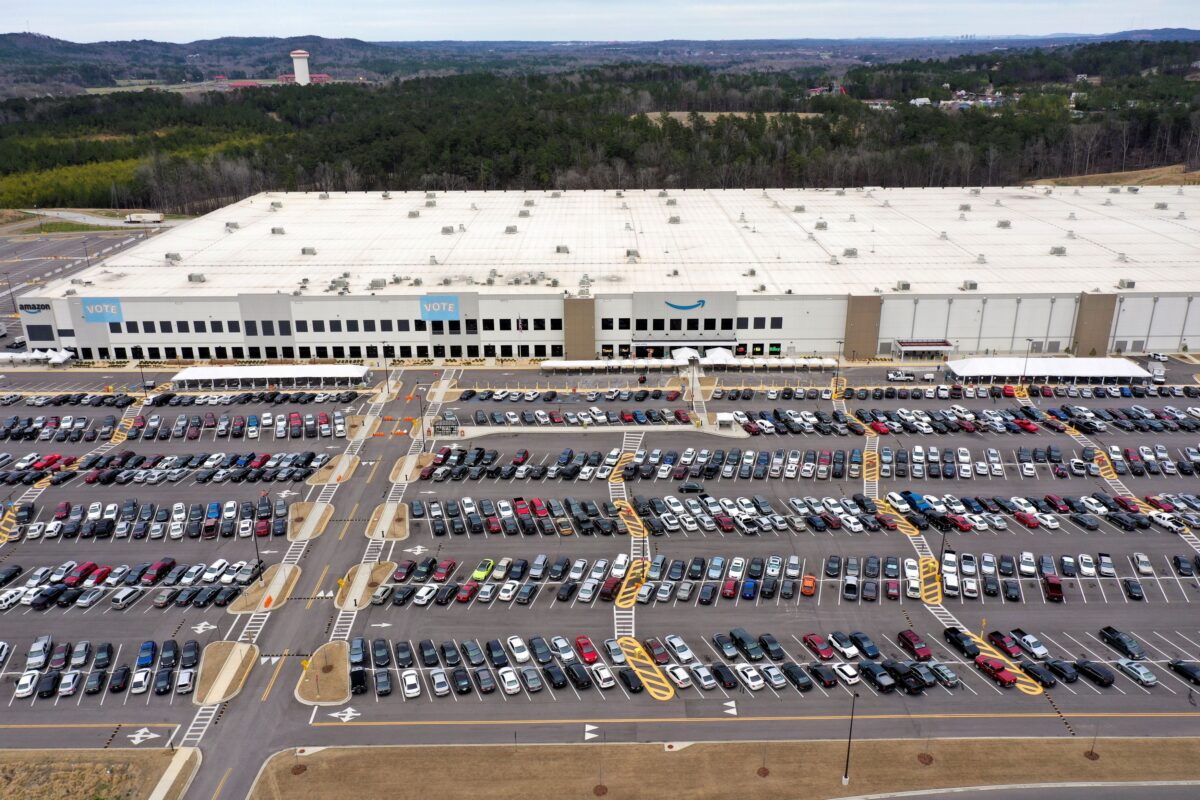 On safety, Bezos said Amazon would continue to work on reducing repetitive-stress injuries, which amount to around 40 percent of all work-related injuries at the company.
To reduce such injuries, Amazon will roll out "new automated staffing schedules that use sophisticated algorithms to rotate employees among jobs that use different muscle-tendon groups to decrease repetitive motion" and help protect workers from musculoskeletal disorders.
He also said Amazon will invest more than $300 million into safety projects, including technology to prevent collisions of industrial vehicles such as forklifts.
Bezos concluded his letter with some lofty-sounding advice and his twist on the "be yourself" trope.
"The world wants you to be typical—in a thousand ways, it pulls at you. Don't let it happen."
"Be kind, be original, create more than you consume, and never, never, never let the universe smooth you into your surroundings."
Zachary Stieber contributed to this report.