The key to volunteering is perseverance, said Bev Kline, director of Living Alternatives, a nonprofit organization in Tyler, Texas, focusing on pregnant young women.
This is especially true, she said, if one is going to be a "full-time" volunteer, as she was when she started "LA" in 1982.
"A lot of people volunteer a couple or four hours a week," she said, "and that's OK. But if you want to actually start something and sustain it, it will take lots of time and perseverance through the good and difficult moments—and there are plenty of both!"
Kline has seen her effort to help a single girl in 1982 blossom into a full-time outreach to pregnant girls, serving more than 1,500 clients in 2021.
The beneficial results of perseverance have been many, she said.
"I started out buying home pregnancy tests for under a dollar," she said, "and just kept going from there. Now we have a fully equipped mobile pregnancy center going out every week to cities all across East Texas."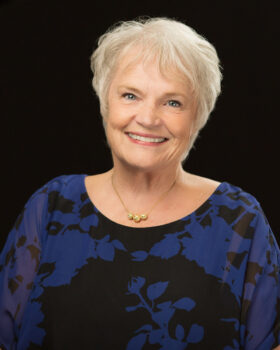 Her model, built completely from the needs of girls who came for help, attracted attention from an international pregnancy outreach.
A representative from Heartbeat, based in Columbus, Ohio, visited Living Alternatives in 2017.
"When he saw what we were accomplishing, he said, 'How are you doing this? You're living the dream! This is the kind of thing we want to see reproduced in the whole country.'"
In January 2020, Living Alternatives opened a newly built, two-story 6,000-square-foot pregnancy resource center called Axia, complete with free ultrasound testing, said Stephen Settle, the center's director.
Counseling and testing by volunteer nurses, a baby store, day care, and parenting classes for men and women are available.
Girls coming to Axia are assigned a nurse, along with a mentor, on day one. They stay with the girl until the baby comes to term, then continue with the mother until the child turns 1.
The new facility, located directly across the street from Tyler Junior College, is debt-free.
Everything was paid for by the generous donations of volunteers. No government support was involved, Settle said. Living Alternatives owns the property.
"The Axia building wasn't just the result of cash donations," Settle said. "The materials and installation of our parking lot, for instance, were donated by local contractors. There are many instances of donations such as that."
But at the heart of Axia are its part-time and full-time volunteers and a handful of paid permanent staff, including Settle, coupled with perseverance, Kline reiterated.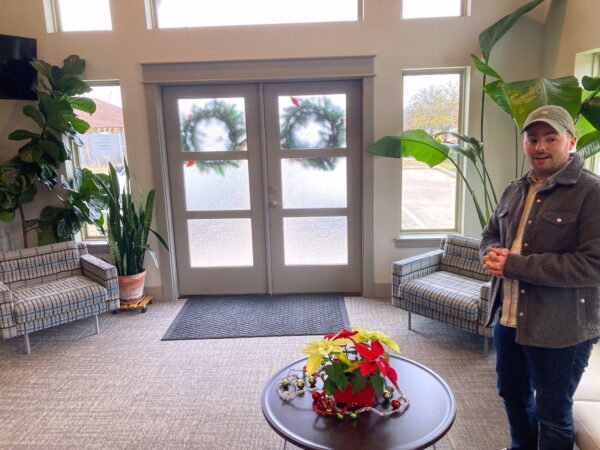 She explained how she could still be a full-time volunteer.
"That's someone who is not paid, per se, by a regular paycheck," she said. "Money to live on comes from individuals who believe in what you are doing. That kind of life is not for everyone, but it was the way I could start and go for so long.
"I'm 72 now, and it's still working," she said with a laugh. "I still pay taxes, but the income can be irregular."
An outreach to pregnant girls hadn't been her goal in life, she said.
"That happened completely by circumstances. I met a girl who was in need, had nowhere to go, was alone, hurting, and vulnerable, and I took her in.
"Because of her need, I told some people, 'I need some things to help this girl,' and that's how it started. Then another girl came and needed something different, and that led to something else.
"That's how we still do it today, rather than build a structure first that offers services, we develop our services from the needs that come to us, and if you persevere, God is faithful to provide the rest."