"Golden Girls" actress Betty White turned 97 years old on Thursday, Jan. 17, and is still out and about in public.
Recent photos show White, who was born in the same year as Hollywood legends Judy Garland and Ava Gardner, walking around in Los Angeles, reported the Daily Mail. She also made a speech during the Emmys in September.
Born in Oak Park, Illinois, White best known for her work in "The Mary Tyler Moore Show," "The Golden Girls," and "Hot in Cleveland."
A friend told Closer Weekly that she wanted to have a quiet birthday celebration at home.
"Her celebrations are easy: buffet food, a professional piano player, and just a lovely vibe," a friend of White told the publication.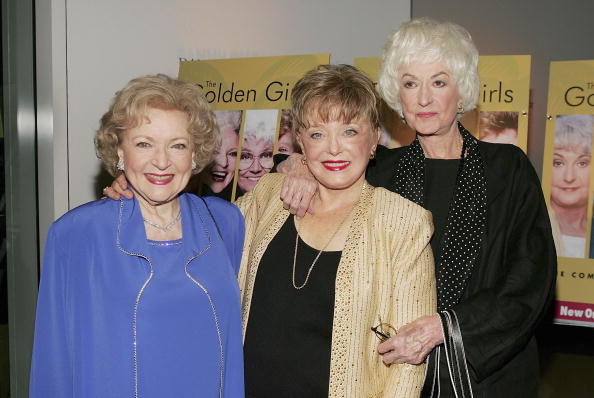 "She has her chef cook—Betty loves Italian food—and just likes to sit with friends, sing show tunes, and have fun. She's always been low-key about birthdays."
Last year, she told Parade magazine that keeping a positive attitude helps out in life.
"I know it sounds corny, but I try to see the funny side and the upside, not the downside," she said. "I get bored with people who complain about this or that. It's such a waste of time."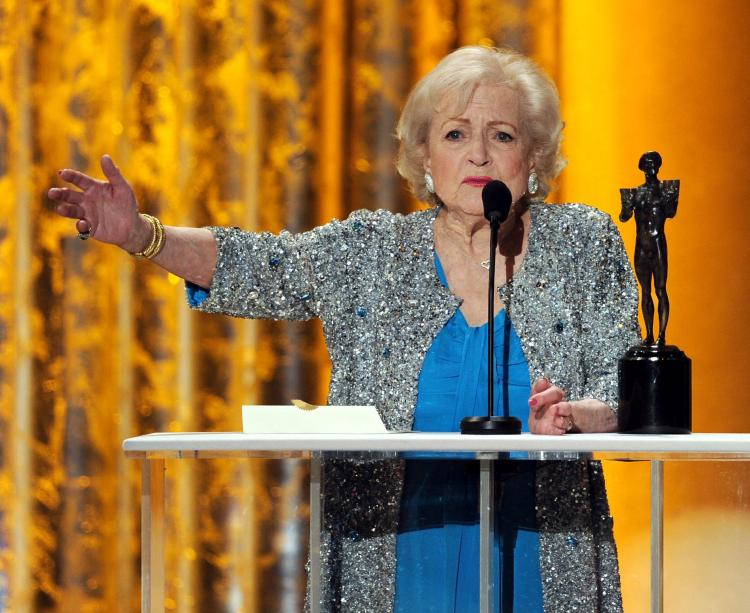 "Enjoy life," she said of being more than 90 years old. "Accentuate the positive, not the negative. It sounds so trite, but a lot of people will pick out something to complain about, rather than say, 'Hey, that was great!' It's not hard to find great stuff if you look."
She also spoke about retirement in a recent interview, according to the New York Post.
"Retirement is not in my vocabulary. They aren't going to get rid of me that way," White said.
Betty White's Birthday should be a National Holiday. #BettyWhite pic.twitter.com/astz98fN1c

— CK (@charley_ck14) January 17, 2019
"The bottom line is, I'm blessed with good health. On top of that, I don't go around thinking 'Oh, I'm 90, I better do this or I better do that.' I'm just Betty. I'm the same Betty that I've always been. Take it or leave it."
"Don't try to be young. Just open your mind," White also stated in a previous interview. "Stay interested in stuff. There are so many things I won't live long enough to find out about, but I'm still curious about them."
Betty White is 97 today. There is joy in the madness of Brexits and government shutdowns. pic.twitter.com/k8fcxejt3I

— Tufayel Ahmed (@tufayel) January 17, 2019
When she was 90, White told the Vancouver Sun about her secret to staying young.
"I'm not only blessed with good health, but good energy," she said. "I can credit my folks for the genes that put that together. I'm not trying to be any younger. I'm not lying about my age. If I were lying about my age, I would say I was 89."
A number of people on Twitter wished her well on her birthday.
Betty White turns 97 today. So to celebrate, here are 5 times she was the cutest human on earth. https://t.co/GDDFS9LdZK pic.twitter.com/URavzpEINH

— CBS News (@CBSNews) January 17, 2019